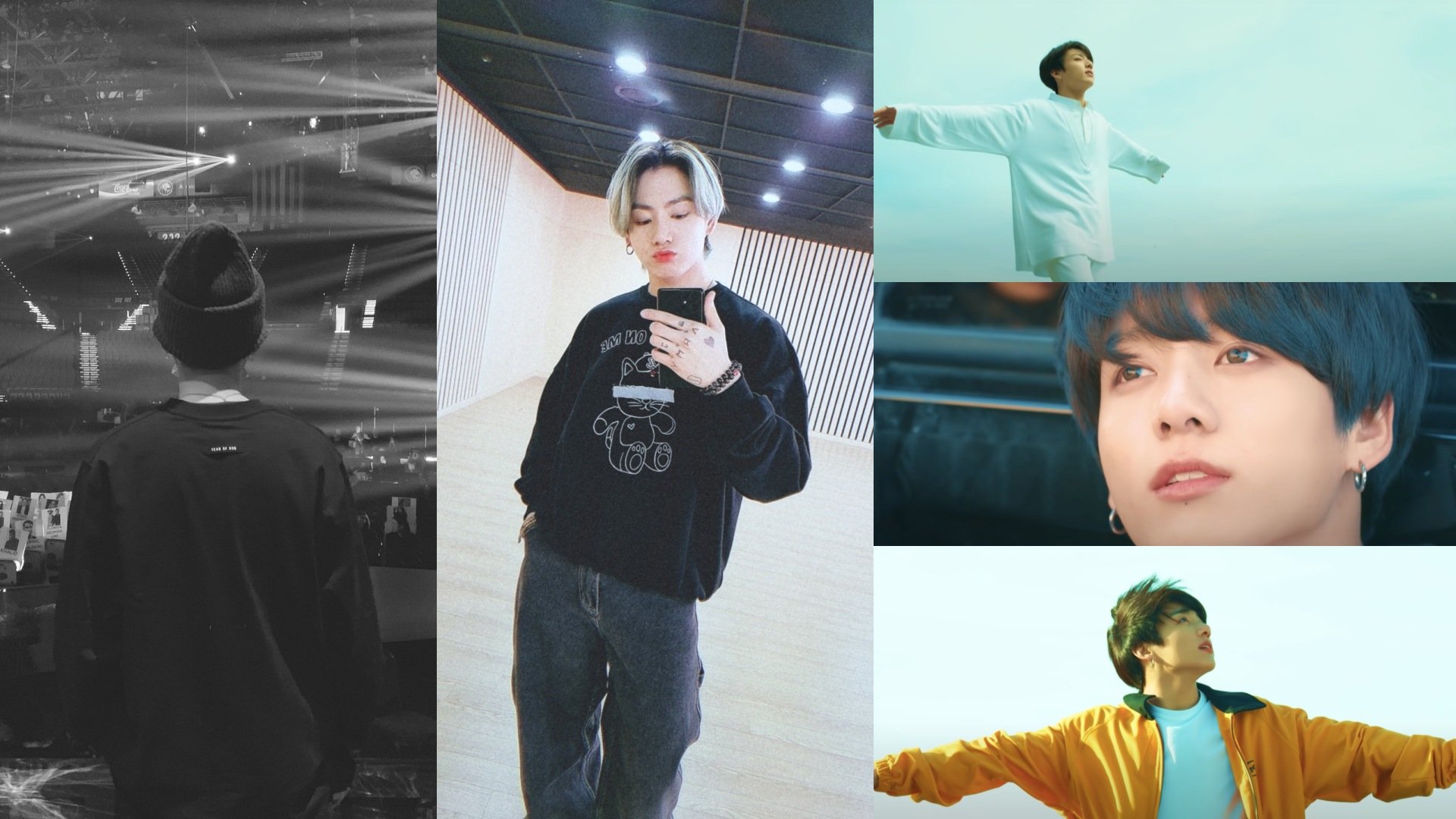 Photo credit: BTS Twitter page and BTS YouTube channel
The ARMY is in a heightened state of euphoria because "Euphoria" sold 500,000 units in the U.S. alone! Jungkook's solo track for the BTS album "Love Yourself: Answer" is eligible for the Gold certificate awarded by the Recording Industry Association of America (RIAA). If you haven't heard this bop then you are missing out in your ARMY life so check it out below.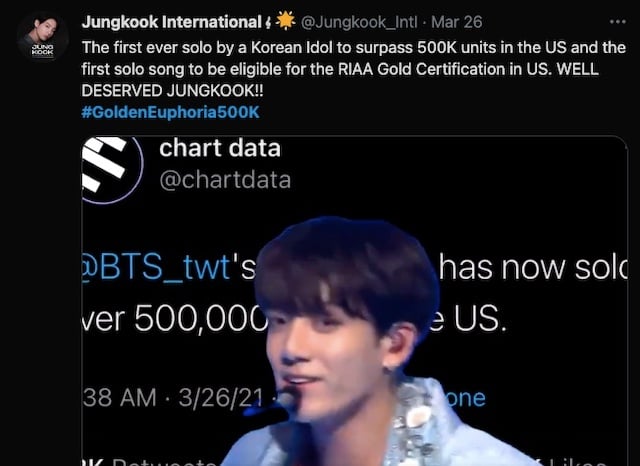 Photo credit: Jungkook_IntI Twitter page
The Kookie loyalists are pleased with this development and made the hashtag #GoldenEuphoria500K the new "in" thing online!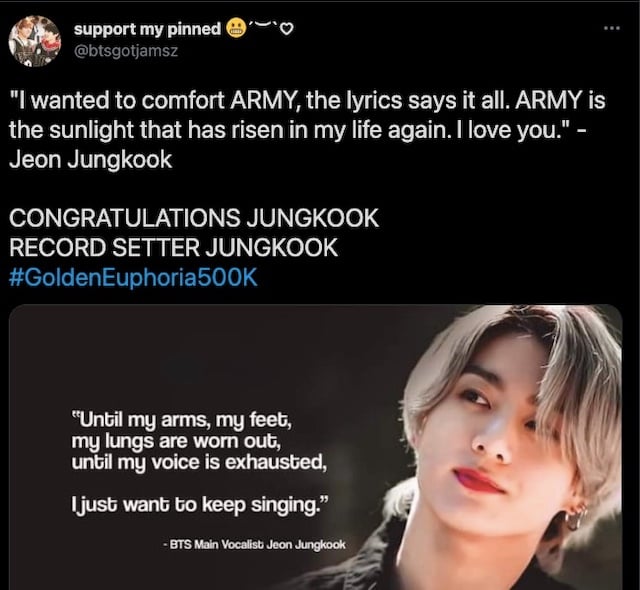 Photo credit: btsgotjamsz Twitter page
Here's hoping that this overwhelmingly positive reception to an old track, means more opportunities for our Bunny. While we're daydreaming about his next solo project, let's take at some Kookie-centric videos for inspiration.
Is MTV Unplugged's mini BTS concert on constant replay in your mind? Were you wondering what Jungkook was doing while the camera was panning around during the "Telepathy" segment? Watch and find out!
As hardcore Jungkook stans will know, the dude is an amazing illustrator. He even drew the cutest Ox to celebrate the Lunar New Year. In this vlog, he paints a masterpiece on canvas.
He shares in the video, "I tried to express what's in my heart. This tree is always glowing!"
Congrats, oppa! Here's to hitting platinum next!
What kind of solo project should Jungkook work on next?