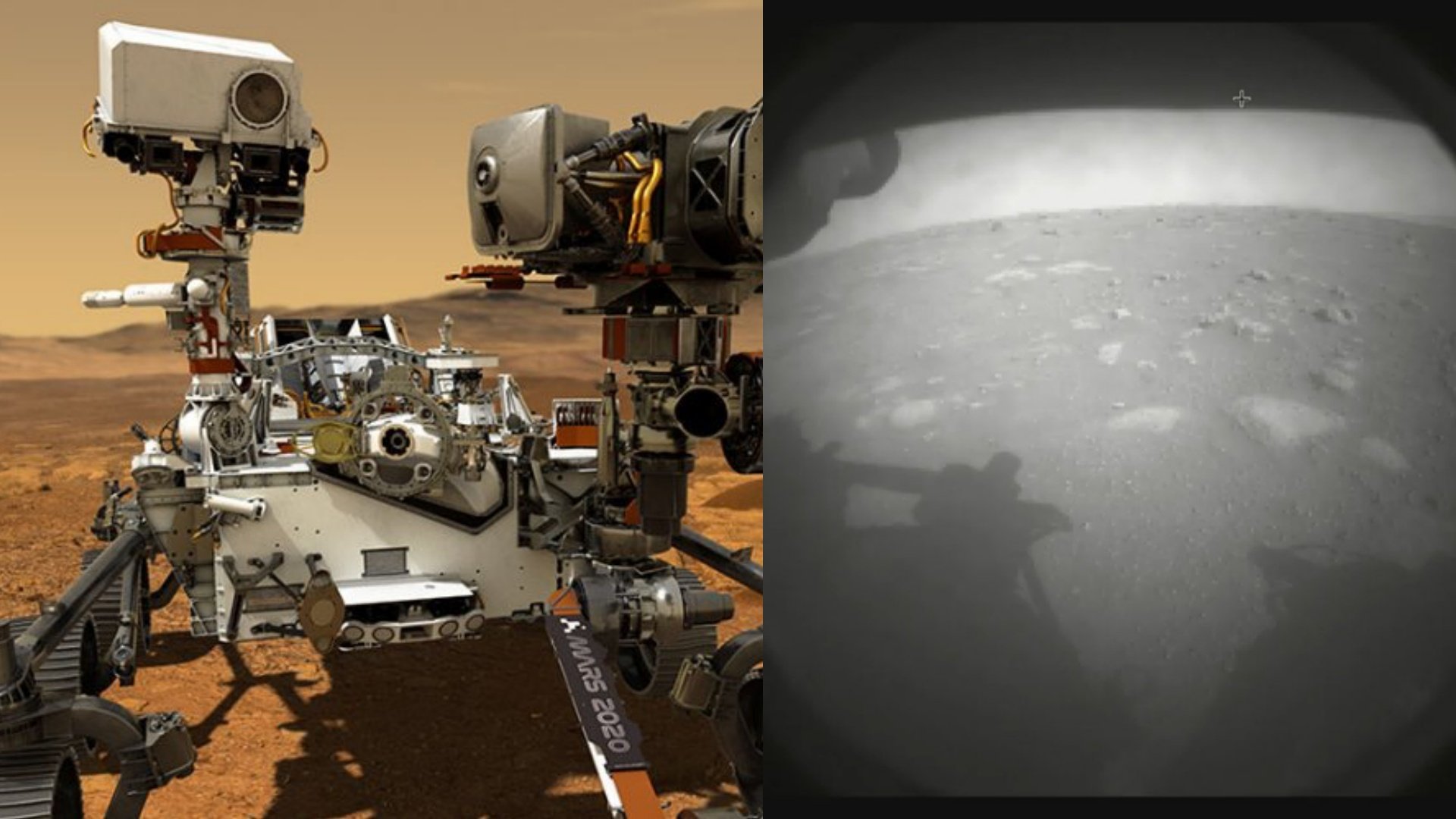 Photo credit: NASAPersevere Twitter page
Touchdown! After less than a year of travel, NASA's Perseverance Mars Rover has made a perfect landing. The online community nerded out big time by using the hashtag #CountdowntoMars, following Perseverance's journey every step of the way.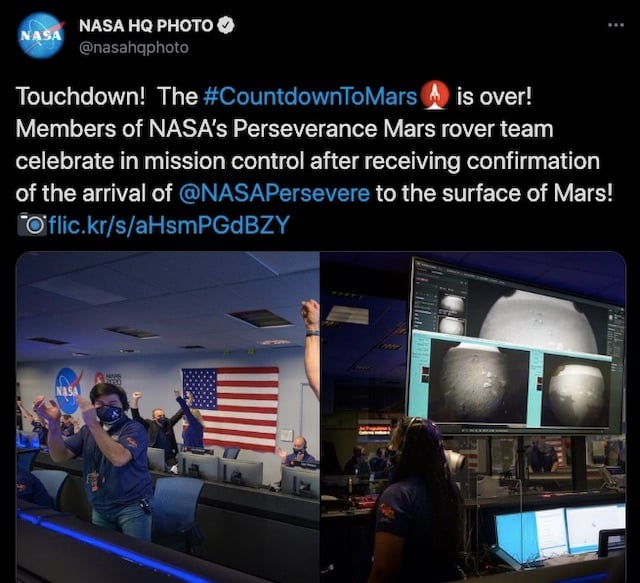 Photo credit: nasahqphoto Twitter page
With the Internet happily cheering along and living vicariously through the rover, we can only imagine the immense joy and relief of the entire NASA team. Just look at those expressions. (We're not crying, you're crying!) It just goes to show that remote work is possible with efficient coordination with lots of sustenance.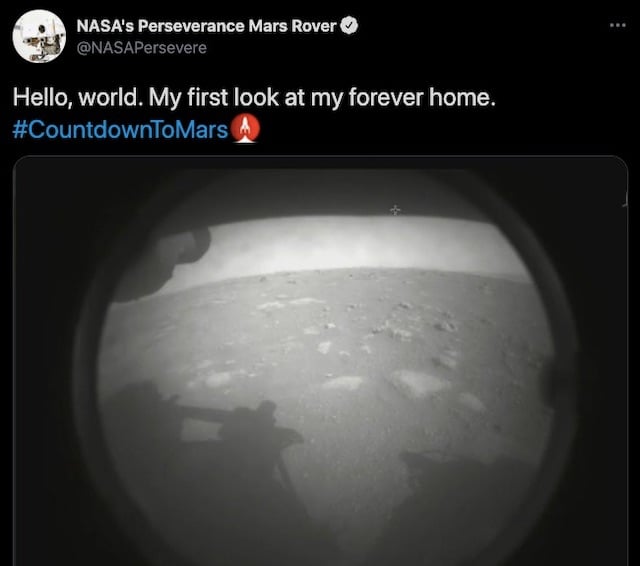 Photo credit: NASAPersevere Twitter page
Launched in July 2020, the Perseverance was sent on a mission to explore our neighboring planet and report back its findings. The rover is well-equipped with tools such as lasers for identifying organic forms and lots of cameras. Ever the influencer, P has also been diligently documenting via social media. (The selfie game is strong!)

Photo credit: NASAPersevere Twitter page
We hope that this tale of can-do attitude has inspired you today. Whenever you're feeling down, all you have to do is remember the wise words of this space-faring 'bot to keep moving forward. Indeed, perseverance can help you reach the stars and beyond.
To keep yourself updated on the Perseverance Mars Rover's whereabouts, you can hit the link here for a live feed. If you want to learn more nitty-gritty details about the rover, you can watch the Q&A below.