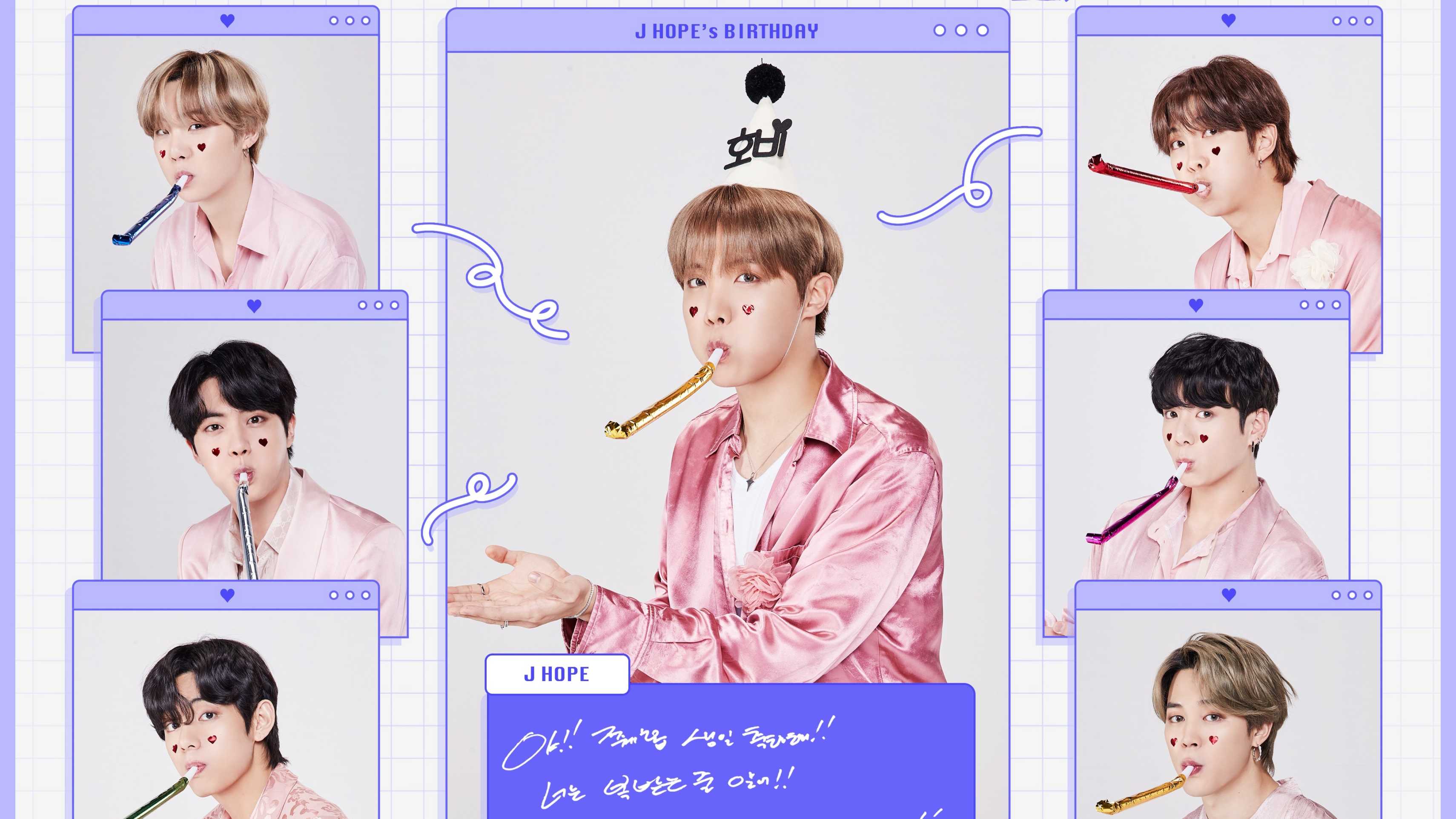 Photo credit: BTS Twitter page
Happy birthday, Sunshine! Our golden hyung Jung Hoseok, whose professional name is stylized as j-hope, just entered his late 20s. And yet, with his unlimited smiles on camera and energetic behavior while dancing up a storm, he seems way younger than his actual age.
Using the tag #27YearsofHope, ARMY paid tribute to this special occasion in many ways: there were fanarts, throwback compilation videos, heartfelt messages, and even a digital ad.
Photo credit: EUPH0RIAL0VE Twitter page
Our adorable guy even did a special livestream to welcome his birthday because he wanted to spend quality time online with the fans. If you don't believe the hype, then take a look at the visual representation of Hobi-related Twitter activity and online engagement that are just exploding like purple "Dynamite" in this post.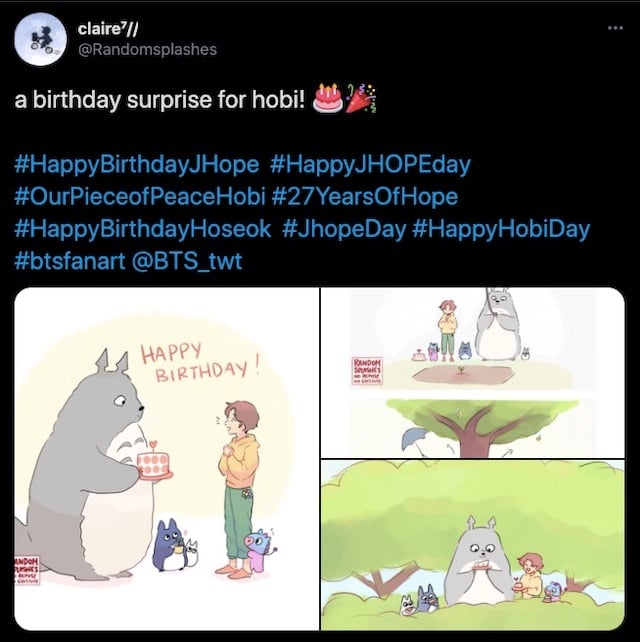 Photo credit: Randomsplashes Twitter page
j-hope stans were also quick to reference the Totoro sweater he wore during the stream with a precious Studio Ghibli-inspired fanart that gives us all the warm fuzzies.
What we love most about Hoseokie is that even with all the fame, he still kept his child-like excitement in creating music and interacting with fans. True to his nickname, Hobi is a ray of sunshine providing warmth for the ARMY.
Thank you, j-hope for giving us, well, hope when we need it the most by churning out entertaining videos such as the "Dynamite" sing-along below.
We are wishing you a very happy cake day, Seokie!