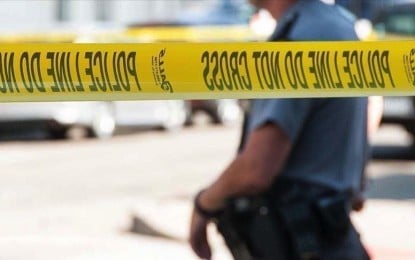 WASHINGTON – A man who is suspected of killing at least 10 people in the US state of California has died of a self-inflicted gunshot wound, police said Sunday.
The gunman, identified as Huu Can Tran, 72, wounded 10 others in a mass shooting at a dance studio in Monterey Park on Saturday night.
The incident occurred during Lunar New Year celebrations in the city.
Los Angeles County Sheriff Robert Luna told reporters that the suspect, who fled the scene in a white cargo van, was surrounded by law enforcement Sunday afternoon.
Investigators said the man was found dead inside the van after a two-hour standoff with police in the coastal city of Torrance.
"When (Torrance police) officers exited their patrol vehicle to contact the occupant, they heard one gunshot coming from within the van," said Luna.
"Our sheriff's SWAT team approached and cleared the van and determined the suspect sustained a self-inflicted gunshot wound and was pronounced dead at the scene," he added.
The gunman was also involved in another incident at a second dance hall about 20 minutes from the first location.
During the search, Luna said, several pieces of evidence were found inside the van linking the suspect to both locations and a handgun was also discovered in the van.
There are no "outstanding suspects" from the mass shooting incident, he said.
Following the shooting, President Joe Biden offered his condolences to the relatives of the victims.
"While there is still much we don't know about the motive in this senseless attack, we do know that many families are grieving tonight, or praying that their loved ones will recover from their wounds," Biden said in the statement.
Investigators are working to determine the motive behind the shooting.
Monterey Park has a population of 61,000, around 65 percent of which are Asian, the Daily News reported. (Anadolu)