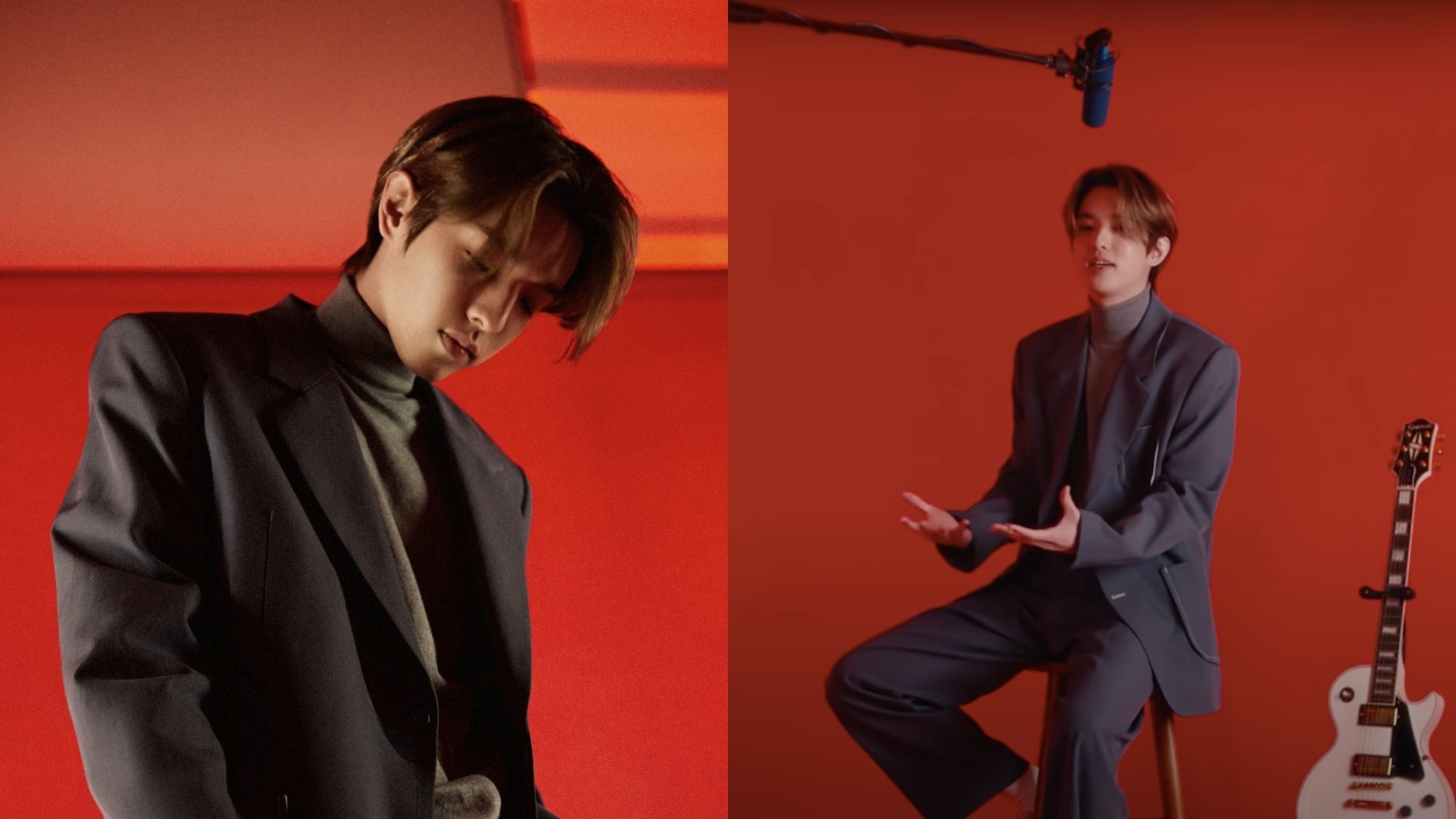 Photo credit: mindset_dive Twitter page and Dive Studios
Park Jaehyung has always been seen as the cheerful and energetic member of Day6, fondly called "Chicken Little" despite his tall stature. When Jae took a long mental health break from band activities, fans were surprised and concerned. This really goes to show that K-POP artists have a lot going on beyond the limelight. Thankfully, he has been on the steady road to recovery with plans of returning to Day6 for an upcoming album.
The artist and content creator is now willing to be more candid about his personal struggles. He's even teamed up with the audio streaming service Mindset to release a collection of stories about his life. As Park shares in a trailer video, "I have so many emotions and deep thoughts and most challenging experiences locked all the way down. Things that I've been scared to open up about until now."
Watch the teaser below for Jae of Day6's Journey with Mental Health.
What has been the reaction so far? Online users have commended Jae for allowing the My Day fandom to witness his emotional vulnerability. By working on this project, Jaehyungie sets for fans who may be going through a similar situation.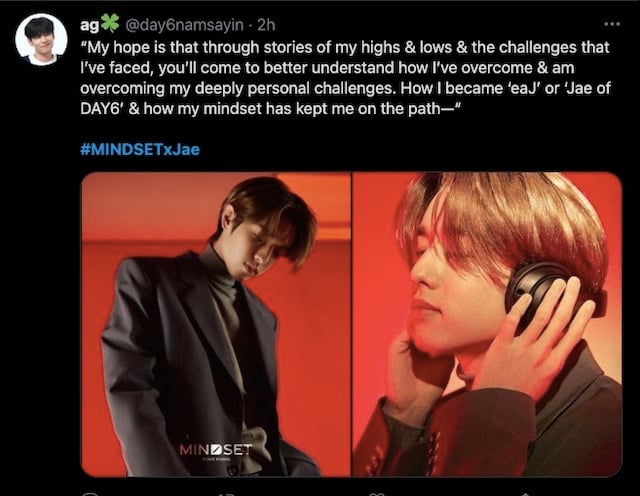 Photo credit: day6namsayin Twitter page
The album description says, "Jae opens up about everything from his struggles with bullying and his life-altering panic attacks to the incredible relationships with his bandmates and fans."
This must have been emotionally exhausting for Jae to revisit but he wanted to share a part of himself to the fans and we're grateful for it. Another line from the trailer video best summarizes his goal, "My hope is that through stories of my highs and lows and the challenges that I've faced, you'll come to better understand how I've overcome and am overcoming my deeply personal challenges."
The first episode drops on March 23 via the Mindset app. What are you hoping to learn about Jae?