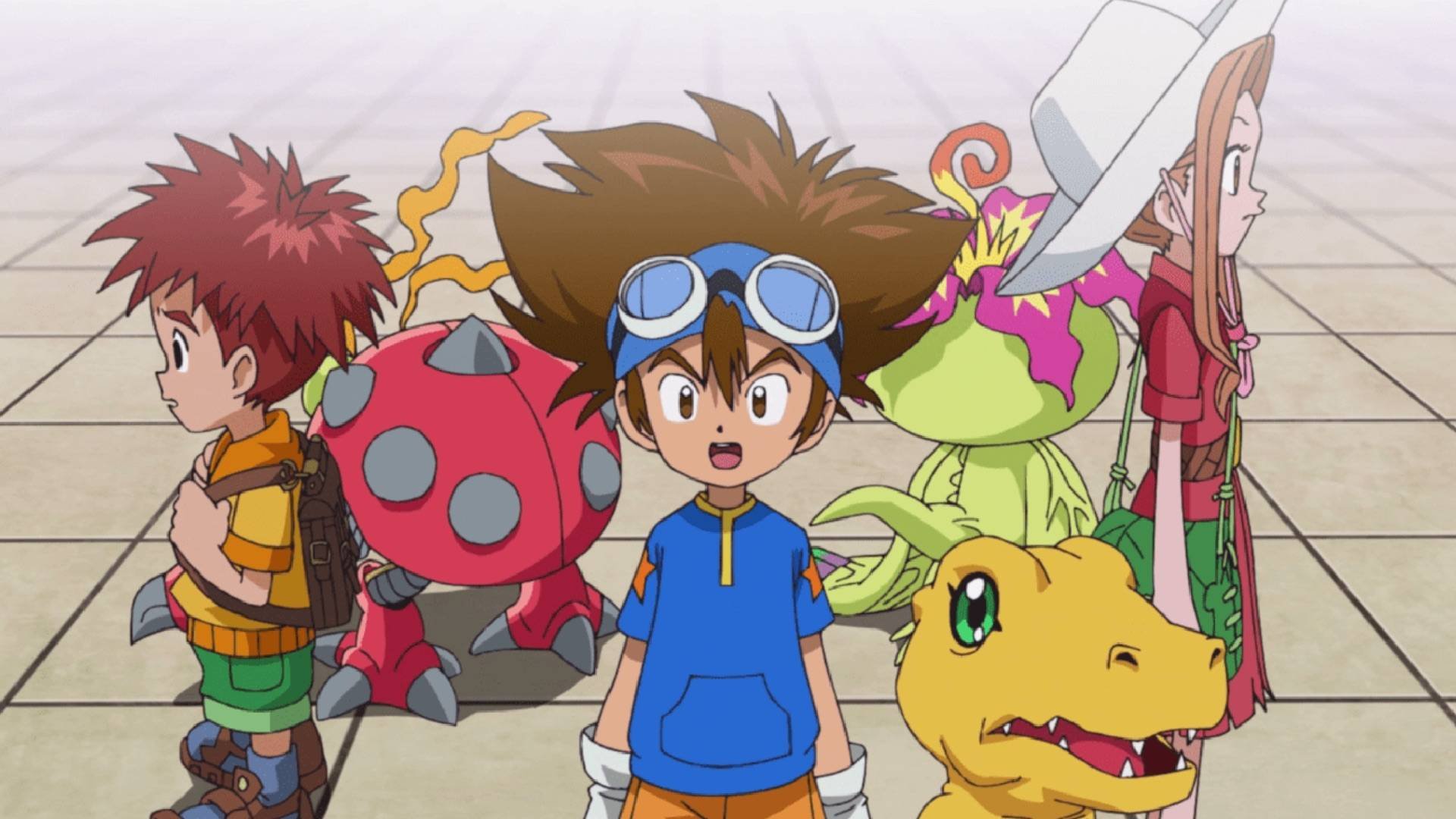 Photo credit: Bandai
By Pamela Aldana
ATINYs and Digimon fans will find themselves meeting, with K-POP boy group ATEEZ lending their singing voice to the popular anime franchise!
ATEEZ' new song, "Dreamers," has been selected as the closing theme OST for the series Digimon Adventure. The track will be part of ATEEZ' first single album in Japanese, also titled Dreamers.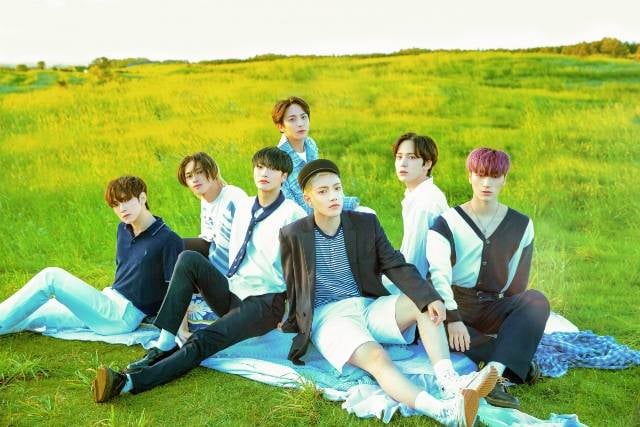 Photo credit: ateez-official.jp/Website
READ: ATEEZ amazes in this performance of 'I'm The One'
A teaser music video of "Dreamers'' has been uploaded recently on YouTube. Check it out below, along with some snaps of the boys having some fun in the sun!
Photo credit: W1xAtz/Twitter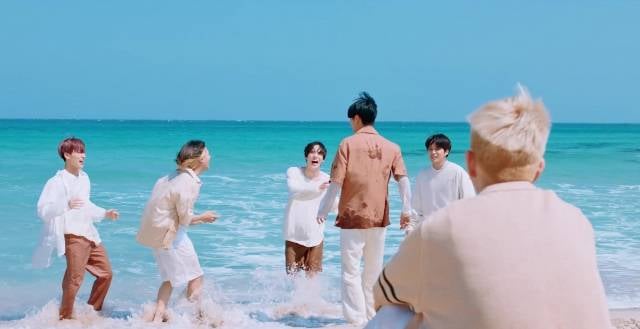 Photo credit: W1xAtz/Twitter
The entire "Dreamers" video will be launched on July 28, along with the series pilot on Japan's Fuji TV.
Dreamers follows ATEEZ' Japanese album 'Into the A to Z,' which was unveiled last March. It will have four tracks: the title track and its instrumental version, an acoustic rendition of "Still Here," and new song "Blue Summer."
READ: ATEEZ dominates 'Stan World' contest thanks to non-stop voting from ATINY
Digimon, or Digital Monsters, has been a mainstream hit since the late 90s. It was inspired by Bandai's "Digital Monster," a Tamagotchi-like device that featured virtual pets. Both manga and anime versions similarly revolved around these digital creatures, who lived in a universe parallel to Earth. The story followed human teenagers becoming friends with some of these good-natured Digimon as they would altogether battle evil.
The Digimon franchise later expanded into films, video games, and toys. Digimon Universe, meanwhile, is eighth in the lineup of TV series.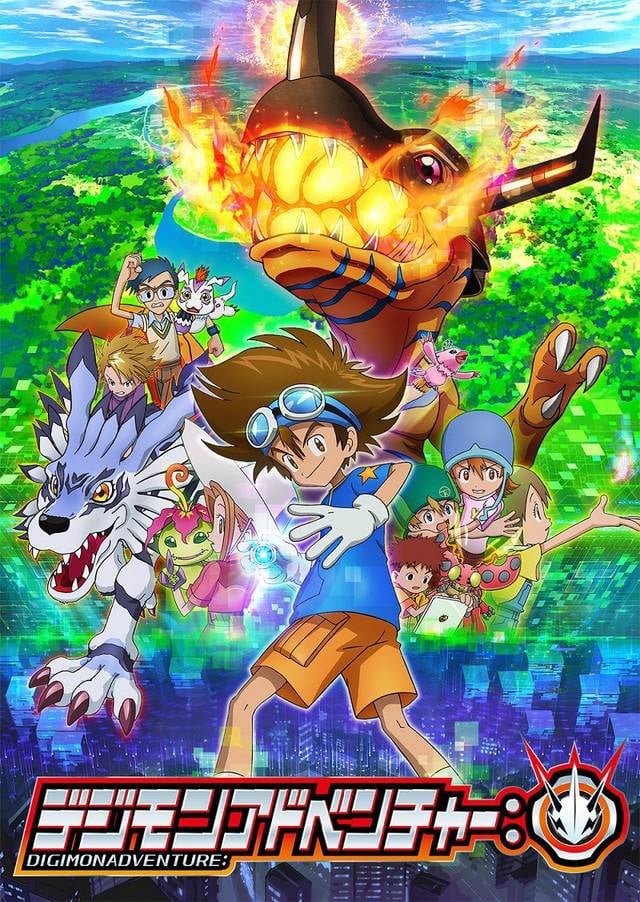 Photo credit: fujitv/Website
As expected, the news about ATEEZ' Dreamers has sent fans of both singers and series to cloud nine. See some of their reactions below:

Photo credit: 6v6prnt/Twitter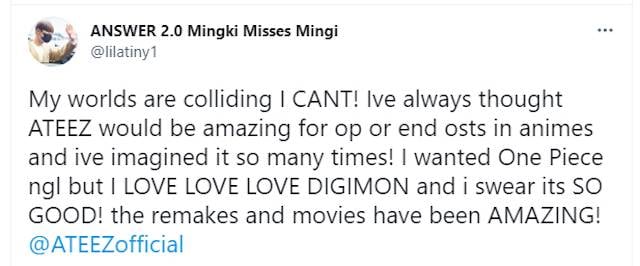 Photo credit: lilatiny1/Twitter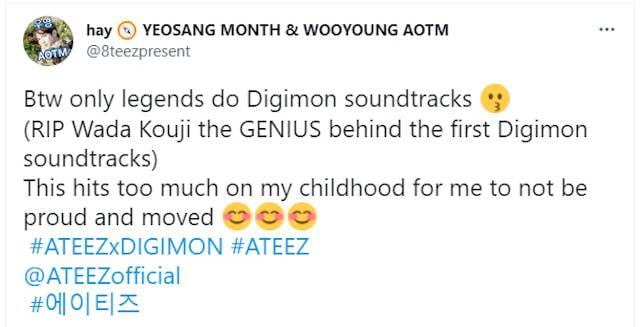 Photo credit: 8teezpresent/Twitter
Are you just as excited?
ALSO READ: ATEEZ drops it like it's hot with a "Zero: Fever Part 2" EP trailer and release date