Photo credit: Treasure Japan Twitter page and Treasure YouTube channel
The K-POP boy band goes J-POP with their first full-length Japanese album called "The First Step: Treasure Effect." While this is the usual route for Korean groups, the fact that there are four Japanese members in the band, namely Asahi, Haruto, Mashiho, and Yoshi, makes the expansion much more meaningful. To celebrate the release of their new album, Treasure streamed a special Japanese-language program online, which doubles as a countdown for their latest MV, "Beautiful."
Since Treasure's Japanese line (J-line) are native speakers, they hosted the entire program and made the opening remarks. Yoshi enthuses, "Today, we finally made our debut in Japan."
They also share a message with fellow Japanese fans. Haruto says, "I'm truly grateful that I'll get to meet all of you 'Treasure Makers' in Japan. I hope to see you all soon!" Asahi adds, "Our long-awaited debut in Japan is happening. I'm so excited! We wish to organize a variety of things with everyone in Japan, so please look forward to it."
Mashiho explains the concept behind their latest project and reveals, "[The album] conveys the concept of the 12 members' 'first steps,' just as it says." He goes on to explain that they want fans to feel like a "treasure" or "a precious jewel that shines'" when listening to the album. He continues, "We'll express our message filled with joy and hope through our voice and performance."
The boys do a quick sharing session and the Korean members discuss the challenges of learning Japanese, which we think is an interesting switch considering the J-line have to speak Korean during most of their appearances. With the help of their J-line pals, they nailed the album recording and were more than game to practice speaking on-air. See Jaehyuk and Junkyu for reference.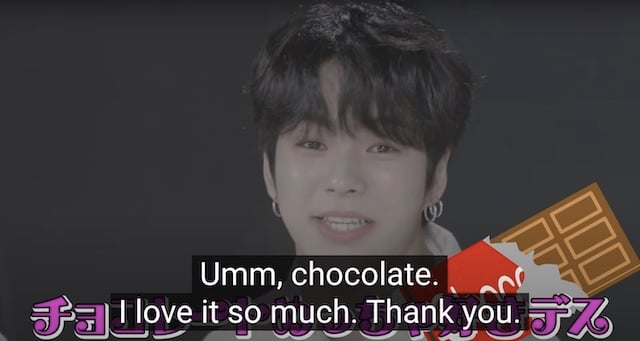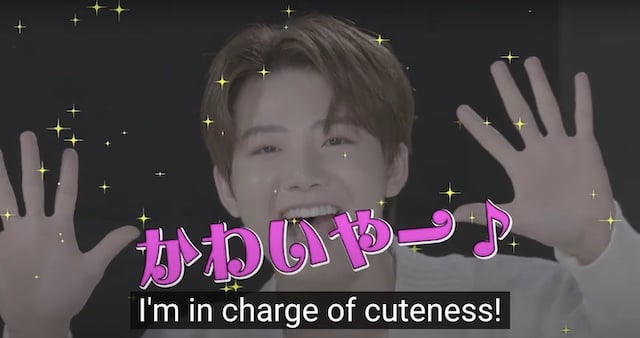 Photo credit: Treasure YouTube channel
When asked about the most memorable tracks, Mashiho immediately piped up with "Beautiful," because the song was chosen as the ending theme for one of his favorite anime, Black Clover. Check out their special anime MV below.
If you're curious about the series, you can watch the first season of Black Clover for free on TrueID!
The Treasure boys move on to the much-awaited "penalty games," which always brings in the laughs. Without giving too much away, here are some highlights from the segment without context.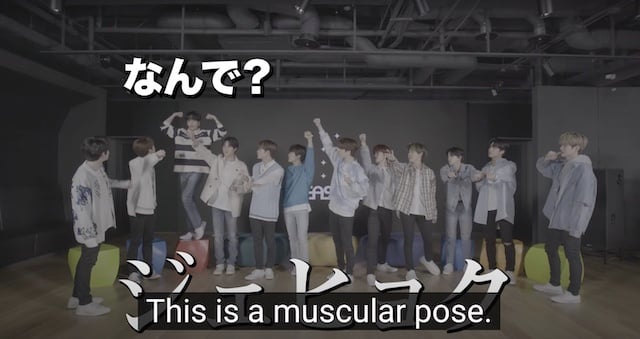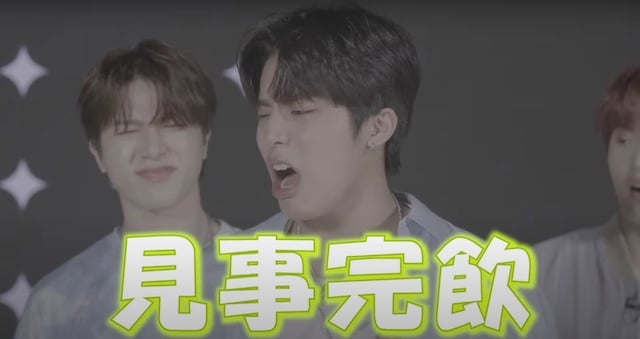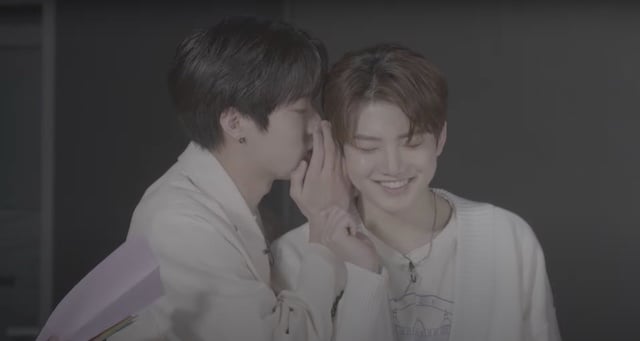 Photo credit: Treasure YouTube channel
To find out what really went down, watch the entire show here. Bonus: There is a lot of bandmate skinship and soft moments to go around. #ShippingGogglesOn #Blessed #BandFic
After the livestream program came the debut of the kawaii and fluffy "Beautiful" MV, where our boys are chilling in breezy loungewear while hanging out on clouds and other whimsical backdrops. The video sends a loving message of togetherness that will give you all the feels.
With more programs and launches coming up, Treasure Makers are Omedetou, Treasure!