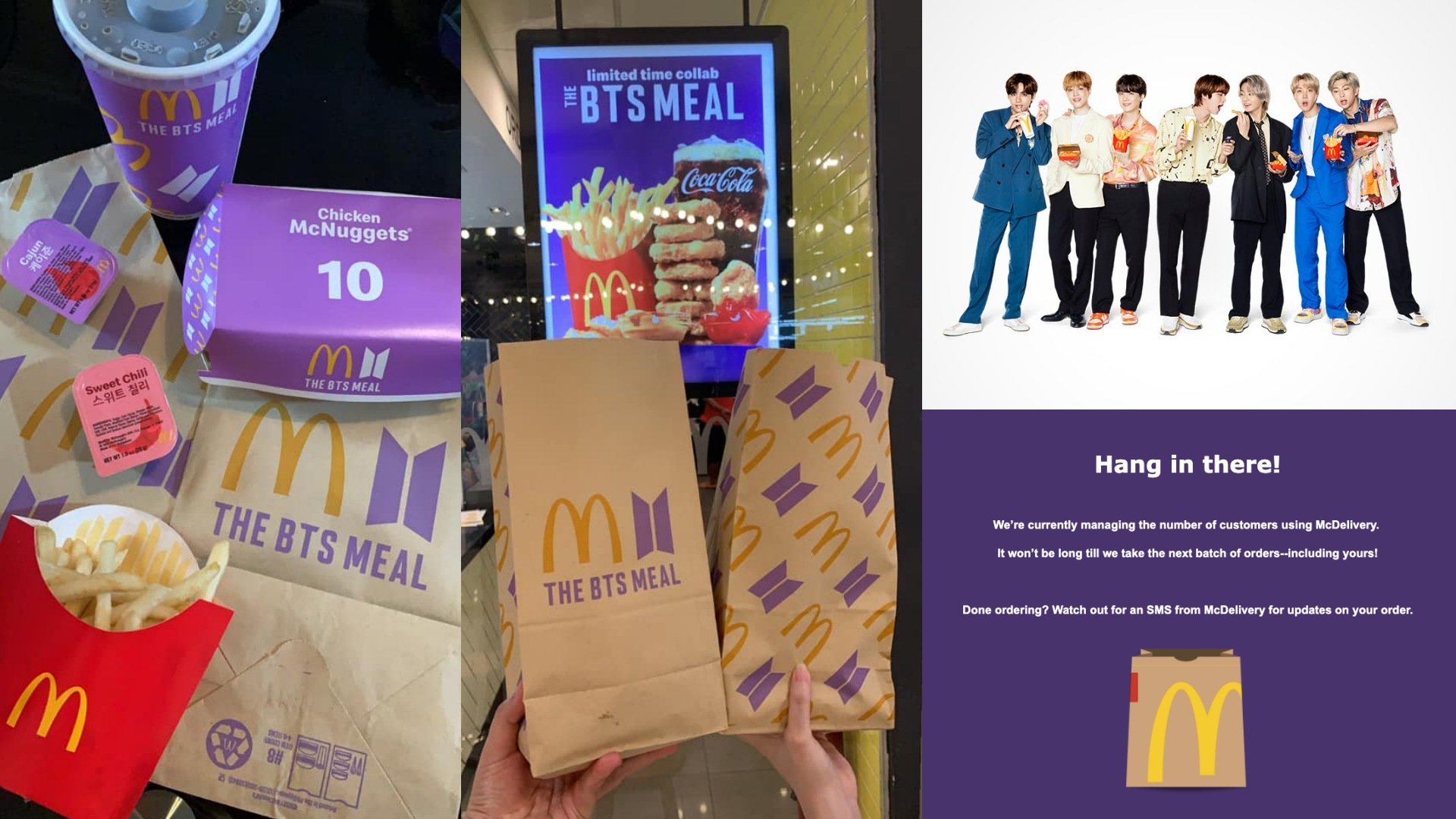 Photo credit: Nicol Latayan, McDonalds/Twitter, McDelivery/website
Hindi na mapipigilan ang BTS WORLD DOMINATION! Mapa-collab, interview, o merch pa 'yan, lahat ay siguradong pang-international!
READ: Sosyal! The BTS boys are the official endorsers of Louis Vuitton
Pero eto na nga ang pinakahihintay ng Filo ARMY! On June 18, the Philippines got its taste of the one-of-a-kind BTS Meal! (Lucky fans who were able to reserve via the McDO PH app were able to try it a day earlier!)
The meal consists of 10-piece Chicken McNuggets, medium World Famous Fries, medium Coca-Cola, and Sweet Chili and Cajun dipping sauces inspired by McDonald's South Korean recipes.
READ: BTS pa lang, ulam na! K-POP boy band has its own McDo meal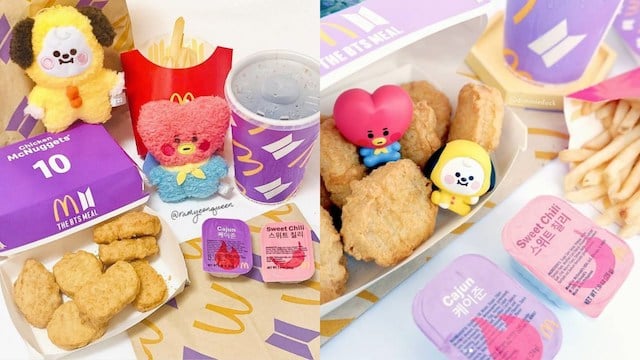 Photo credit: ramyeonqueen/Instagram, diminieduck/Instagram
According to McDonald's Philippines, the BTS Meal, as well as the Sweet Chili and Cajun sauces, will be available from 7:00AM until closing time on the 18th and 27th of June. Beginning June 28, the BTS Meal will only be offered after breakfast, at 10:30 a.m. The meal costs just 260 pesos! Sakto lang sa presyo!
Ever since the meal launched, local fans have had an unofficial competition among themselves voting for their preferred dipping sauce online. (#TeamCajun vs. #TeamSweetChili)
Curious? Here are some hot takes below.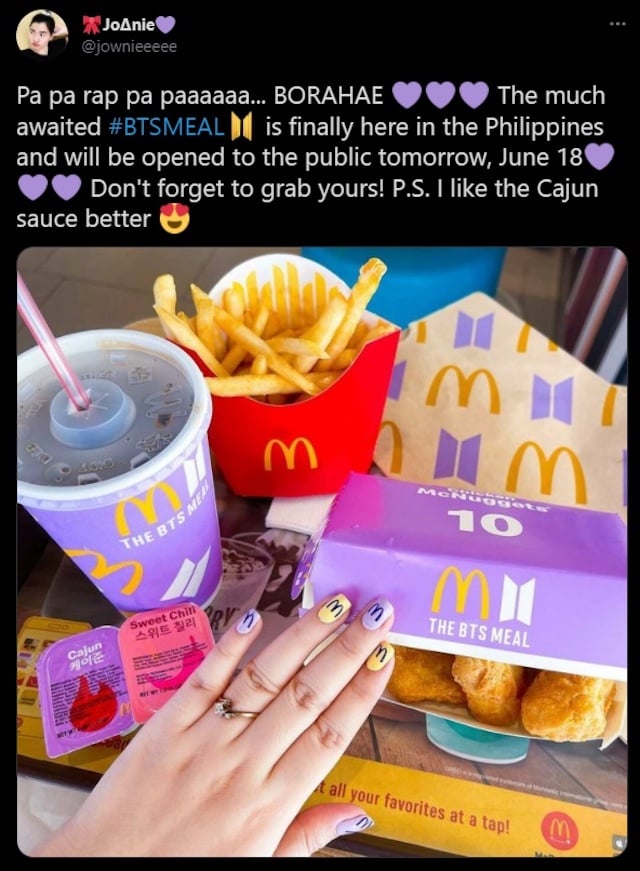 Photo credit: jownieeeee/Twitter
The girl right here is vibin' the Cajun Sauce! Ang taray ng nails!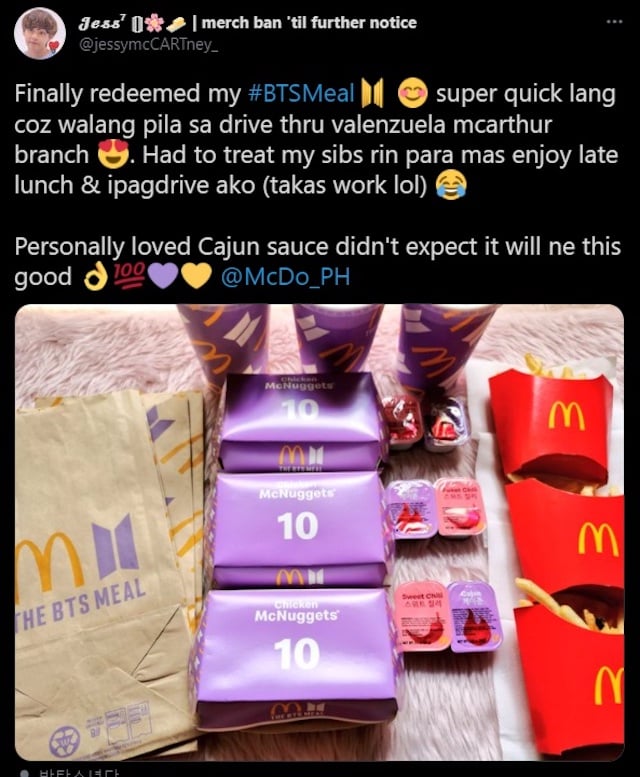 Photo credit: jessymcARTney_/Twitter
Oh well, another ARMY for Team Cajun Sauce!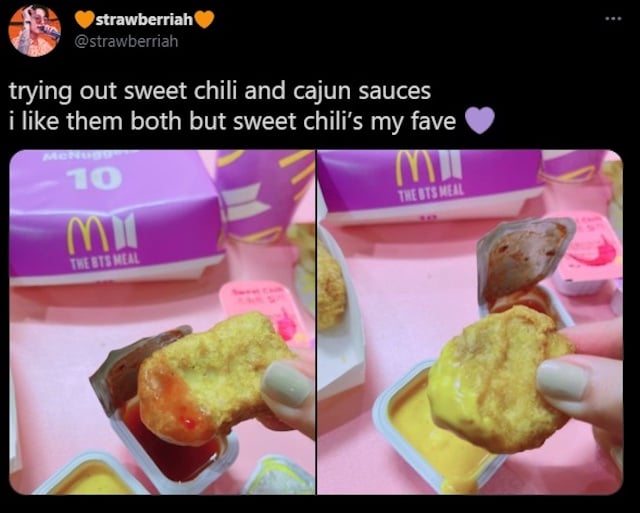 Photo credit: strawberriah/Twitter
Finally, we have one point for Team Sweet Chili!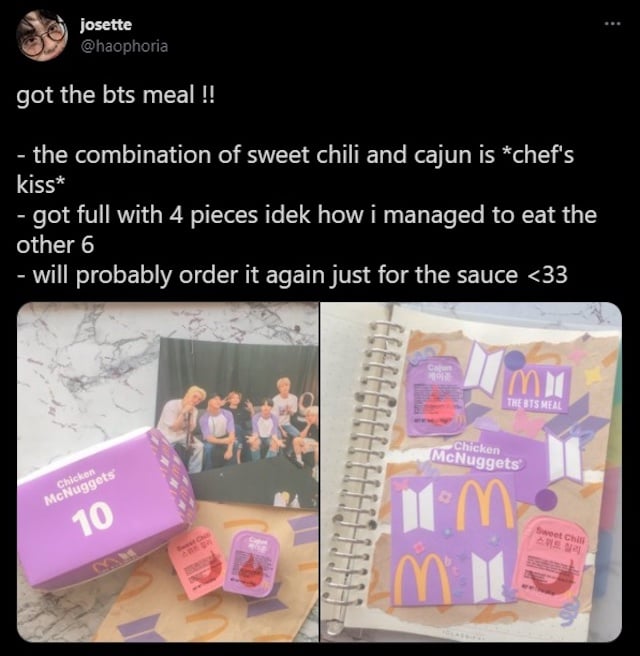 Photo credit: haophoria/Twitter
One ARMY tried to combine the two sauces and it was a perfect! *Chef's kiss* Definitely, a must try!
As for the packaging, one ARMY was a little bit upset because the packaging of the fries is not purple. Oo nga naman kasi! Bakit red? Hehe!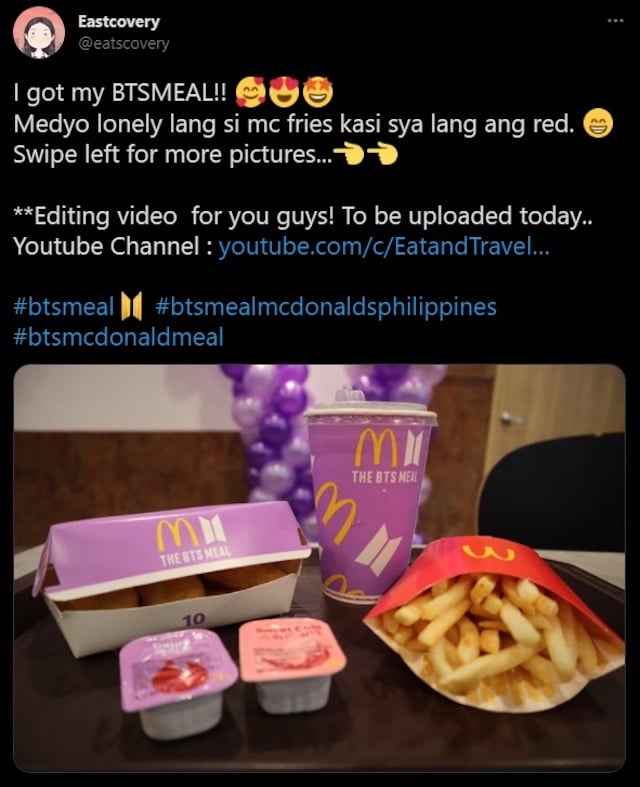 Photo credit: eatscovery/Twitter
Aside from the BTS Meal, the worldwide fast-food giant and pop titans have also partnered on new merchandise, including the "Saucy" and "Melting" collections which have been available since June 17 at the Weverse shop.
READ: BTS x McDo, 'Butter (Hotter Remix)' MV, and more butterful news - TrueID
The Saucy collection offers tote bags, pens, clipboards, shirts, and pens with hand-drawn drawings by the members of the group.
In the Melting collection, the BTS and "Butter" emblems can be seen on shirts and fashion accessories such as bucket hats, backpacks, pairs of socks, and tote bags.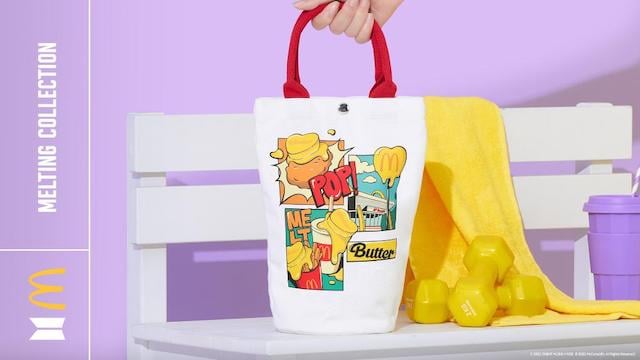 Photo credit: McDo_PH/Twitter
Complete your OOTD with this "Melting Collection" bag! Ganda girl, sobrang bet!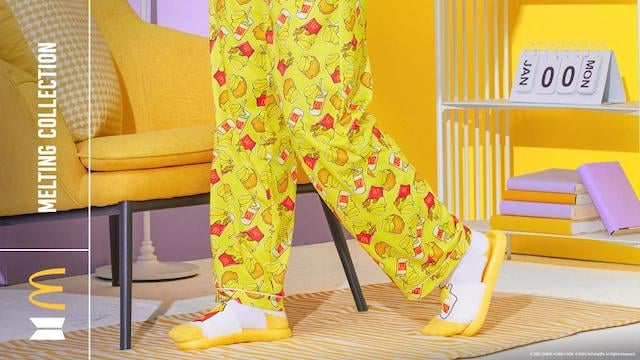 Photo credit: McDo_PH/Twitter
These are some yummy pajama pants!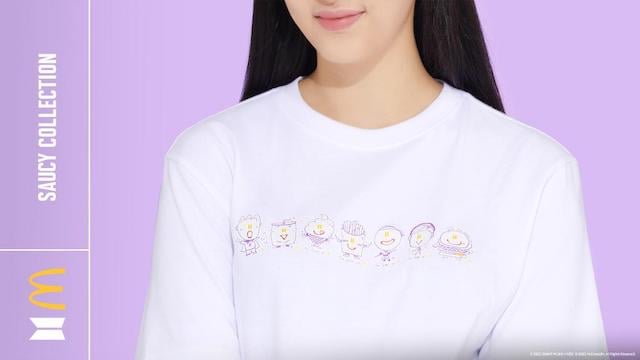 Photo credit: McDo_PH/Twitter
The t-shirt above features the seven hand-drawn members. Minimalist pero bongga!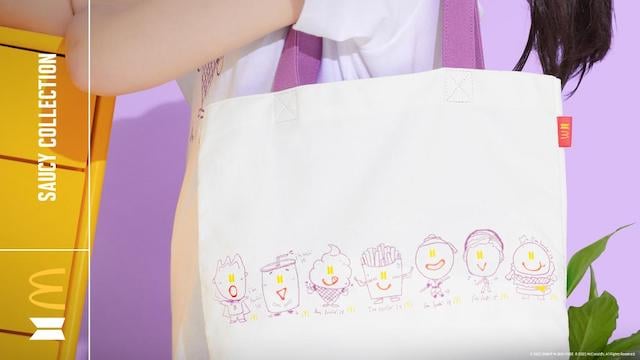 Photo credit: McDo_PH/Twitter
Sa Filo ARMY pa lang, siguradong sold-out agad ang mga 'to! Yung sa meal pa nga lang eh ang taas na ng demand.
Grabe, gutom na gutom na talaga ang mga fans para sa BTS, ay este, sa BTS meal pala!
Speaking of the meal, if you're going to order one for yourself then you better act fast because the McDelivery website went down earlier this morning due to high demand.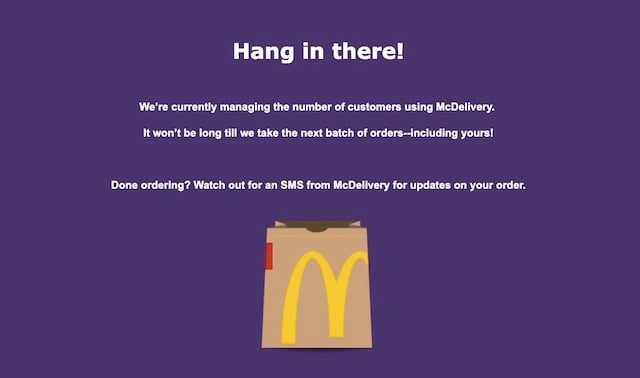 Photo credit: McDelivery/website
Kaya go, go, go na sa pinakamalapit na branch!
Which sauce yung bet mo? Team Cajun or Team Sweet Chili?