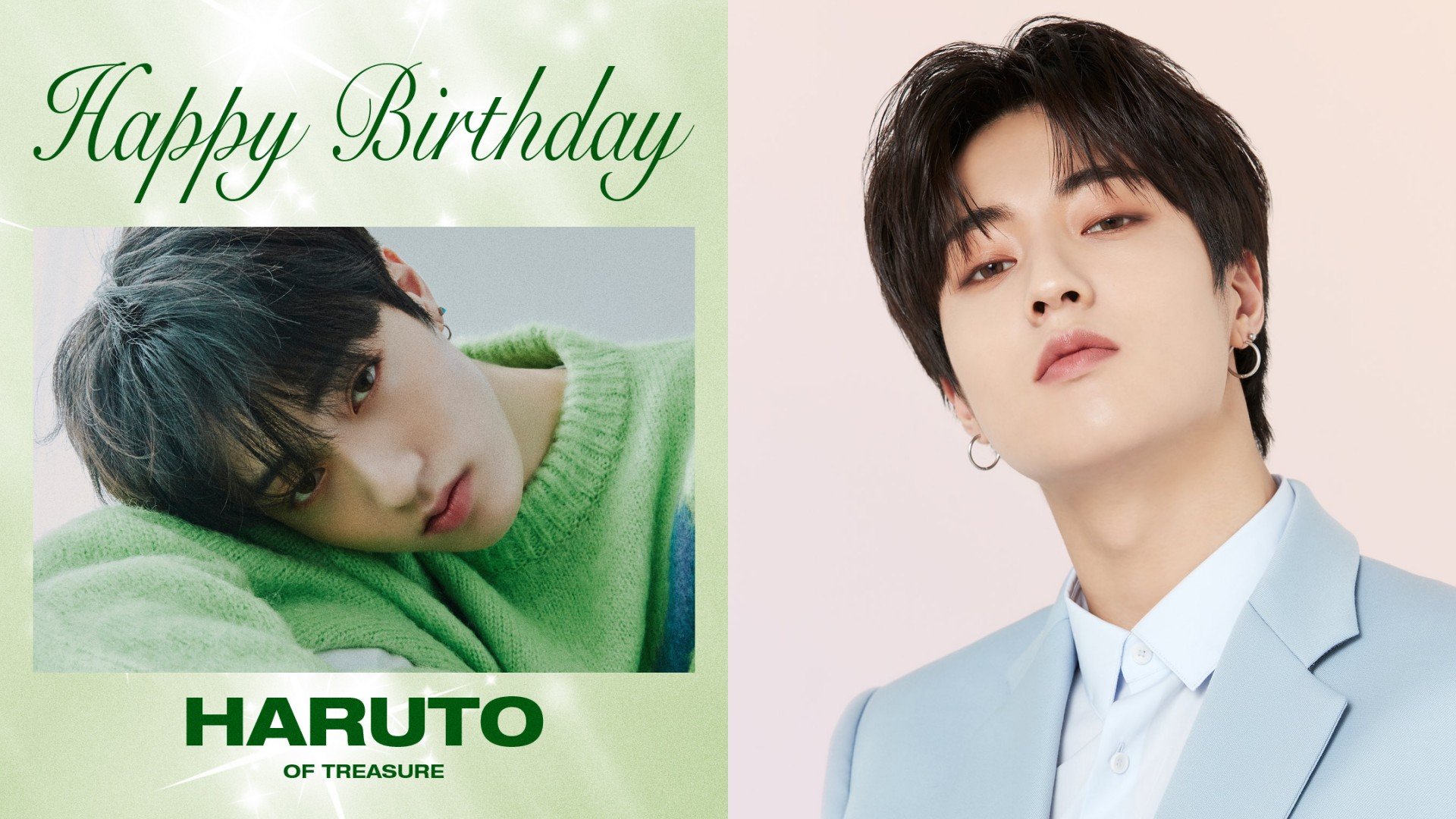 Photo credit: YG Family and Treasure Japan Twitter page
Treasure's baby boy is now 17 years old! The rapper celebrated his birthday on April 4, which got the tag #CharmingRapperHarutoDay trending online. As one of the youngest members of the group, Haruto towers over his hyungs and maintains the composure of a cool adult. Even though Ruto's dedma expressions and baritone may be confused by newbies as standoffish but the members insist otherwise. Haruto's MBTI personality is ISFP (introverted, sensing, feeling, perceiving), which makes sense since he's just being shy most of the time.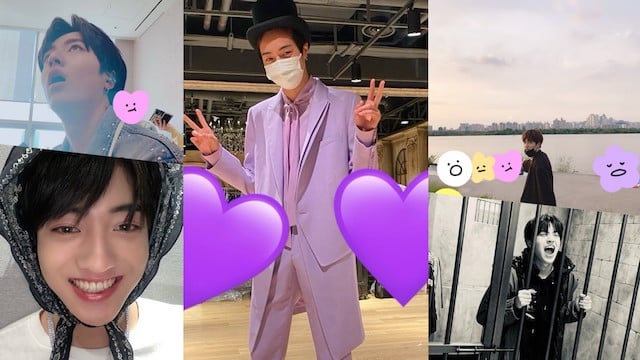 Photo credit: Treasure Members Twitter page
Ruto may speak bluntly and behaves in a reserved manner but he's very accepting of affection, which is why Treasure Makers have dubbed him as a tsundere (a Japanese term for someone who is initially cold but reveals a warmer personality once you get to know them).
He's well-loved by his bandmates as shown in the greetings below.
Yoshi says in his post, "Happy birthday! This is the only cool picture that we have together. My brother, I love you!"
Junkyu greets in his post, "Ruto-yaaa! It's Junkyu-hyung nim. Happy birthday! Thank you for being the perfect distraction when hyung has a lot on his mind. Please be happy always and let's be happier!"
Iihon jokes in his post, "Our Ruto, when did you grow up like this? You're slowly losing aegyo. When we ate with Yoshi and Hyunsuk hyung, you suddenly paid for the meal. Hyung was shocked! I just wanted to brag that our Ruto is this kind of person~"
Hyunsuk shares in his post, "Happy birthday to our long-legged young bro, Haruto. I'm so grateful that I can lean on you. I truly hope that you'll be happy this year, got it?!"
Mashiho reminisces in his post, "You were only in elementary school when I met you. You have already grown so much. Phew! Let's gain strength together! Give me some of your height."
If that's not enough softness for you, read our story about Treasure's "Beautiful" MV countdown livestream. Then watch the following videos below.
In this video, Jeongwoo and Haruto cover the song, "Stack it up" (Liam Payne featuring A Boogie wit da Hoodie). Our birthday boy made a cool entrance, singing and rapping while riding on a skateboard. King energy!
The HaruKyu (Haruto x Junkyu) ship is alive and kicking in this adorable one-on-one interview video between the real-life roomies. Junkyu happily asks his dongsaeng Haruto, "What do you think about me?" To which Haruto deadpans, "I don't like you," and follows it up with, "I'm just kidding. I don't like you or hate you." Not to be deterred, Junkyu cutely insists, "Ehhh...but you like me!" They proceed to talk about Ruto's habit of lying on Junkyu's bed without showering first, which gets on his hyung's nerves. (Although he's smiling while chastising Haruto LOL!) Watch the rest to see more aegyo/kawaii times!
What are your favorite Ruto moments?