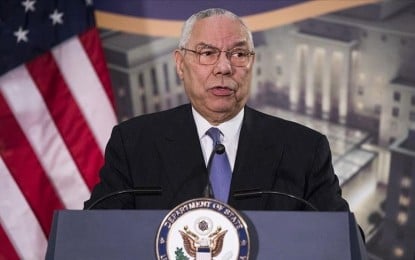 ANKARA – Former US Secretary of State Colin Powell died due to complications from Covid-19, his family confirmed on Monday.
"We want to thank the medical staff at Walter Reed National Medical Center for their caring treatment," his family said in a statement.
"We have lost a remarkable and loving husband, father, grandfather, and a great American," it added.
Powell, 84, was fully vaccinated. He was the first Black US secretary of state.
Since December 2019, the pandemic has claimed over 4.9 million lives in at least 192 countries and regions, with more than 240.76 million cases reported worldwide, according to the US' Johns Hopkins University. (Anadolu)