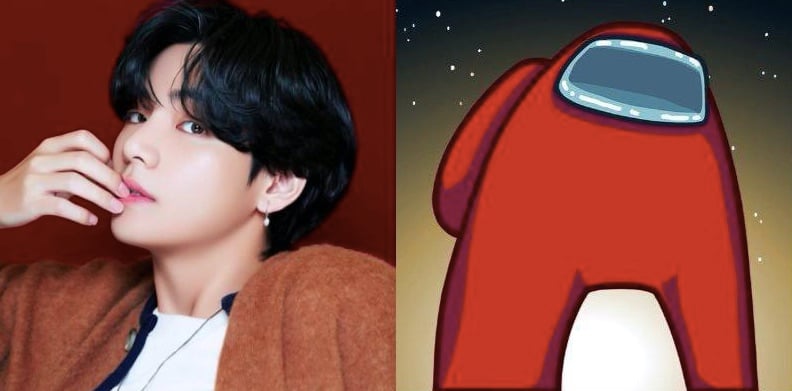 Instagram: @bts.bighitofficial Twitter: @AmongUsGame
With our baby bear Kim Taehyung's birthday fast approaching toward the end of the Christmas month (December 30 to be exact! So, does that make him a Decem-bear celebrant?), an appreciation post is in order!
View this post on Instagram
Instagram: @bts.bighitofficial
Let the V fangirling/fanboying commence!
Now Taehyungie has recently been blowing up the Internet due to extra activity on WeVerse, which he's been keeping up since the start of this year.
View this post on Instagram
Instagram: @weverseofficial
"What's WeVerse," you ask? Well, it's the official multimedia mobile/web app of Big Hit Entertainment that provides exclusive online content and artist-to-fan interaction via their social platform.
V has been very accommodating with questions and makes it a point to answer as often as he can. And they're not your run-of-the-mill replies, either!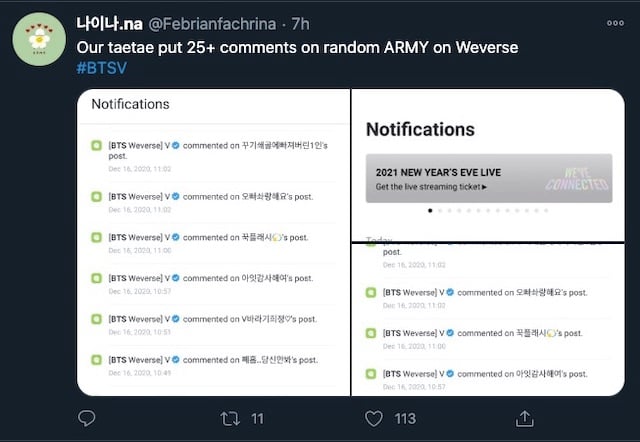 Twitter: @Febrianfachrina
He shares advice on different topics like making friends in school, which entails flashing a bright smile and extending your hand while making a "V-sign."
K-Army members are certainly having a field day with all this direct engagement.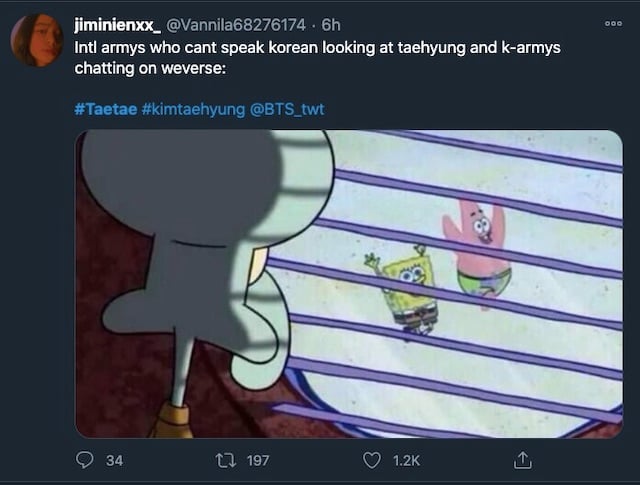 Twitter: @Vannila68276174
We international fans must work harder and summon the powers of online translators or perhaps pick up a few more phrases of Hangul.
Just like most of the Bangtan boys, V is also an avid gamer and known to enjoy playing titles such as the first-person shooter (FPS) game Overwatch and the battle royale game PlayerUnknown's Battleground (PUBG).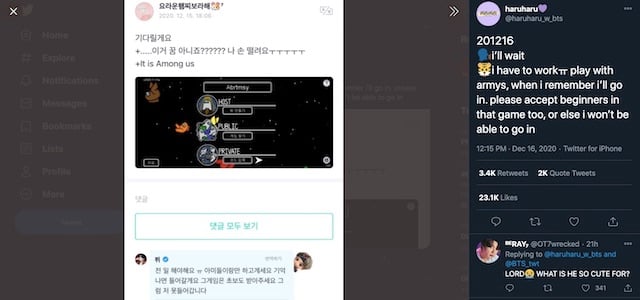 Twitter: @haruharu_w_bts
Recently, Taehyungie expressed interest in the multiplayer social deduction game Among Us. He even mentioned wanting to play Among Us with the ARMY!
And of course, the fans went wild and ran with the idea!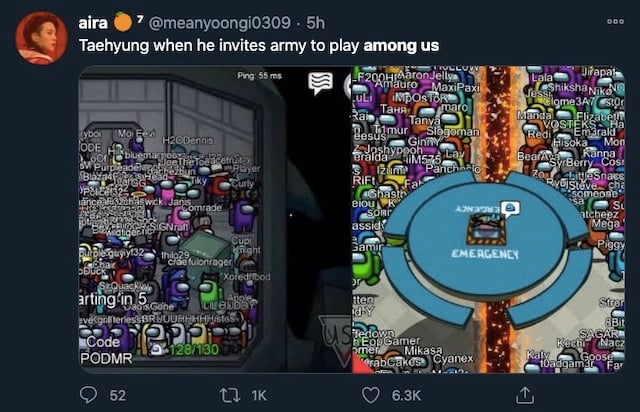 Twitter: @meanyoongi0309
But if V actually revealed his identity while playing the game, would you believe him? Or would it be SUS? Would you report him?
Whether we get the chance to sleuth around for the Impostor or not, one thing's for sure: his feel-good attitude is the real deal!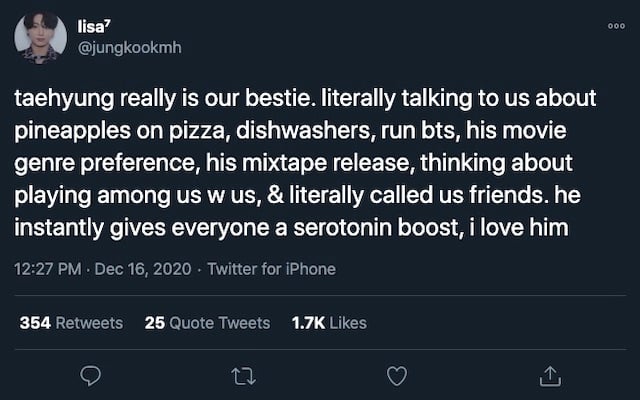 Twitter: @jungkookmh
What other video games would you want to play with V?