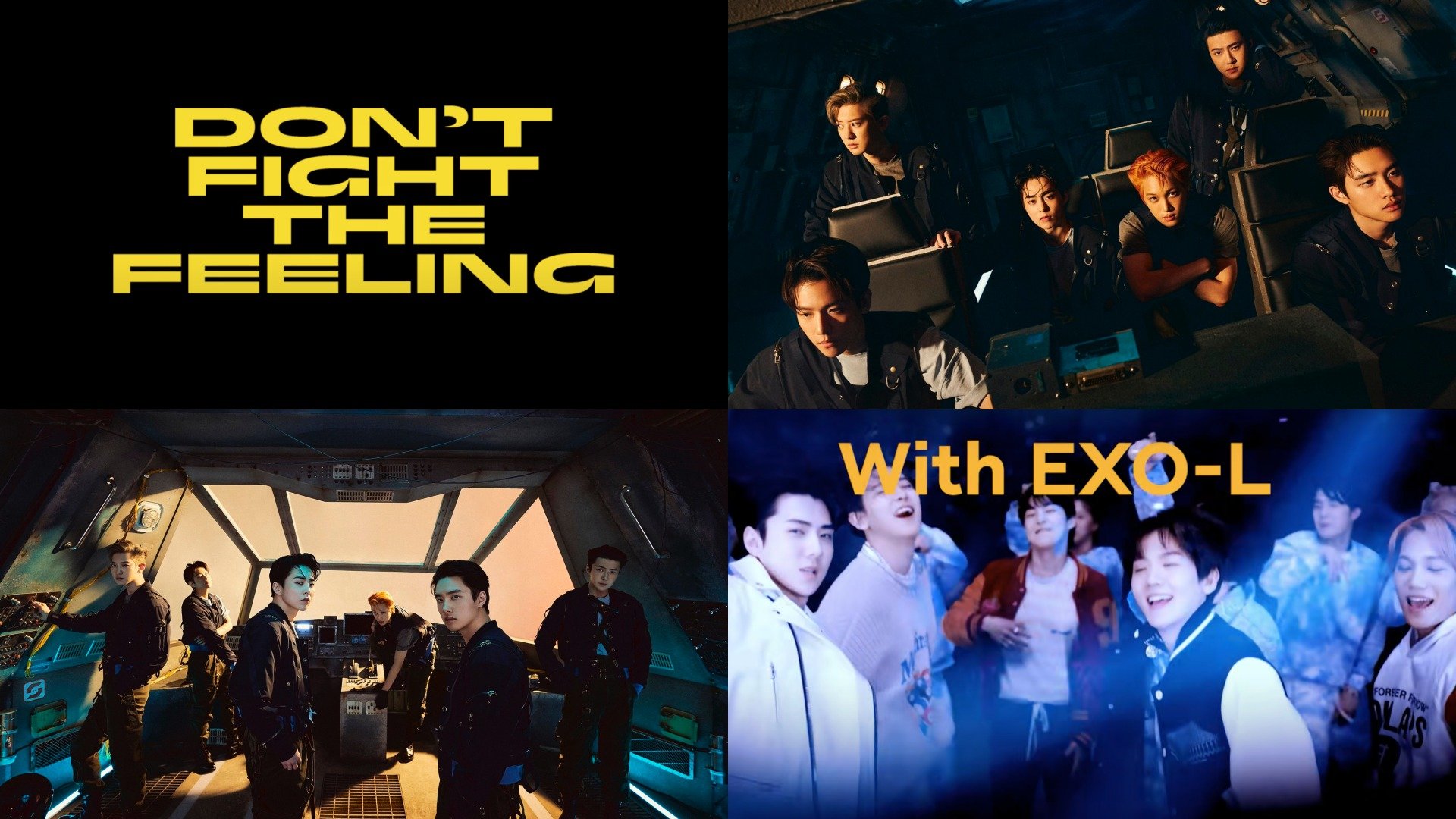 Photo credit: SMTown/YouTube
The EXO boys suit up for outer space in their latest concept promoting the "Don't Fight The Feeling" special album that was released on June 7. Remember the behind-the-scenes teaser video that they dropped during their ninth anniversary as a group? Well, it turned out to be the music video for the title track!
READ: EXO celebrates 9 years and continues to age like fine wine
Prior to the album's release, the pre-order sales were out-of-this-world amazing reaching over a million.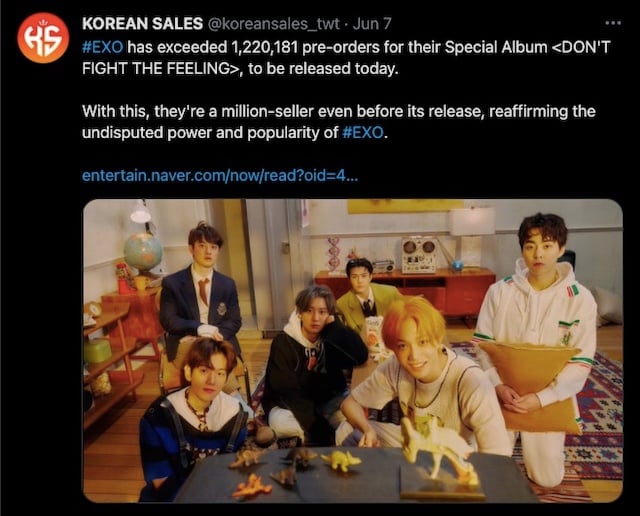 Photo credit: Korean Sales Twt/Twitter
This is an amazing feat considering that the group hasn't been as active as before plus, almost half of them are off doing military service. Such is the power of EXO and the EXO-L fandom.
READ: Bye, Loey! EXO's Chanyeol is off to the military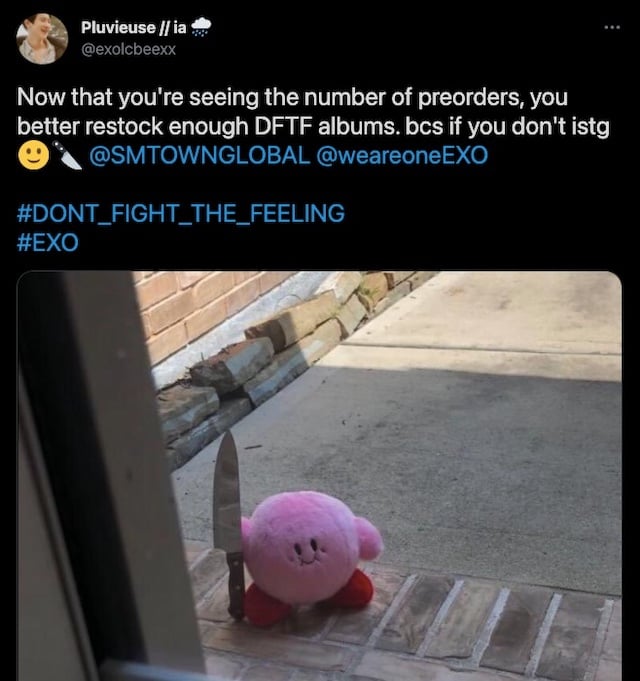 Photo credit: exolcbeexx/Twitter
The physical version of the "DFTF" album offers an option of different themes: there are two photobook editions, a jewel case edition,and an expansion version. That album is composed of five songs, including the aforementioned title track.
Other songs in the album include "Paradise," "Hook! (No Matter)," "Runaway," and "Just as Usual."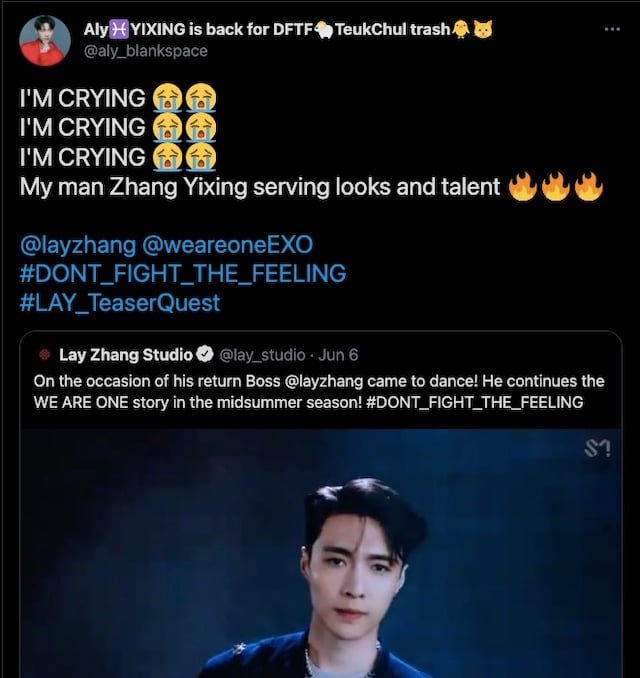 Photo credit: aly_blankspace/Twitter
Perhaps the greatest reason to be hyped about EXO's latest release is the return of Zhang Yixing A.K.A. Lay, who appeared in the "DFTF" MV. The Chinese member has been on hiatus from Korean promotional activities since 2016 and has only appeared once in the group's 2018 album, "Don't Mess Up My Tempo."
You can see Lay and the rest of EXO in the video below.
We love how there's a special shout-out for the EXO-L fandom in the video!
The "Don't Fight This Feeling" special album and music video could not have arrived at a better time. Since some of the members were already hustling for their solo projects, there was barely any time to see the band together.
READ: EXO's Kai becomes the first Korean celebrity to release a collection with Gucci
ALSO READ: EXO's Chanyeol stars in a film where he sings inside a cardboard box
Here's hoping that we see more of EXO soon.
What did you think about the "DFTF" music video?
Do you think Lay will be appearing more often from now on?