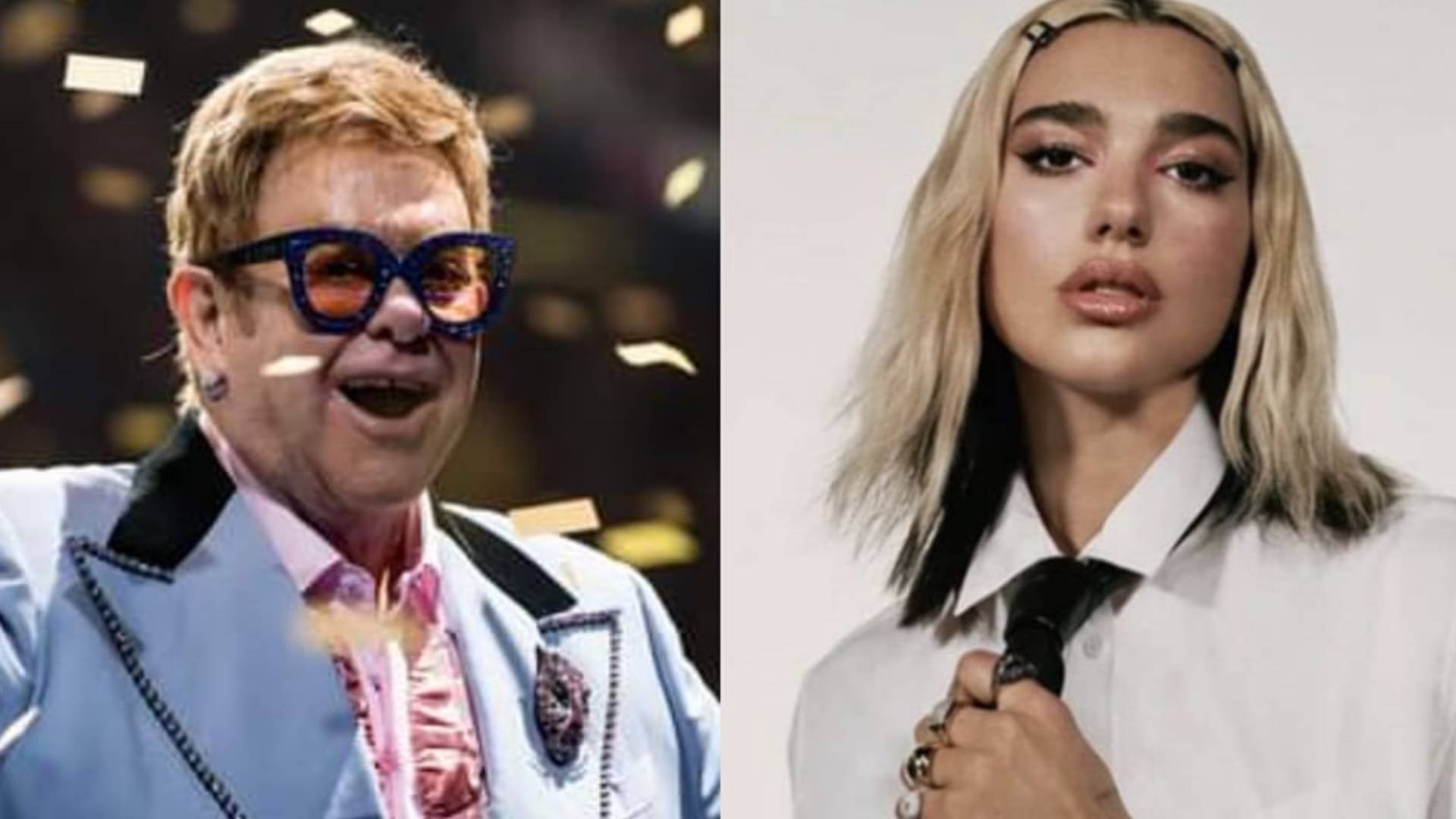 Photo credit: Hugo Comte, Dua Lipa/Twitter; Ben Gibson, Elton John/Twitter
By Ica Hontiveros-Cheng
Generations of music and aesthetic collide in "Cold Heart (Pnau Remix)," Sir Elton John and Dua Lipa's recent collaboration, which dropped recently. Think of "Cold Heart" as a disco-fied mashup of the two English musicians' combined musical genius—despite the obvious generation gap.
The collaboration is pure songwriting genius, with Australian dance music trio and John's former apprentices Pnau contributing to the final product. For "Cold Heart," Pnau strung pieces from four different Elton John tracks together.
Lyrics from John's 1989 single "Sacrifice" were rewritten as the new track's opening lines: "It's a human sign/When things go wrong." A part of the pre-chorus was taken from "Kiss the Bride" (1983). The chorus has Dua Lipa singing lines from the veteran's "Rocketman" (1972). "And I think it's gonna be a long, long time/ 'Til touchdown brings me round again to find," it went. The outro came from the gospel-inspired "Where's the Shoorah?" (1976).
The title "Cold Heart" was derived from the pre-chorus of "Sacrifice."
That's just a lot of time traveling in this remix, which came out with a pretty psychedelic music video featuring the singers' animated versions. Hamburg-based animator and director Raman Djarafari took charge of its execution.
READ: Dua Lipa sued after posting paparazzi photo of herself
And what do you know? The track recently launched John back to the Billboard Hot 100, debuting at no. 81. It's the first time the Brit and Grammy award-winning musician is on the list in 21 years.
Upon the song's release, John and Lipa have since gushed about each other on social media.
In a tweet, the Rocketman said: "This track is a culmination of a beautiful friendship with you Dua and I'm so happy we can share it-I hope you all love it."
The "Levitating" singer, meanwhile, posted a tweet praising John: "Elton you are my friend and my hero and I never thought I'd be able to ever say that in a sentence…Grateful to make music with you in this life."
John and Lipa have been working together a lot recently. Last April, the two performed together at John's annual Oscars party turned virtual. In November last year, John joined Lipa's Studio 2054 livestream concert to promote her Future Nostalgia album. Studio 2054 would become the Guinness World Record holder for highest ticket sales via paid livestream featuring a female artist.
ALSO READ: Queer musicians that need to be on your playlist