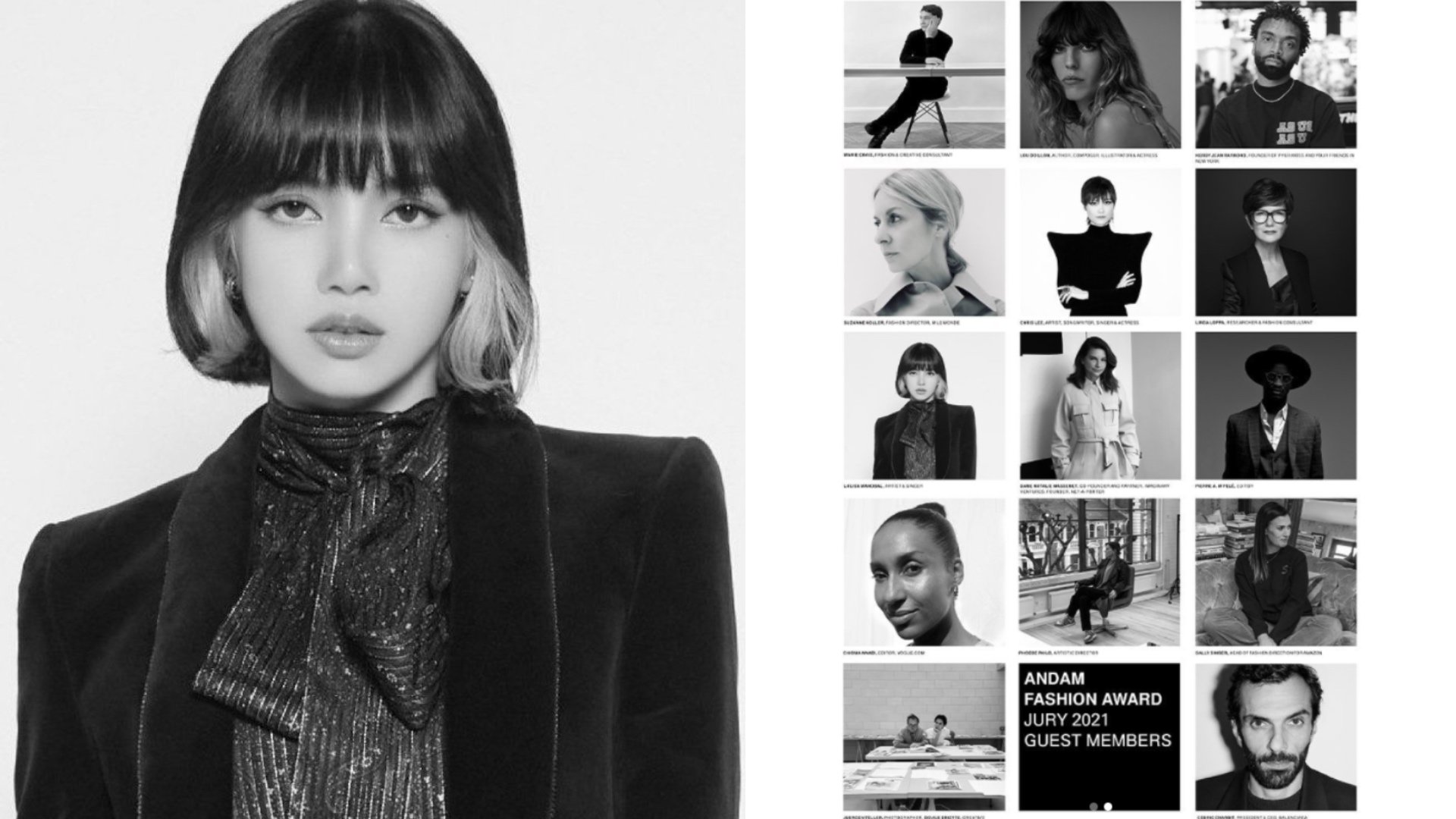 Photo credit: ANDAMaward/Twitter, VogueSingapore/Website, Andamfashionaward/Instagram
By Pamela Aldana
Just when you thought Lisa World Domination was over, the Thai BlackPink member remains a hot property as she is in terms of haute couture.
Lisa, from world's most famous K-POP girl group Blackpink, has joined the star-studded judging panel that gets to select the next winner of the prestigious ANDAM Fashion Awards.
The Blackpink rapper and dancer further solidifies her status as a fashion icon, previously being chosen as Tatler Asia's Most Stylish 2020, a Gen.T 2019 award winner, and a brand ambassador for multinational brands such as MAC, Celine, and Bulgari.
Ibang level ka talaga, girl!
In an exclusive interview with the fashion industry trade journal, Women's Wear Daily (WWD), Lisa shared her excitement about the new role.
"I was very surprised when I first got the invitation as a juror. Since I'm very new in the fashion world, I thought this could be quite an adventurous and challenging experience for me at first. But at the same time, I thought it would be an exciting experience and I would learn a lot from this opportunity. So I accepted the offer," she said.
According to WWD, the South Korean trendsetter did not just spend hours poring over the portfolios given by the candidates. Lisa has also reportedly scoured their social media handles to better grasp each fashion designer's vision and style.
"I looked at the overall things first, then I looked at the design parts more specifically. I believe every judge uses different criteria and values for evaluation; I evaluated works from my perspective, as a singer and an entertainer," she said.
Simon Cowell, kabahan ka na!
In the interview, the K-POP performer would trace her interest in fashion back to her youth.
"I've always loved to wear and play with clothes ever since I was a child. I think my interest in fashion has grown since the 2019 Paris Fashion Week I attended. Fashion is very attractive and fun."
ANDAM Fashion Awards 2021 also features 14 personalities prominently linked to couture, including Chinese singer Chris Lee and fashion designers Kerby Jean-Raymond and Phoebe Philo.
READ: Zendaya and BLACKPINK's Lisa model for the BVLGARI Magnifica collection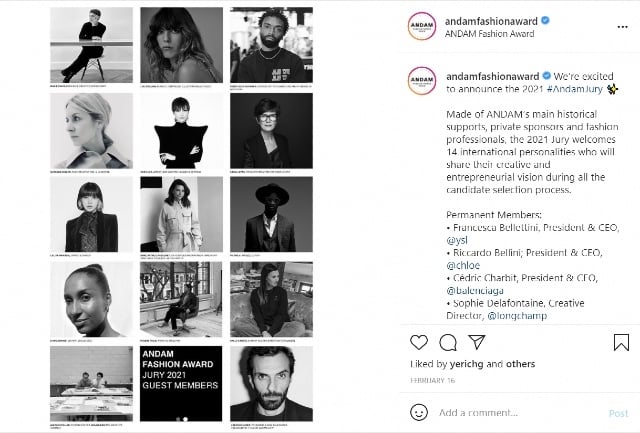 Photo credit: Andamfashionaward/Instagram
Cédric Charbit, this year's ANDAM Jury president, opened the door up to make the list of jurors more diverse and progressive. The broad roster of creatives, he has meant to represent the evolving nature of fashion, with photographers, stylists, educators, entertainers, and emerging media stars joining the conventional gatekeepers in magazine editors and retailers.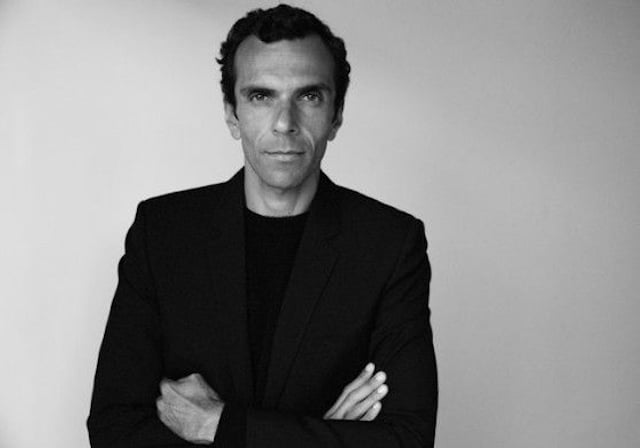 Photo credit: Pinterest/Website
Charbit has especially referred to Lisa as one of the many new influencers shaping fashion today, making her a perfect fit for the role.
Of course, mawawala ba ang suporta ng Blinks?
As soon as the fans found out about this big news, they all took to social media their delight for Lisa's new journey as a fashion jury!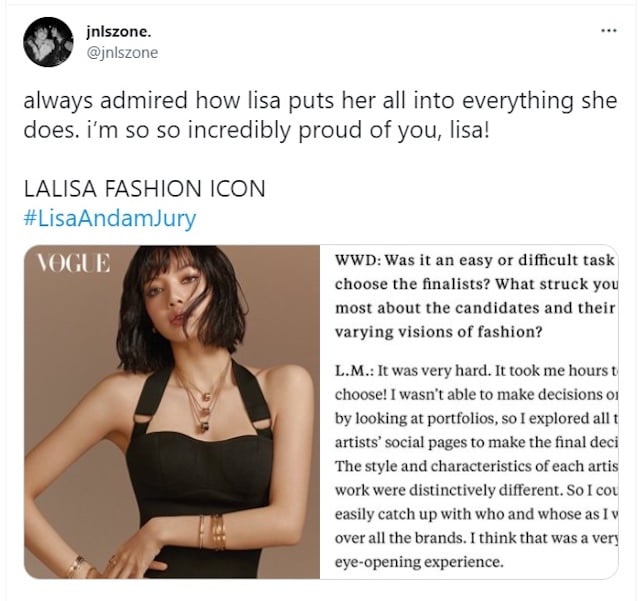 Photo credit: jnlszone/Instagram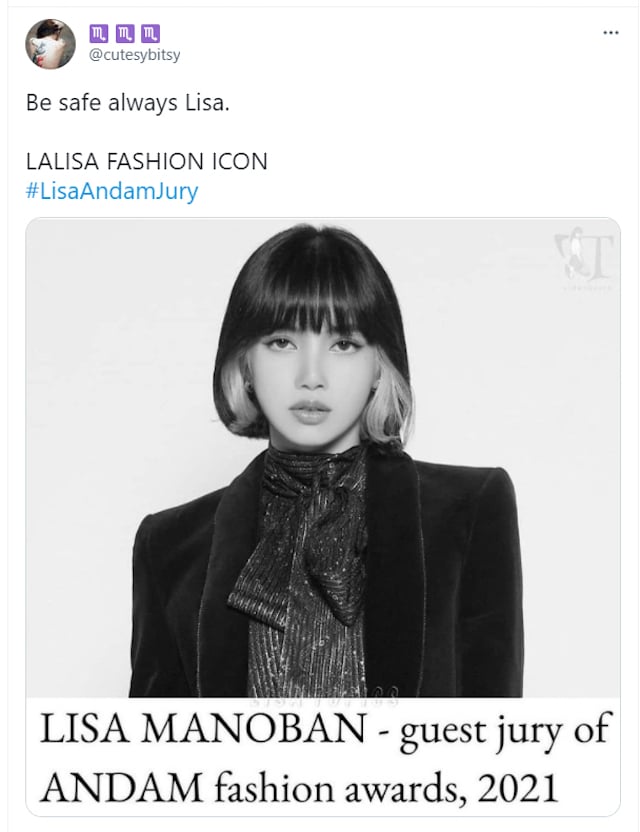 Photo credit: cutesybitsy/Instagram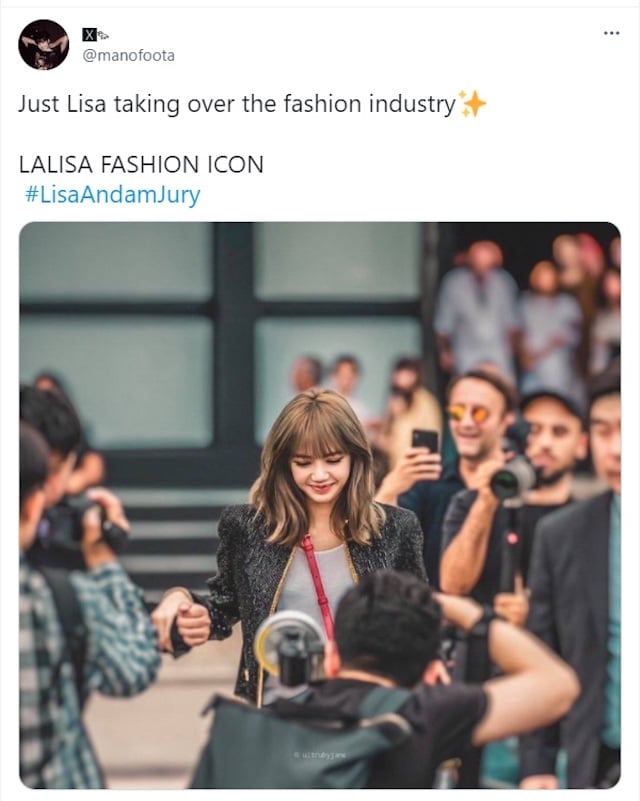 Photo credit: manofoota/Instagram
In other news, some Lisa stans have been ranting over social media as the speculation heated that her agency YG Entertainment has been restricting her to go to Paris for the fashion awards.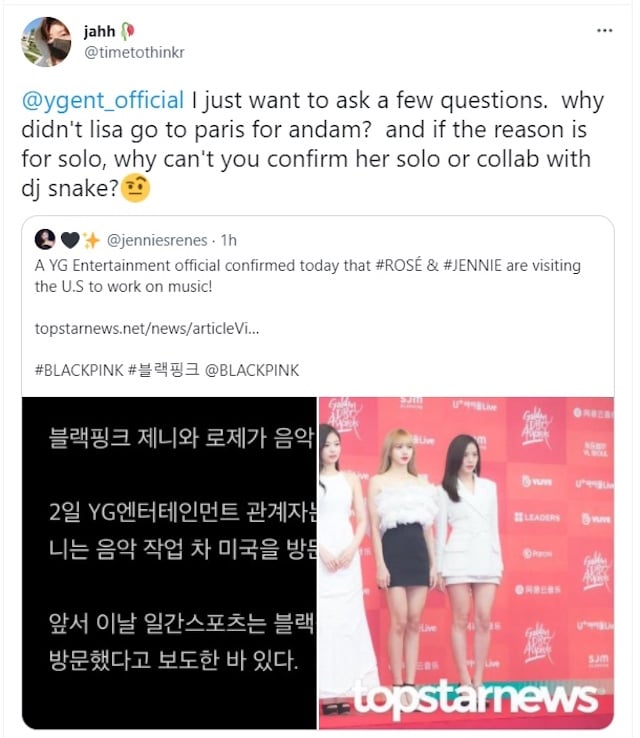 Photo credit: timetothinkr/Instagram
READ: Blackpink's Lisa and DJ Snake's collaboration track was leaked?!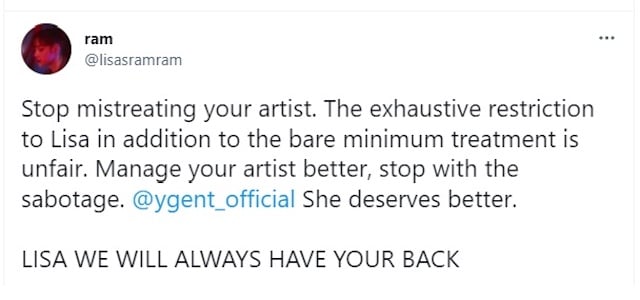 Photo credit: lisasramram/Instagram
So bakit nga ba hindi pinayagan si Lisa pumunta sa Paris, pero si Jennie and Rosé are going to U.S. to work on their upcoming music? Smells fishy, stans could only think.
ANDAM Fashion Awards is a prestigious event, marking Lisa's largest milestone so far following her fashion aspirations.
What do you think, blinks? Is it true na pinipigilan si Lisa ng YG Entertainment or sadyang busy lang sya sa bago nyang solo album?
READ: Sneak a peek at BlackPink's Lisa and DJ Snake's upcoming collaboration