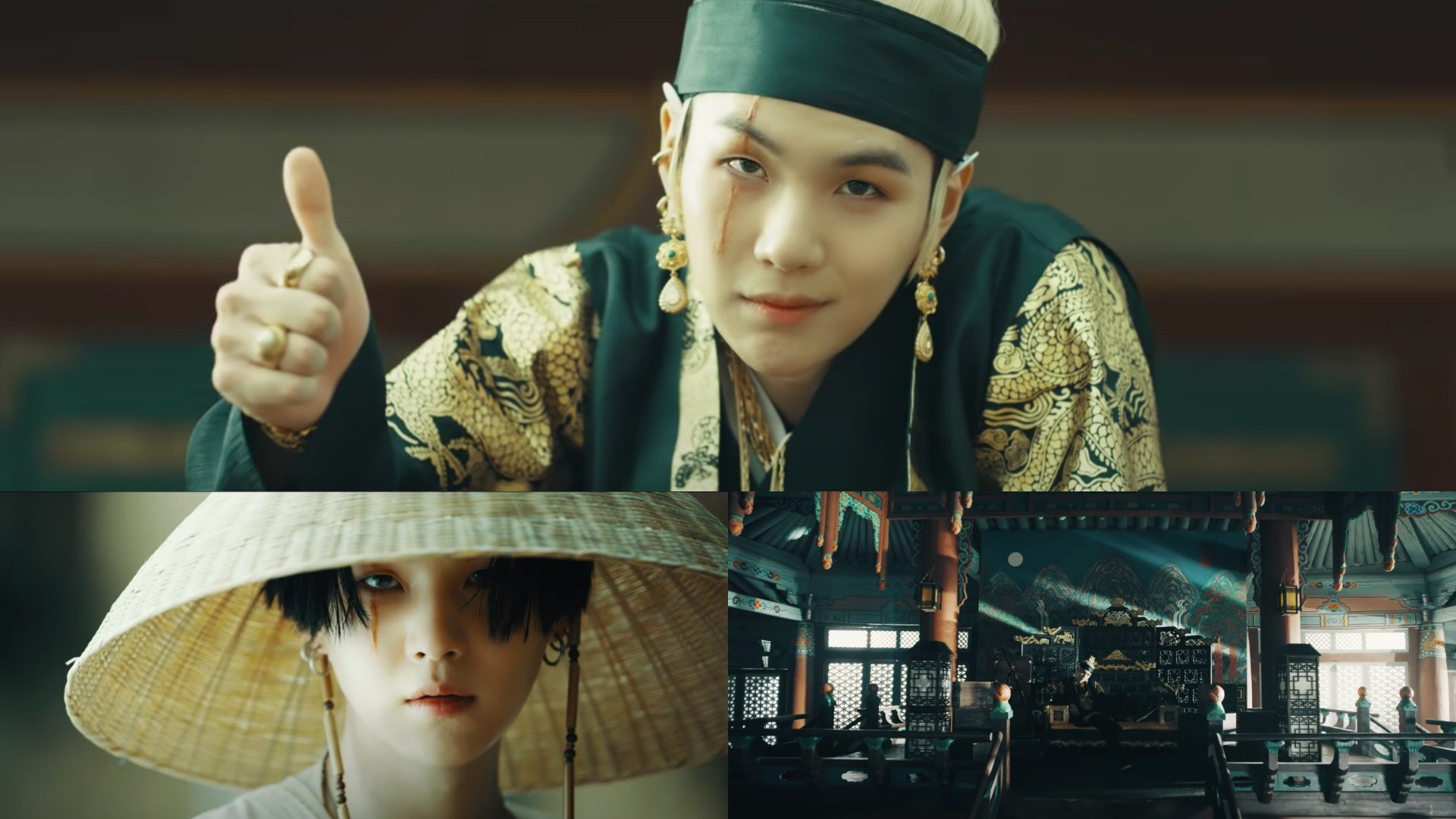 Photo credit: Big Hit Labels YouTube channel
Suga stans really took the lyrics "Play it loud, Daechwita," to heart because the BTS rapper's solo track just reached the top spot in this week's iTunes chart. Good job, Yoongi!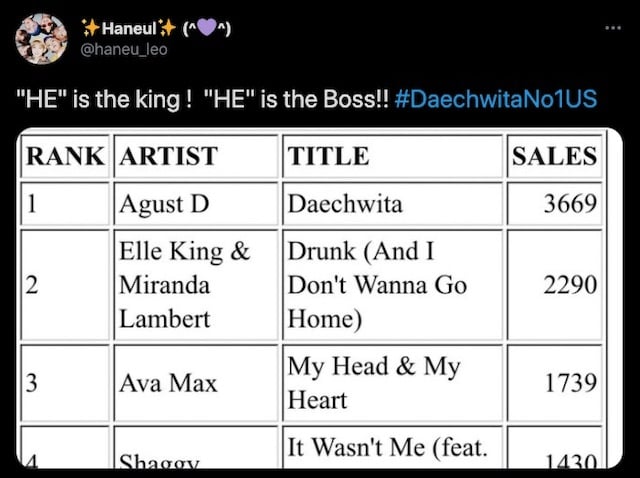 Photo credit: haneu_leo Twitter page
For those who need to play catch up, Suga debuted his solo project in 2016 under the name AGUST D. His follow-up mixtape entitled "D-2" contains the lead track "Daechwita," which had a cinematic MV that blew up on the Internet. This comes as no big surprise since the song was a total banger and the production value was of top-notch quality.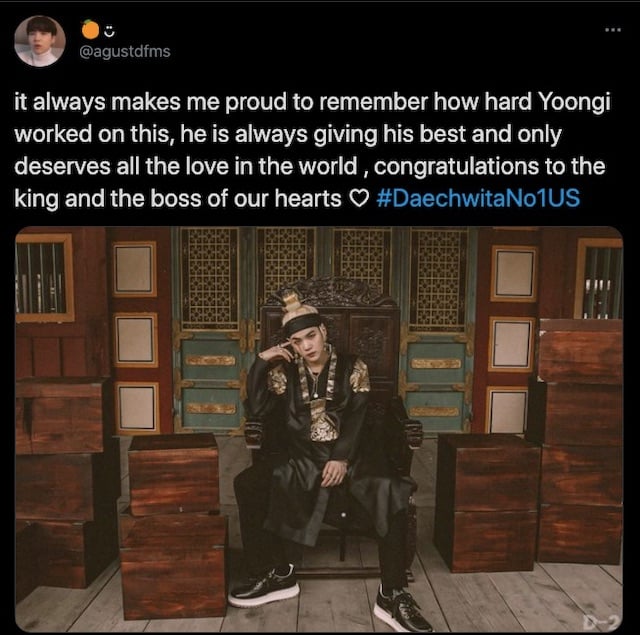 Photo credit: agustdfms Twitter page
The interesting juxtaposition of modern street sensibilities against a historical Korean backdrop was not merely for aesthetic purposes. (Although, Suga certainly pulled off his hanbok-and-sneaker ensemble!)
Daechwita refers to a music genre dating back to Korea's Joseon dynasty, which focused on wind and percussion instruments in its musical arrangement. This particular sound was often used in royal processions and is still being played to this day during military events. In the video, Suga has dual roles: a mighty king and a rebellious peasant, who are both caught in a power struggle. ARMY analysts interpret the MV as a clash between two sides of the same self, which we think is a thought-provoking concept.
For those who are curious or want to relive it for the nth time, you should watch the entire video. Bow down to the greatness of AGUST D's "Daechwita" MV below.
If this is your first time watching the MV then you're in for a treat because you're about to see some familiar faces. Fellow BTS members made a cameo appearance in the video!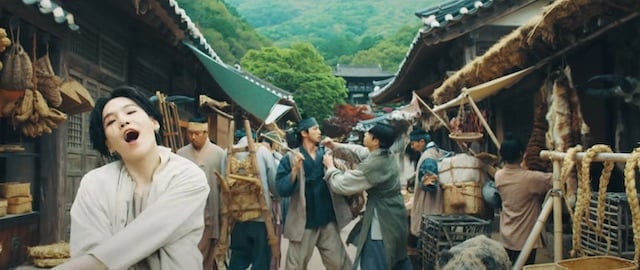 Photo credit: Big Hit Labels YouTube channel
So were you able to spot Jin and Jungkook brawling in the background? We're sure the "Jinkook" supporters were delighted by this scene. What was your favorite part of the "Daechwita" MV?