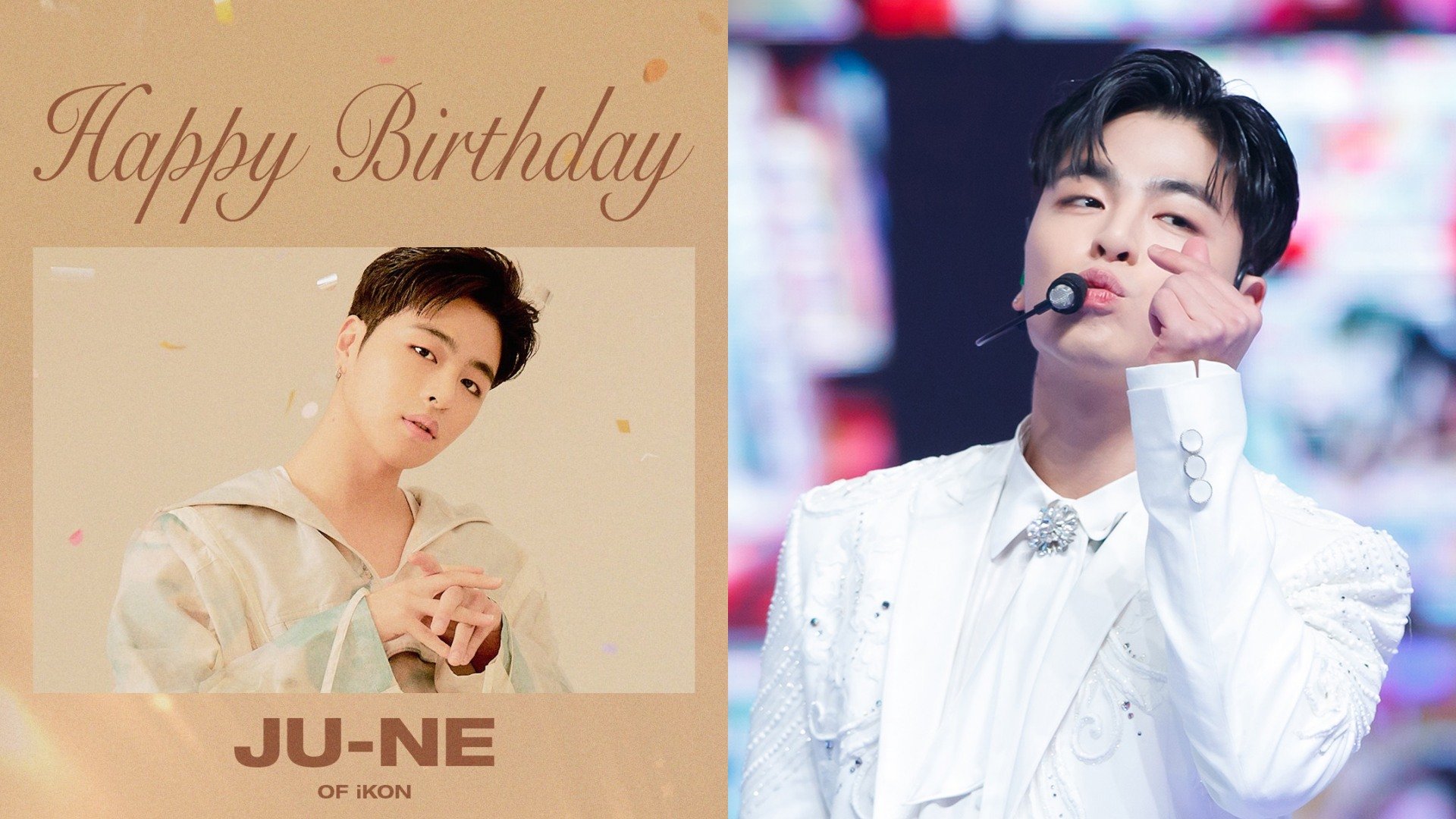 Photo credit: YG Entertainment and KCON Official Twitter page
iKON's main vocalist and iKONIC's favorite poet Koo Jun-hoe, A.K.A. Ju-ne, certainly felt the love on his cake day with a birthday greeting dedicated to him in Times Square, New York City! (The fans mean business!) Born in 1997, Jun-hoe turns 24 years old this year.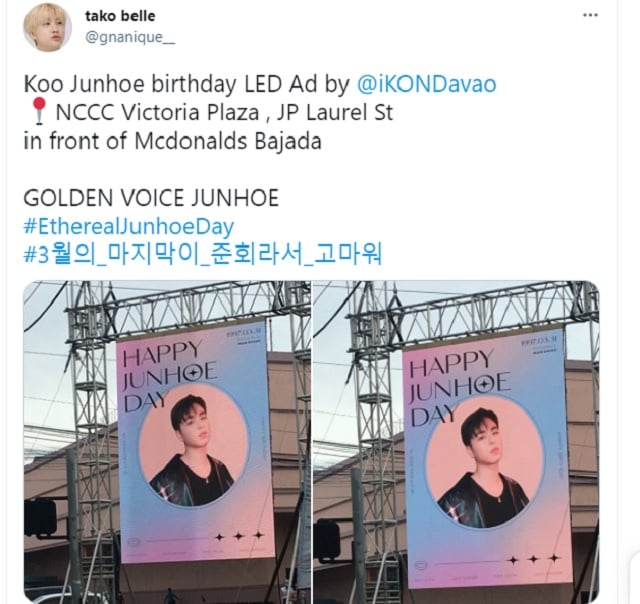 Photo credit: sweetest_amber Twitter page
Of course, the singer was a trending topic on Twitter, as fans used the hashtag #EtherealJunhoeDay to share their love and birthday greetings.
Not to be outdone by the New York City greeting, there's also an LED ad dedicated to Junhoe in Davao! (Pinoy pride!)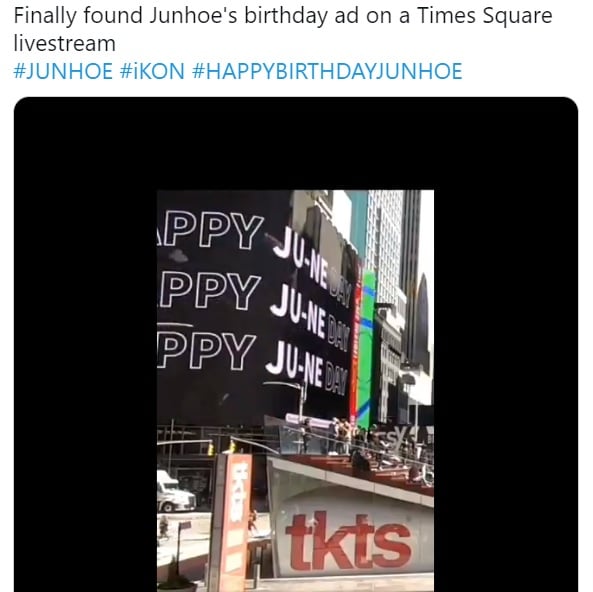 Photo credit: gnanique__ Twitter page
Junhoe also gives as much love back, having been very vocal about the fans. When iKON released the MV for "Why Why Why" he shared in an interview, "The biggest emotion I feel is happiness. During our break, I really thirsted for album activities and stages. I endured this time with the support and love of our fans. I want to meet them and promote with gratitude, and I want to work with a happy heart."
When asked about the strength of their group, the birthday boy said, "We have been together for a long time since we were younger. We're more like a family now. I want to see them for a longer time." Awww, we're pretty sure that the fans want to see the group together for a longer time, too!
If you haven't seen their latest MV then what are you waiting for? Watch below!
There's also the super casual live-from-the-bedroom performance of the same song here.
For more Junhoe content, check out the ICYDK the second episode of KONVERSATION where he talks about his shared MBTI personality with DK. ICYDK, Ju-ne is an ENFP! Stans will squee upon seeing their bias being totally awkward. For instance, upon hearing the MBTI description, "You have no difficulty approaching people so you're always liked." He immediately retorts, "Nah, that is so not true!" So precious!
Happy birthday, Ju-ne oppa!