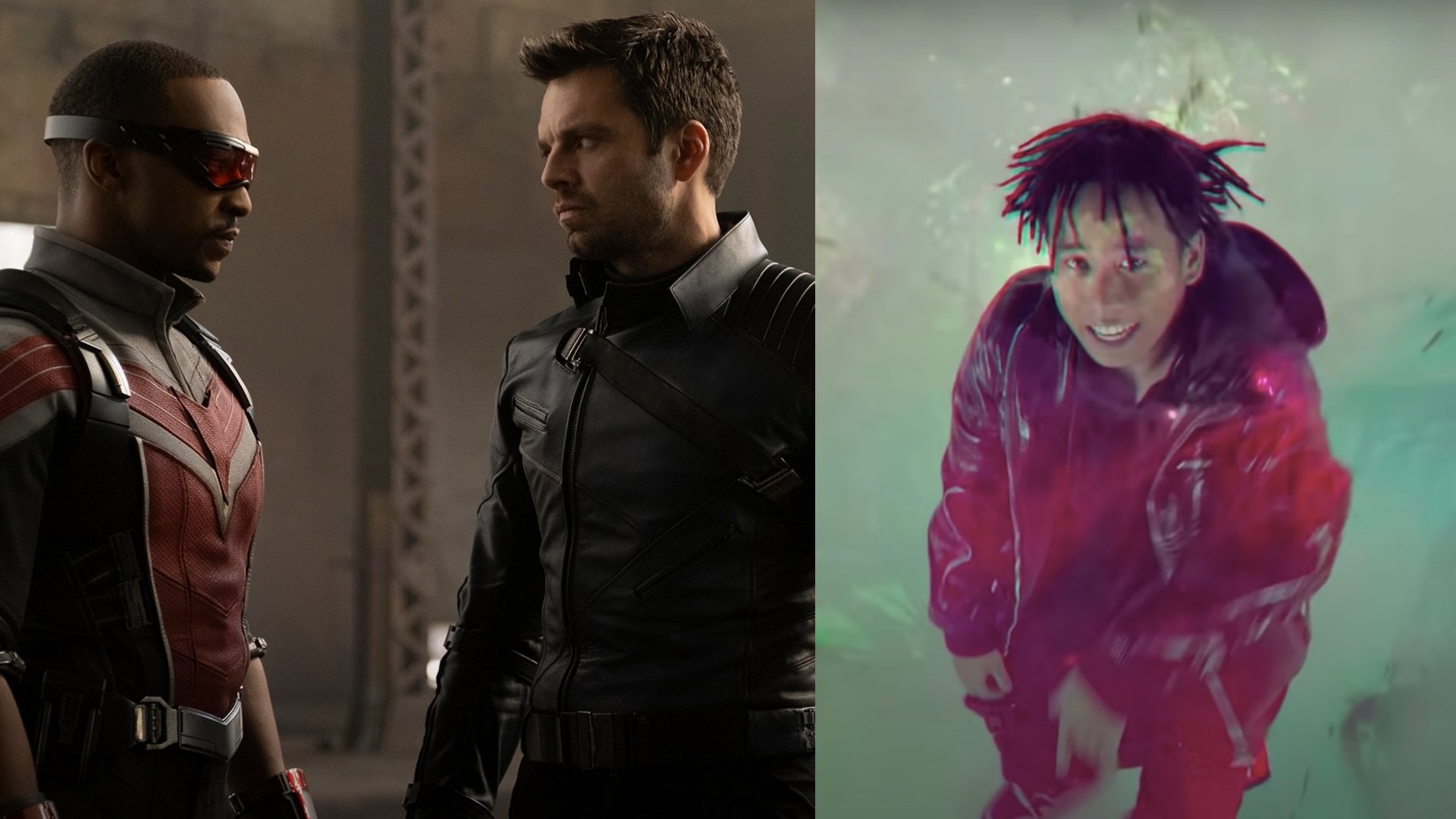 Photo credit: Falcon and Winter Twitter page and Universal Records Philippines YouTube channel
While MCU fans were still reeling from the events of WandaVision, Disney+ proceeded to unleash The Falcon and the Winter Soldier for Phase Four.
The series follows the titular Falcon (Anthony Mackie) after Captain America gives him his shield at the end of Avengers: Endgame. Falcon goes on all sorts of international missions while dragging the reluctant Winter Soldier (Sebastian Stan) along for the ride. The trailers have set up the series to be an action-packed, buddy-cop comedy, served Marvel style.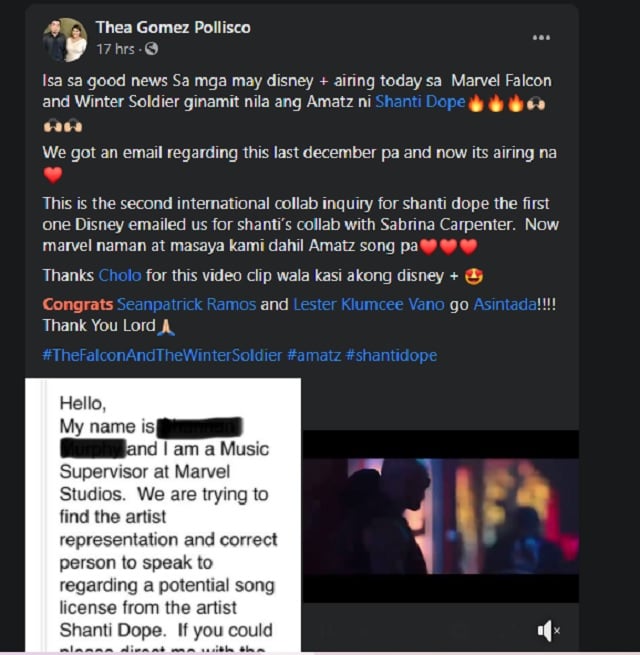 Photo credit: Thea Pollisco Facebook page
While the superhero action is expected, Marvel also had some surprises in store for fans. For instance, there's a "new Captain America," John Walker (Wyatt Russell). There's also Isaiah Bradley (Carl Lumbly), who also took the Captain America role in the comics, among others.
The third episode had a non-spoilery surprise for Pinoy Marvel fans when the highly anticipated Madripoor scene came on. Madripoor is a fictional place in the X-Men comics located in Southeast Asia. While our heroes were partying, a familiar tune played, which was none other than Shanti Dope's "Amatz."
The Filipino rapper shared the good news to his fans on his official Facebook page last Friday by reposting an announcement from his manager, Thea Gomez Pollisco.
According to Pollisco, Marvel Studios reached back to them in December to inquire about the use of Shanti Dope's song.
Pollisco elaborates in her post, "This is the second international collab inquiry for Shanti Dope. The first one was when Disney emailed for Shanti's collab with Sabrina Carpenter. Now Marvel naman at masaya kami dahil 'Amatz' song pa."
The 2019 song was really suited to the atmosphere of the scene and if you want to hear the whole thing, watch the "Amatz" MV below.
Now that we've got a bop in an MCU series, here's hoping for more Pinoy representation in Marvel media. They've already got Jimmy Woo (Randall Park) anyway, who serves as the big boss in the Agents of Atlas, the comic book series featuring Pinay superhero Wave.
Do you think we'll see more of Madripoor in the MCU?