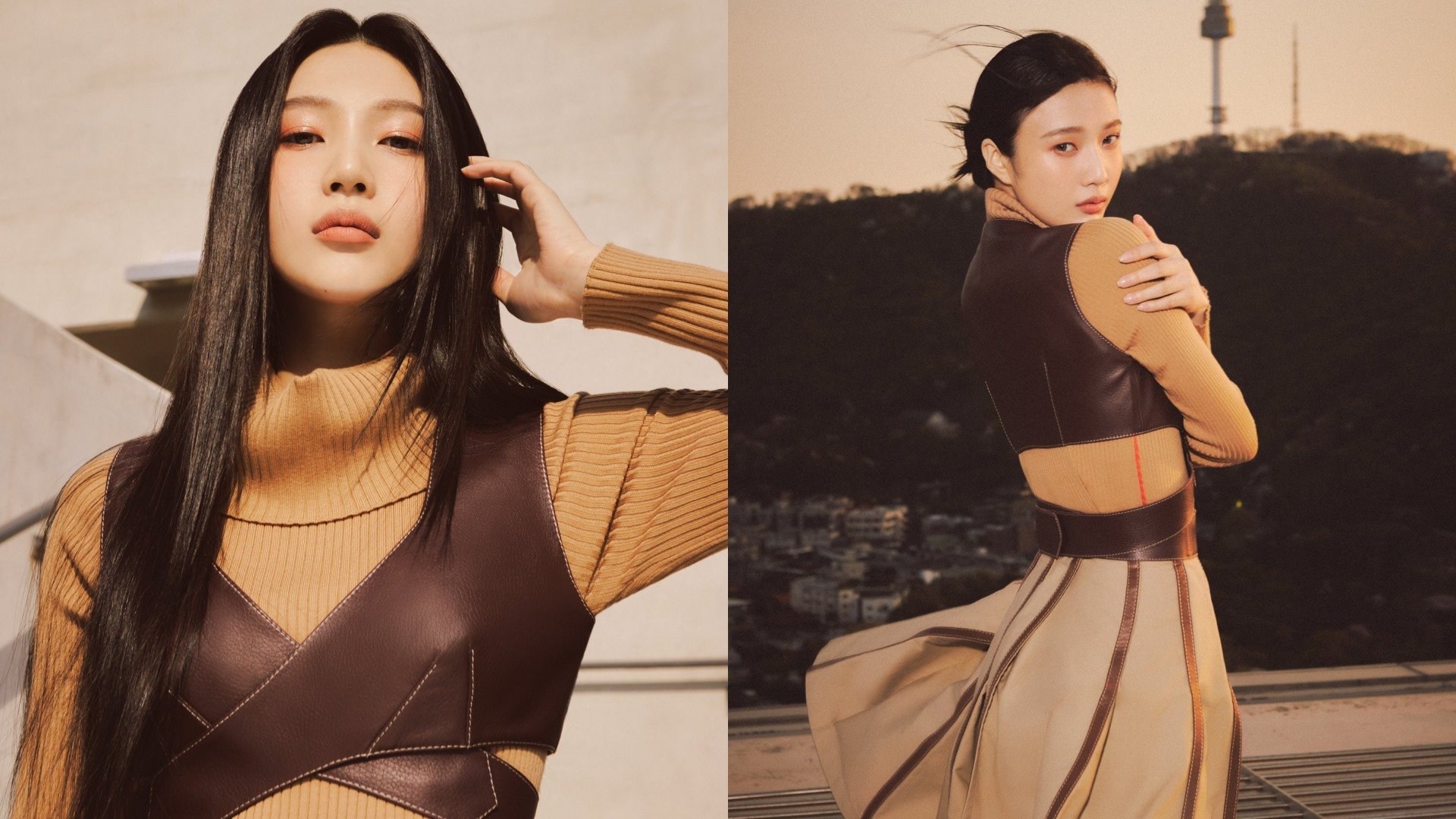 Photo credit: Red Velvet SMTown/Twitter
Today is truly a joyous (Get it?) occasion for the ReVeluv fandom because there's another Red Velvet solo album in the works.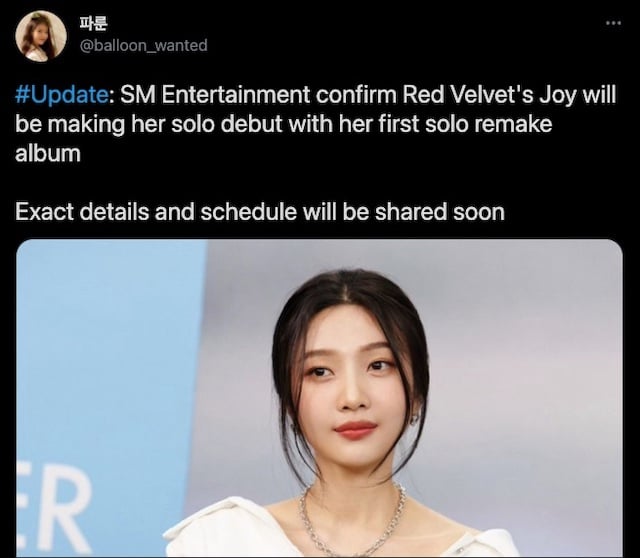 Photo credit: balloon_wanted/Twitter
According to Korean news portal Naver, an official from SM Entertainment has confirmed that Joy is currently preparing a remake album and the exact release date will be announced soon.
She will be the second Red Velvet girl to drop some solo vocals since fellow member Wendy already released "Like Water" a few weeks back.
READ: Red Velvet's Wendy is ready for her solo debut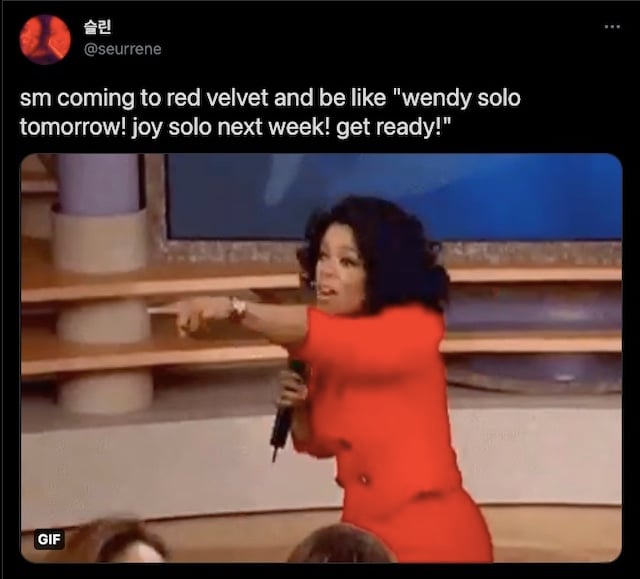 Photo credit: seurrene/Twitter
While ReVeluv is excited about the upcoming album, some users were hoping to hear an original song from their bias. There's nothing wrong with releasing a new take on an existing track, though. After all, Joy's cover of the 1996 Basis song, "Introduce Me a Good Person," became a smash hit.
ICYDK: Joy's rendition is part of the Hospital Playlist OST and has been popular with K-Drama fans since its release.
READ: 5 reasons why Hospital Playlist is a top-tier K-Drama
Regardless whether it's an album full of remakes or originals, we can all agree that Joy's vocals will bless the ears of all who listen to her pure tone.
With an upcoming solo album and a recent collaboration with fashion brand Tod's, what else is next for our beloved Joy?