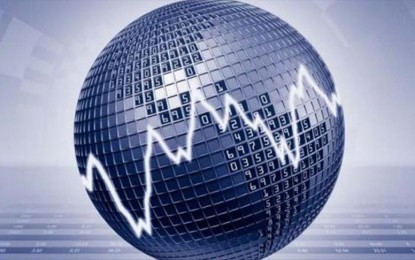 ISTANBUL – A positive trend is observed in global markets after investors shifted their focus from inflationary concerns to strong balance sheets, and uncertainty regarding monetary policy eased.
According to the data released on Wednesday in the US, the consumer price index (CPI) rose by 0.4 percent month-on-month and 5.4 percent year-on-year, its highest level in 13 years.
On the other hand, the minutes of the US Federal Reserve's (Fed) September meeting also signaled that the reduction in asset purchases could begin in November or December, and the reduction rate would be $15 billion per month, with $10 billion coming from treasury bonds and $5 billion from mortgage-backed assets.
Analysts opined that the minutes clarified the path to be followed in the process of reducing bond purchases, but added the Fed moved away from its temporary inflation discourse.
With these developments, the S&P 500 and Nasdaq indexes ended their three-day losing streak to finish in positive territory on Wednesday.
The dollar index declined 0.51 percent to 94.03, while the yield on 10-year US Treasury notes decreased 2.6 percent to 1.538 percent.
Precious metals were on the rise, with gold adding 1.9 percent to $1,793 per ounce and silver increasing 2.2 percent to $23.07.
Bitcoin, the world's largest cryptocurrency by market cap, also recovered to climb to positive territory with a gain of 2.9 percent to $57,000.
As company balance sheets for the third quarter of the year began to be released in the US, JPMorgan Chase's net profit increased by 24 percent, above expectations.
The statements of New York Fed President John Williams, Fed Richmond President Thomas Barkin, and Fed Atlanta President Raphael Bostic will be followed on Thursday and analysts predict that investors will focus on the messages to be given about interest rate hikes rather than reducing their bond purchases in the future.
The speeches of the US Federal Reserve and European Central Bank officials will be important in terms of the direction of the markets, on the data side, weekly money and bank statistics in Turkey, and the producer price index in the US will be monitored abroad.(Anadolu)