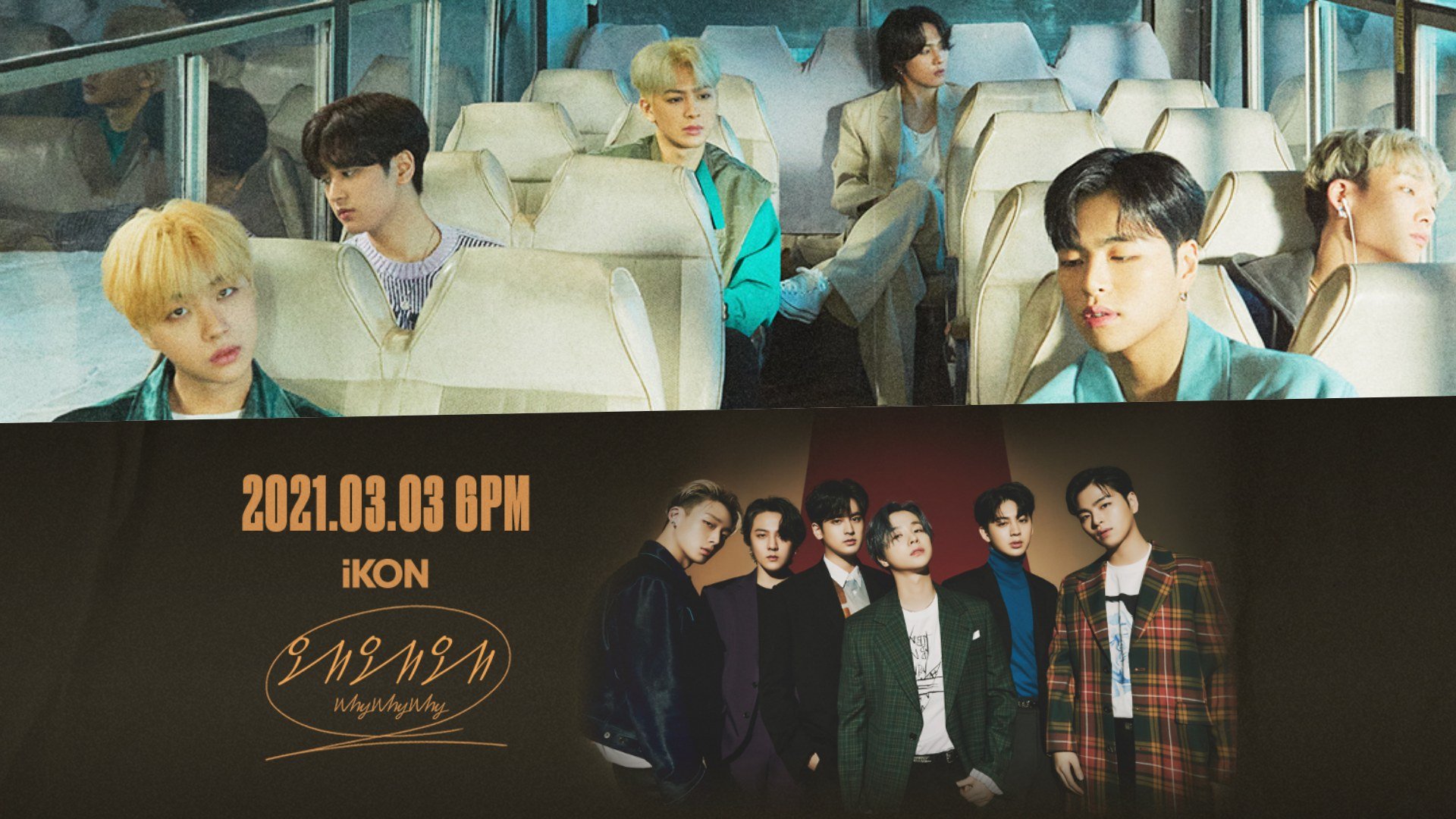 Photo credit: IKON Twitter page
iKONICs have been waiting with bated breath since receiving confirmed news of the band's return. Tomorrow is the day when iKON's digital single entitled "Why, Why, Why" will finally be released into the wild! In anticipation of this momentous occasion, the band has been dropping tons of special content such as this MV teaser.
Do you feel the hype reaching peak levels already? The boys also released a special comeback interview to tide over their beloved iKONICs.
In the video, the iKON members express their love and gratitude for the fans who have been patiently waiting for their return. Bobby muses, "iKONIC's love has been so consistent. There were times that we felt that we didn't meet their expectations but they still show us so much love."
DK agrees as he reminisces, "The memory of seeing iKONIC as I headed toward the stage with the doors opening is still so vivid. So many people made time to come see me. What did they see in me?"
The dancer also discusses the thought process behind their plans, "We knew that we had to make a comeback for all the fans that have been waiting for us. So we put a lot of thought into how we should present ourselves. How should we approach them so they feel fulfilled?"
When asked what they wanted to tell their fans, Bobby says, "I feel so happy meeting you guys. Thank you for waiting for us all this time and still loving us until this moment."
DK adds, "We'll now be the ones waiting for you guys."
iKON's single comes out tomorrow, March 3!