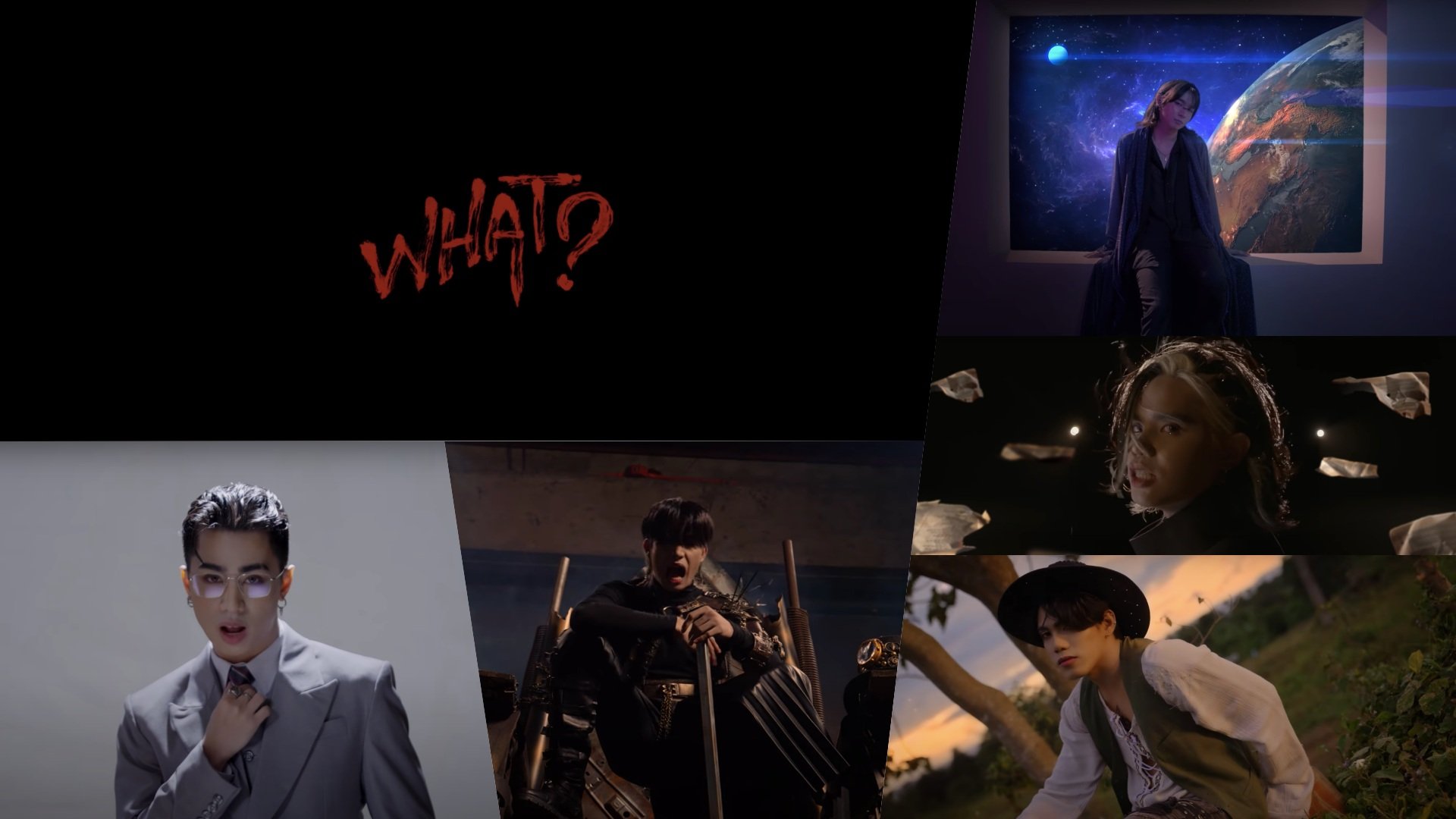 Photo credit: SB19 YouTube channel
What? A million views in less than 24 hours? SB19 lang talaga ang malakas! Although the virtual music launch was postponed due to quarantine-related reasons, nothing could stop the boys from achieving their goals and the MV was released as scheduled. The comeback is real, mga bes!

Photo credit: SB19 Twitter page
At sobrang deserve talaga ang recognition bilang high-production value ang music video nila. The boys return with an edgier and spicier sound, providing a sharp contrast with their former fluffy and sweet "Get in the Zone" image.
Photo credit: SB19 YouTube channel
Even as SB19 evolves, they still bring with them the Filipino culture that's been strongly associated with their identity from debut. Real talk: Pinoy pride hits differently whenever we hear the powerful call-to-action, "Iwawagayway ang watawat" repeatedly sung in unison throughout the video.
One of our best boys Pablo, credited as one of the songwriters and producers of their latest hit, wanted to share his thoughts behind the song. He reveals in a press statement, "[We're] not just here to play games or act cool. We love what we do, that's why we do it respectfully. 'What?' is about self-love and empowerment. Each of us has our own flag. We should be proud of it and raise it as much as we can."


Photo credit: SB19Journo and LeonaJade0521
And as fellow A'TIN have pointed out with amusement, we are always babad in our SB19 feels because we just want the best for our boys. (How can you welcome love into your life if you're not honest with your emotions?)
Our verdict: It was definitely worth the wait. We have been truly blessed with an MV that serves the post-apocalyptic bad boy, cottagecore boyfriend, intergalactic sorcerer, and corporate hottie aesthetic all in one neat little package. Phew! *Fans self*
If you want to see it for yourself and add to the view count then watch the "What?" MV below.
Congrats, mga A'TIN! This is also your win!