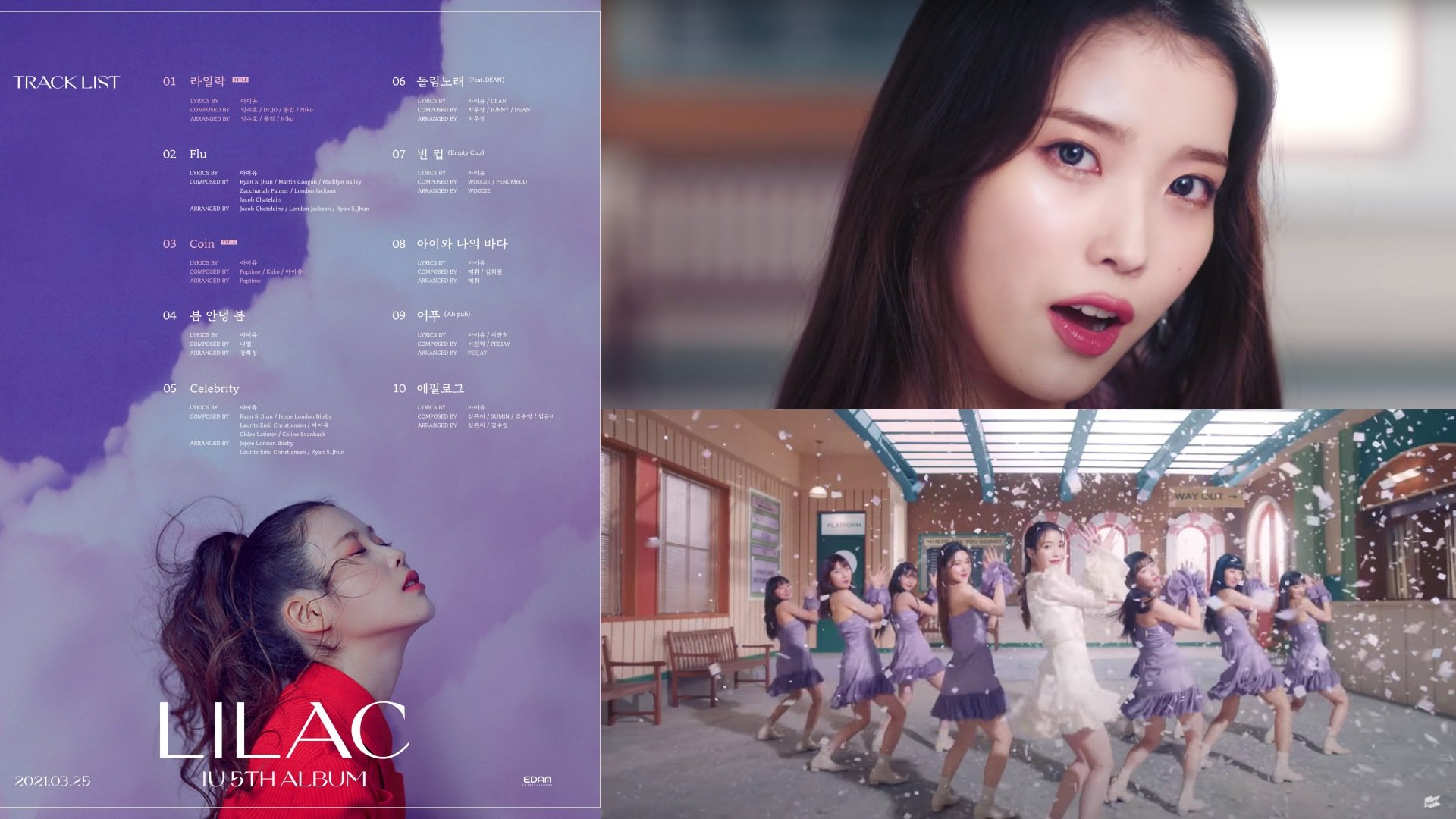 Photo credit: IU Twitter page and 1theK YouTube channel
On March 25, IU will release both the "Lilac" album and the title track sharing the same name. This is the singer's first full album in years so the hype train is running at full speed.
In an interview with W Korea, she reveals the idea behind the album concept, "In flower language, lilac means 'memories of youth' and this [album] expresses gratitude to those who were a part of my 20s." She continues, "I also wanted to create the perfect entertainment experience and made this album from that perspective."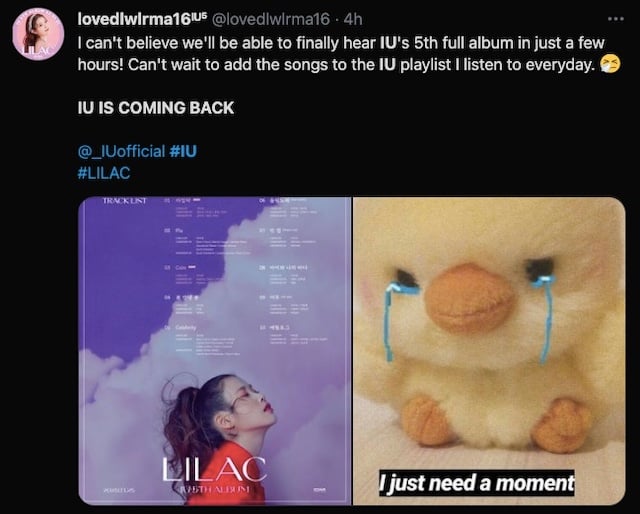 Photo credit: lovedlwlrma16 Twitter page
IU began her singing career at 16 years old so despite being in her late 20s, she's already earned enough experience to be considered a sunbae (veteran/senior) in the industry. As she approaches her 30s, the stans continue giving their love and support.
If you're curious about her upcoming album, watch the teaser below.
Are you excited to listen to IU's album?