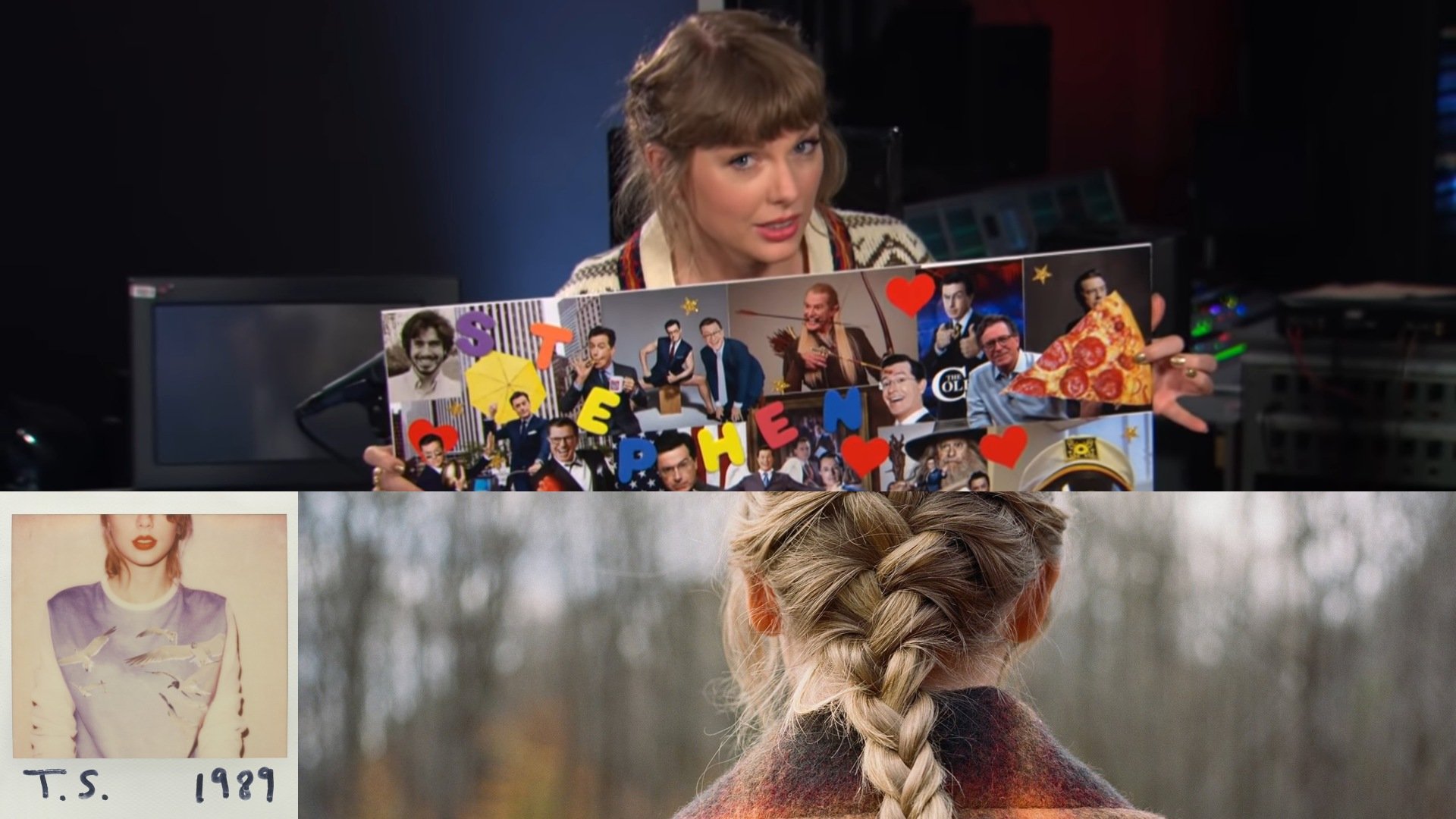 Photo credit: The Late Show with Stephen Colbert/YouTube, Taylor Swift/Twitter, Pinterest/website
Is 1989 Taylor's Version really "Out of the Woods" or is it just in our "Wildest Dreams?" Pero bakit nga ba trending ang #1989TaylorsVersion?
READ: How Taylor Swift's new "Love Story" became the first step to reclaiming her entire discography - TrueID
Swifties are speculating that the multi-Grammy Award winner, Taylor Swift, will announce the re-recorded 1989 album in her version soon. (Please sana true!)
The pop star released her first Taylor Swift Version entitled "Fearless," which made millions of fans emotional. The album includes six never-before-released tracks from the vault such as "You All Over Me," "Mr. Perfectly Fine," "We Were Happy," "That's When," "Don't You," and "Bye Bye Baby" increase the overall track count to 26.
Back in April, the singer appeared on The Late Show With Stephen Colbert in which she revealed a series of Easter eggs, pointing to 1989 being her next album set for a re-release. Of course, we're screaming, too!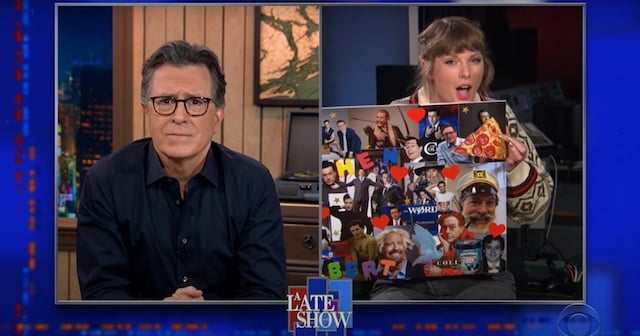 Photo credit: The Late Show with Stephen Colbert/YouTube
Taylor and Colbert then debated if Taylor's song "Hey Stephen" is about him. Taylor then shared her mood board for the song, which includes numerous photos of the comedian and, yep, a bunch of easter eggs!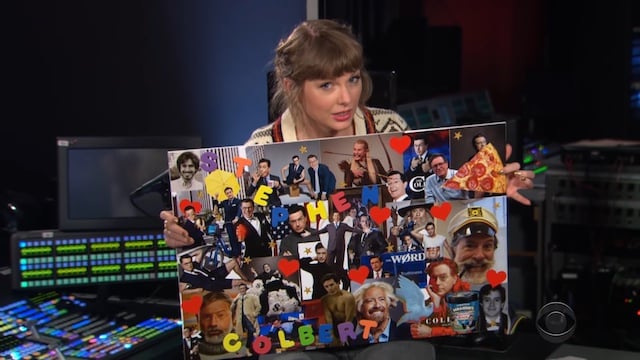 Photo credit: The Late Show with Stephen Colbert/YouTube
For starters, the top-left photo on the mood board appears to be a photograph of Colbert from 1989. There's also a seagull at the bottom-right corner, which happens to appear on the 1989 album cover. Finally, fans spotted eight hearts and nine stars on the board—8 and 9, get it?
Iba talaga ang mga Swifties! Sherlock Holmes lang ang peg!
But wait, there's more! During the conversation, Taylor also highlighted author Stephen King, especially his collection of short stories, Dark Visions, which was released when? 1989! Taylor also told Colbert to "shake it off" at the end of the interview.
The song "Wildest Dreams (Taylor's Version)" was also notably part of the animated film Spirit Untamed's soundtrack.
Many fans claim that Tay's fifth album, 1989, is her most successful pop crossover to date. With her Billboard hit songs "Blank Space," "Shake it Off," "Bad Blood," and "Style" (previously rumored that it was dedicated to her ex-jowa, Harry Styles).
Talk about a major throwback to some Gen Z childhood memories, right?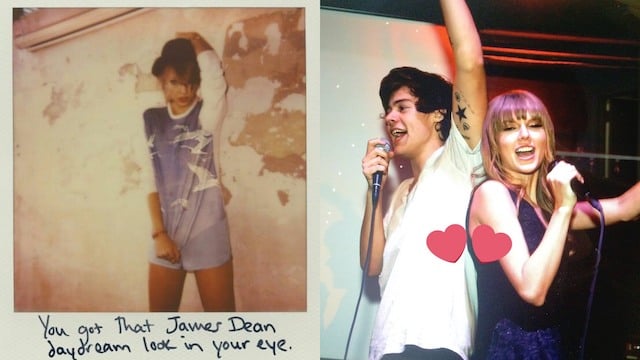 Photo credit: Pinterest/website, hsdaily/Twitter
The hit album was speculated to have been largely influenced by her romance with Harry and subsequent break-up after they dated from 2012 to 2013. Tay revealed that the songs "from the vault" will not just include her re-recordings but also collaborations with some of her favorite musicians. We know Harry and Taylor are still on good terms, so a surprise duet is not out of the question. Ano na, sizt? (It's time to manifest!)
Upon hearing this news, Swifties broke the Twitterverse using the tag #1989TaylorsVersion as they wait for the release of the album.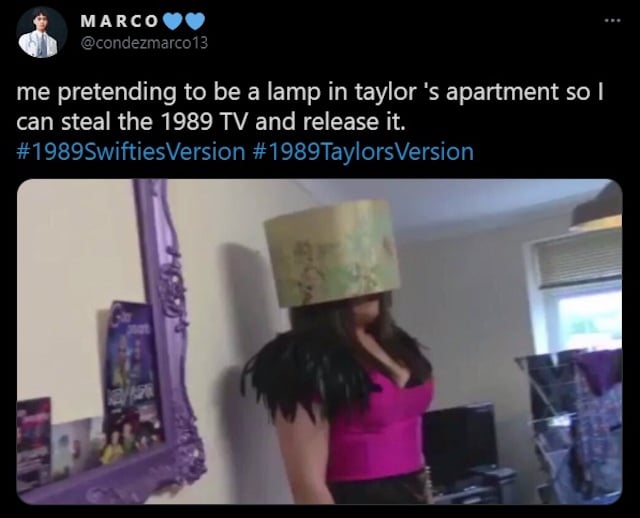 Photo credit: condezmarco13/Twitter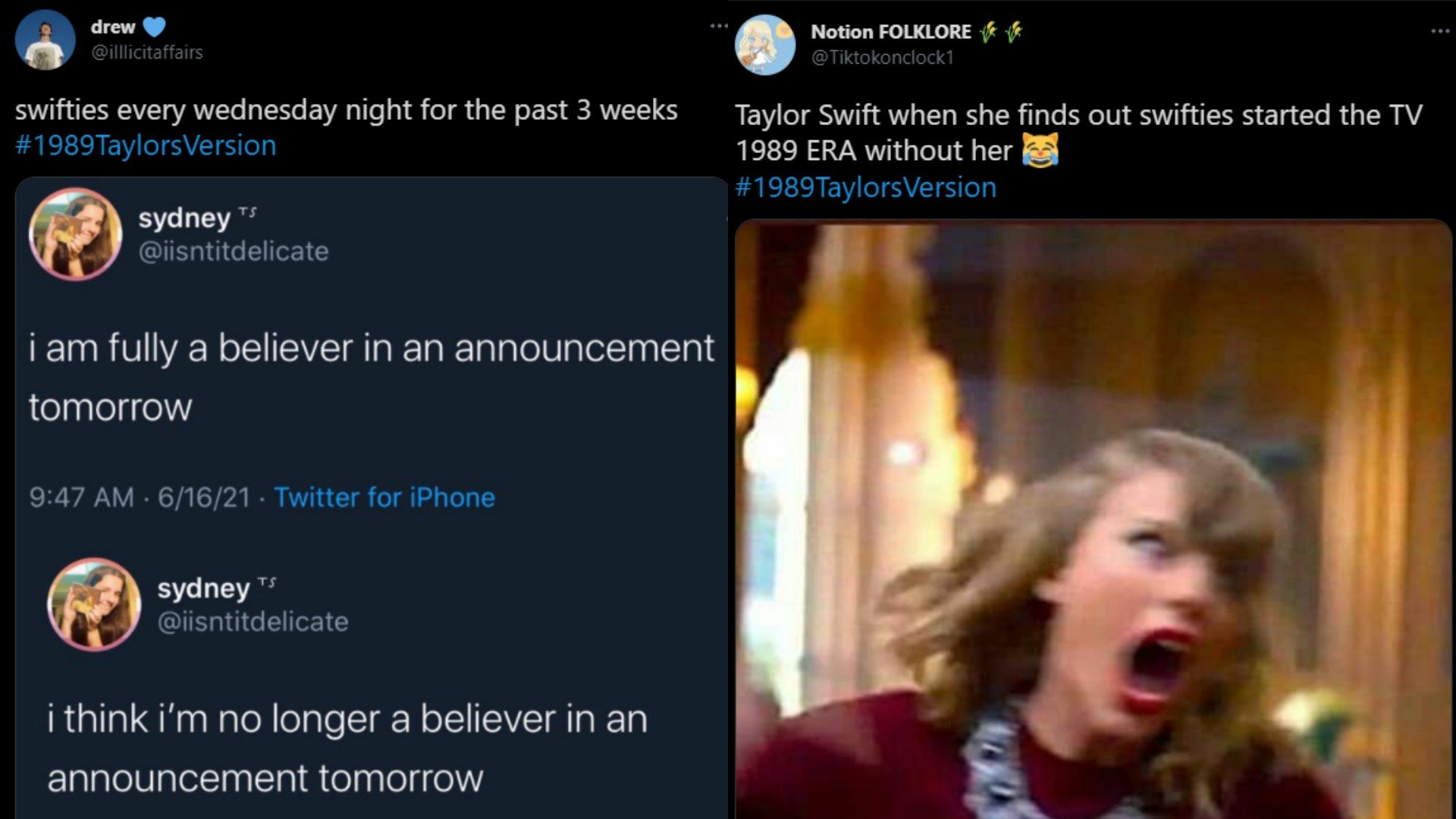 Photo credit: iIlIicitaffairs/Twitter, Tiktokonclock1/Twitter
Do you think that Tay probably saw the hashtag trending now?
Will Mr. Styles make a special appearance in the album?