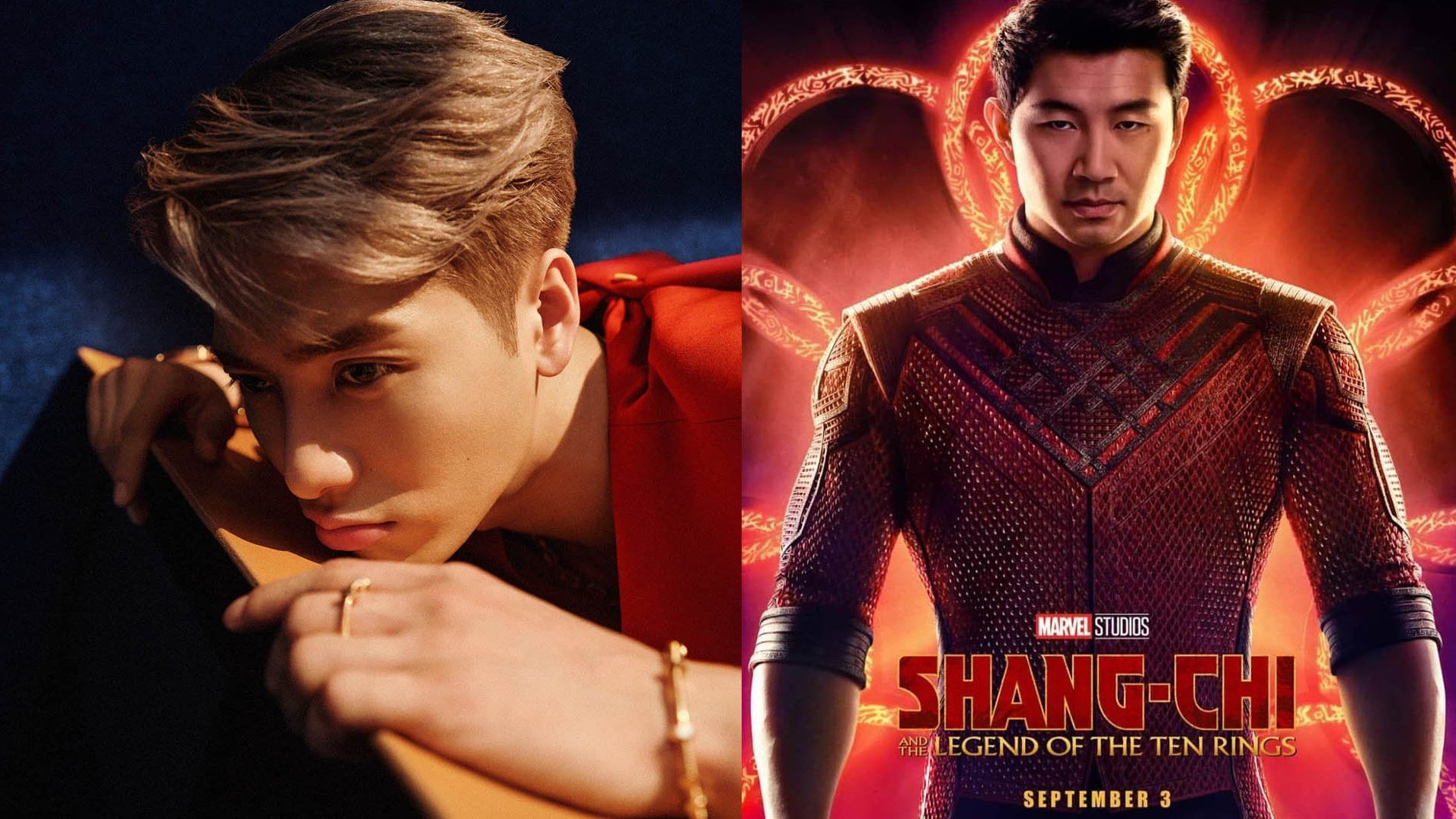 Photo credit: Jackson Wang/Twitter and Simu Liu/Facebook
Never underestimate the investigative skills of a K-Pop stan! While movie buffs and MCU fans celebrated the release of Marvel's Shang-Chi and the Legend of the Ten Rings, the Ahgase were getting excited for another reason.
Many fans believe (and they claim to have receipts) that K-POP boy band GOT7's Jackson Wang will have a song on the Shang-Chi original soundtrack.
Still skeptical? Let's break it down: On April 19, Jackson Wang's record label and management 88rising uploaded the Shang-Chi trailer on their Instagram page and tagged the singer in the post.
Photo credit: 88 rising/Instagram
Fans with a keen sense of hearing identified Jackson Wang's singing in the trailer. If confirmed, which is highly likely considering the evidence, this would strengthen the MCU's Asian representation both onscreen and behind the scenes. We already had our very own Shanti Dope in The Falcon and the Winter Soldier doing that as well.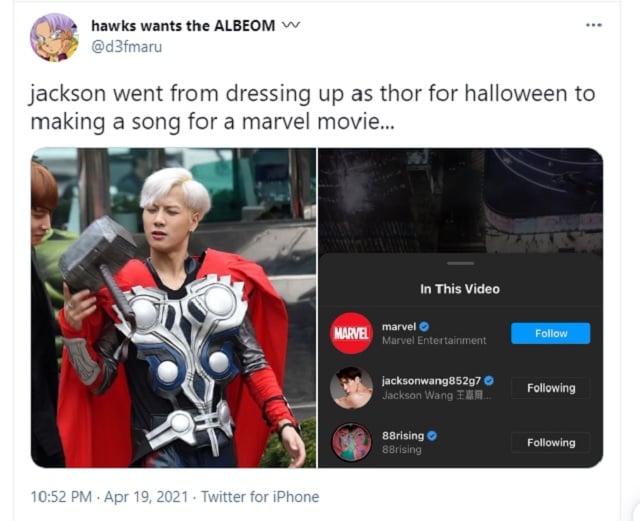 Photo credit: d3fmaru/Twitter
The GOT7 singer and rapper is certainly living the Marvel fanboy dream. Look how far he's come, from simply cosplaying Thor to creating bops for an MCU film!
Shang-Chi and The Legend of the Ten Rings is slated for a September release and will be Marvel's official return to the cinemas. Can you hear Jackson Wang's voice in the trailer below?