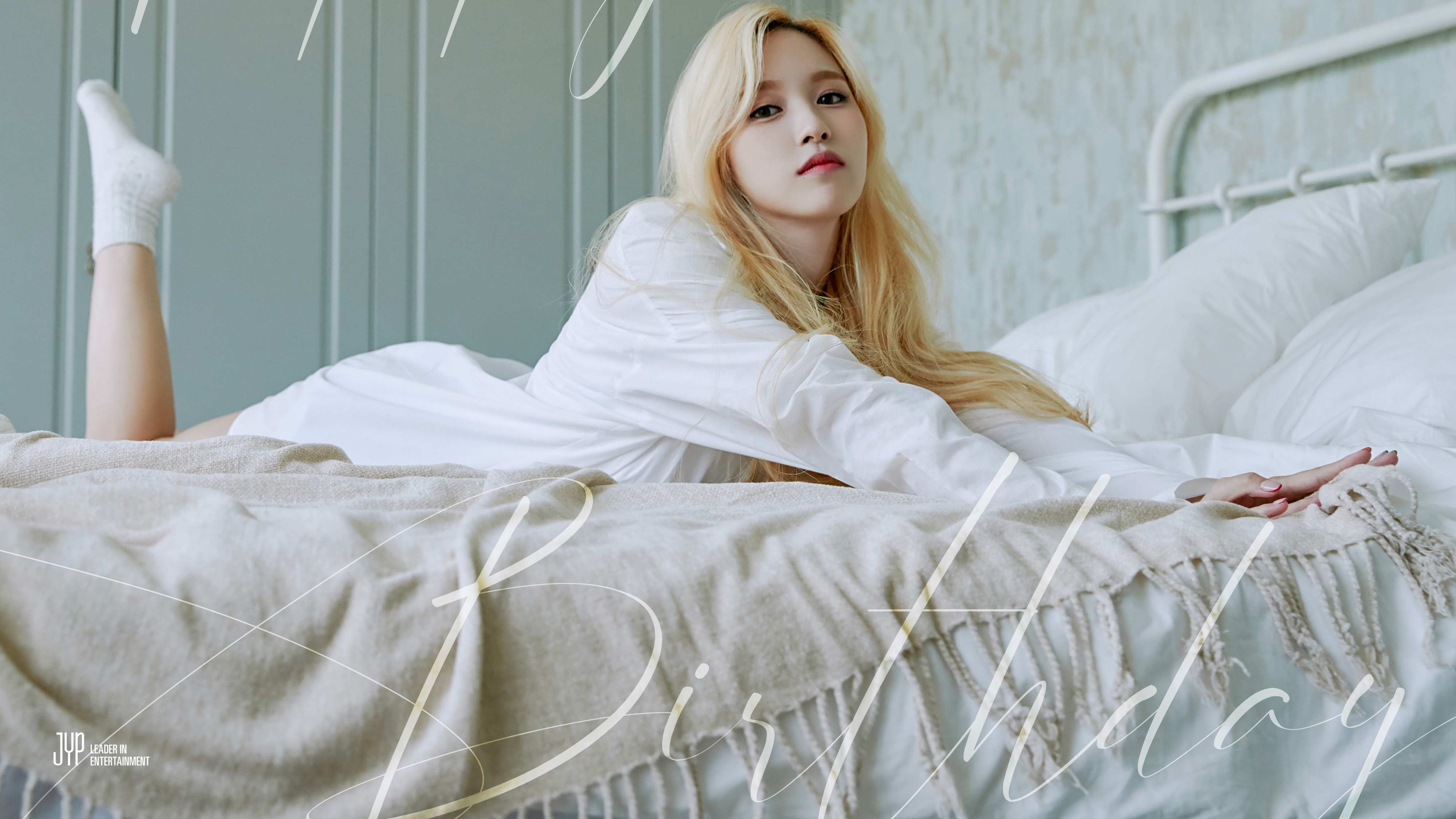 Photo credit: Super Junior Twitter page
Mina turns 24 years old today and the hashtag #BlackSwanMinaDay and #HappyMinaDay is all over the Twitter feed. ICYDK: Black Swan refers to the Japanese K-POP singer's dance background as a formally trained ballerina. To celebrate this special day, the Once group were posting their well-wishes and dedications for Minari.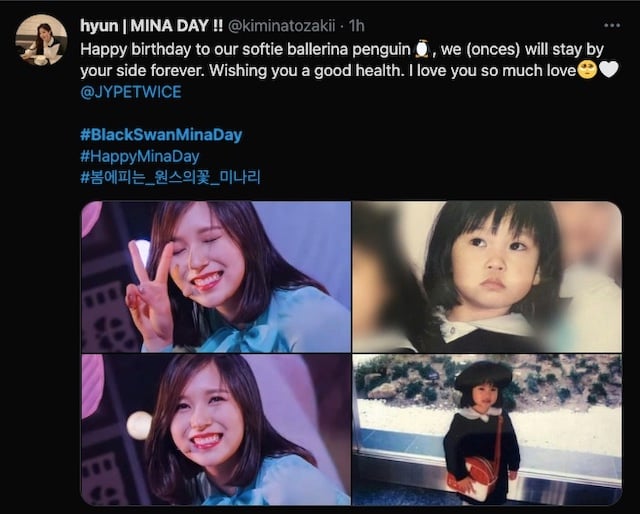 Photo credit: kiminatozakii Twitter page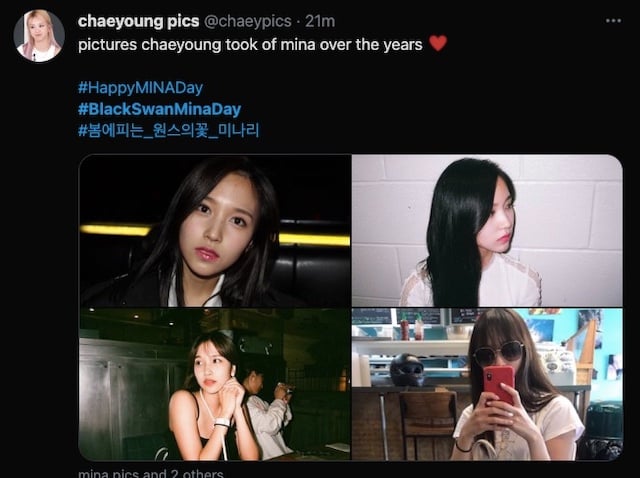 Photo credit: chaeypics Twitter page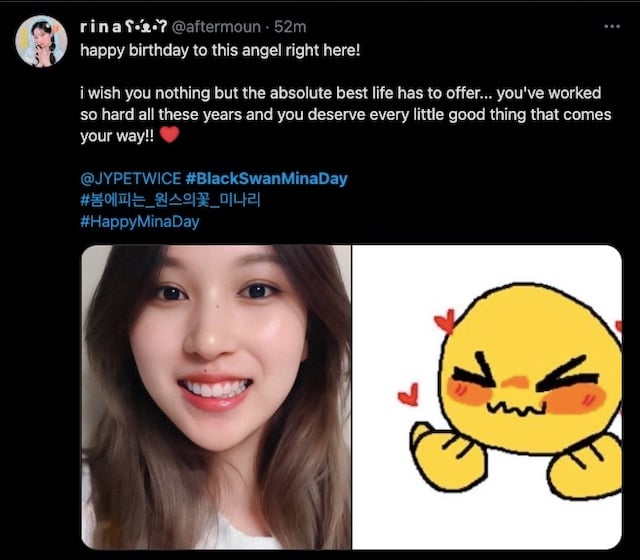 Photo credit: aftermoun Twitter page
If you want to take your fangirling/fanboying one step further then check out Mina's videos and support her adventures. In the first video below, Mina is given the role of a Secret Santa and works hard on knitting a handmade pouch. She gets really intense about crafting the strawberry design and cutely insists to the camera that, "These are not tomatoes. They are strawberries!"
Mina also does a "Let's Play" video of the open-world sandbox game Minecraft. (More like "MINAcraft," right?) Viewers pointed out that not only was Mina playing the game in Survival mode but she was also exploring the world sans armor. What a boss!
For K-POP stans who are stressing out at the moment, you may find Mina's ASMR video quite soothing as she plays with LEGO.
Happy birthday, Minguin! We hope to see more of your gummy smile in the future.