MANILA – The number of coronavirus cases continues to drop across all major island groups in the country, an infectious disease expert said Friday.
In a Facebook post, infectious diseases expert Dr. Edsel Salvaña, who is also a member of the Department of Health (DOH) Technical Advisory Group, said the rate of the drop is slowing down which is "typical" as the level of community transmission seeks a new baseline.
"With Delta being the dominant variant with an R0 of 5 to 8 compared to an R0 of 2 to 2.5 for the original SARS Cov-2 virus, the community baseline transmission will likely settle at a level that is 2 to 3 times that of the previous variants. The best way to get this lower is to vaccinate, vaccinate, vaccinate," Salvaña said.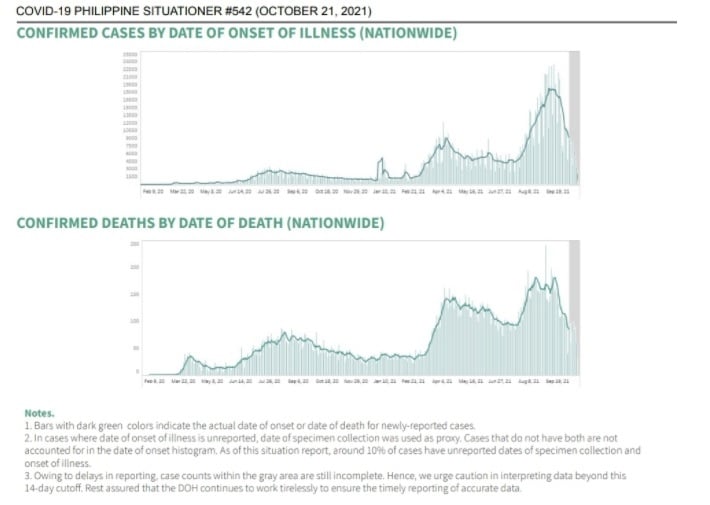 R0 or basic reproduction number is the average number of people who could be infected by one case.
Health experts said the best way to get R0 lower is to expand vaccination against Covid-19.
"Rt (reproductive number) will become less relevant once we reach the new setpoint of transmission, especially if the cases remain low. To illustrate, an Rt of 0.5 can mean a drop of cases from 10000 to 5000 in 5 days, but an increase in cases from 500 to 1000 in 5 days would give an Rt of 2," Salvaña said.
Rt determines the potential for epidemic spread at a specific time under the health control measures in place.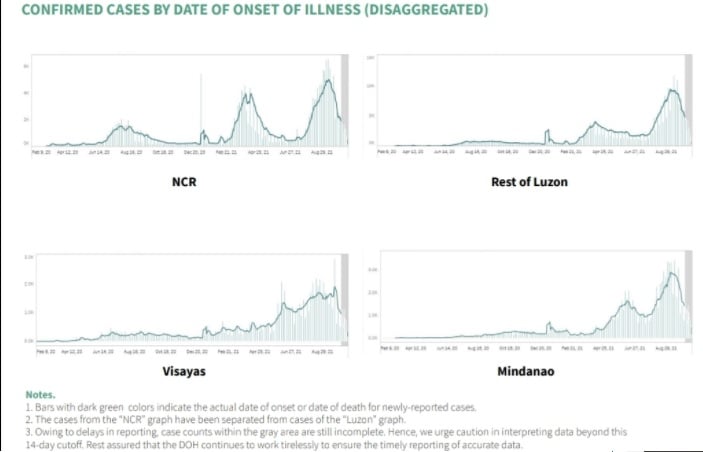 Salvaña said if the cases in the National Capital Region stay at around 600 per day, the Rt would be 1.0.
"If it maintains at that low level, it will mean we have reached a new setpoint. Beyond that, the only way to decrease further will be to vaccinate more while sticking to our MPHS (minimum public health standards)," he said.
Citing large increases in cases like in the United Kingdom due to the emerging threat of Delta plus, Salvaña said UK's deaths have remained at 200 per day in contrast to more than 1,500 deaths per day last January 2021 due to vaccination, which works against severe disease.
To respond appropriately to evolving challenges of Covid-19 as mobility in the country increases, he pointed out the important metrics to monitor are the number of severe cases, the number of people requiring hospitalization, healthcare utilization and capacity, and case fatality rate. (PNA)