No, you're not a circle.
And even if you were a circle, who said circles can't be glammed up and styled in a way that looks fashionable, timeless, classic, and edgy? (No pun intended!)
Styling outfits is a wonderful experience that allows one to channel their creativity, personality, and fashion which I strongly believe is for everybody — and I mean every body.
Casual Weekend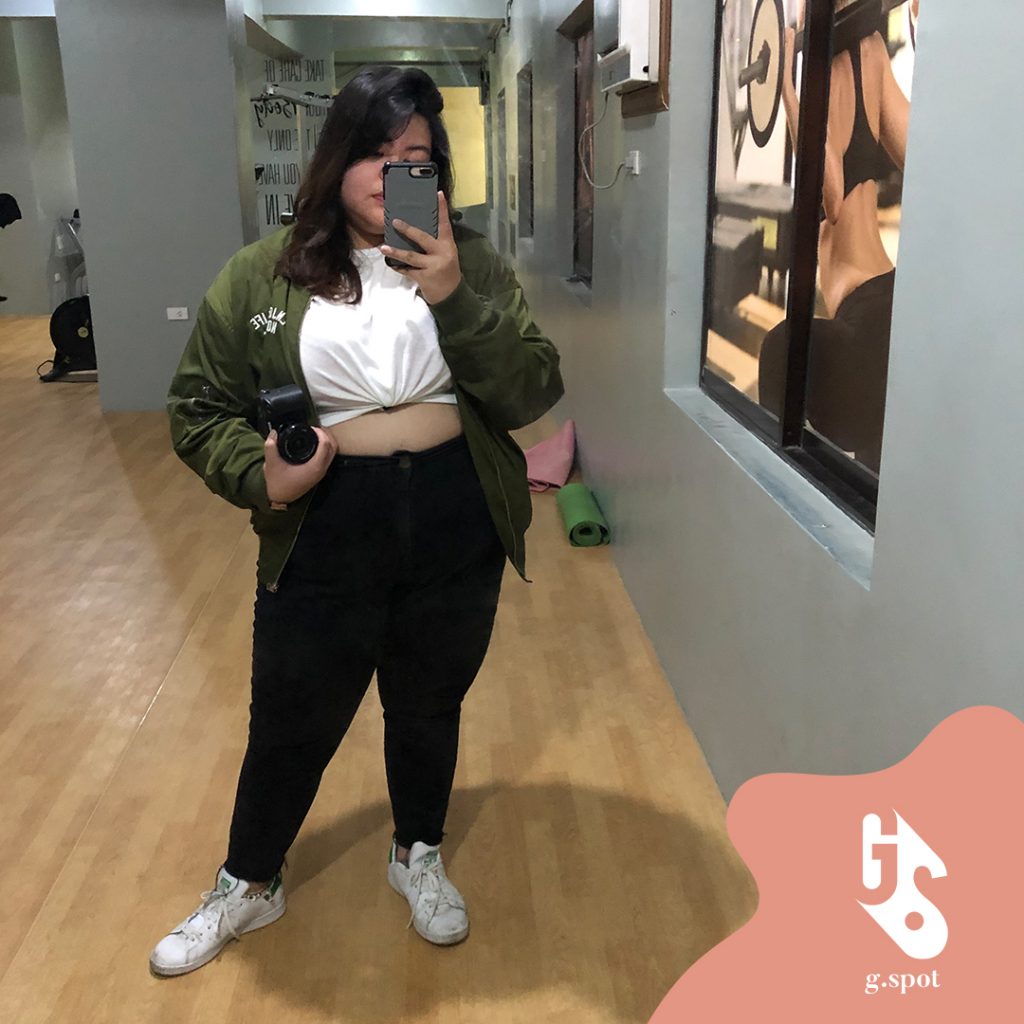 The weekends are meant for fun, wandering adventures. With that, your outfit should be comfortable yet playful.
A break from the daily business-casual OOTDs, high-waisted black denim pants paired with a crop top and a bomber jacket just screams, "modern retro-chic." The combination may be a little intimidating, but the pants accentuate your legs giving an illusion of longer legs. A crop top sounds crazy on plus-size women but once you feel the wind gently hug your midriff, there's no going back!
Picnic Chic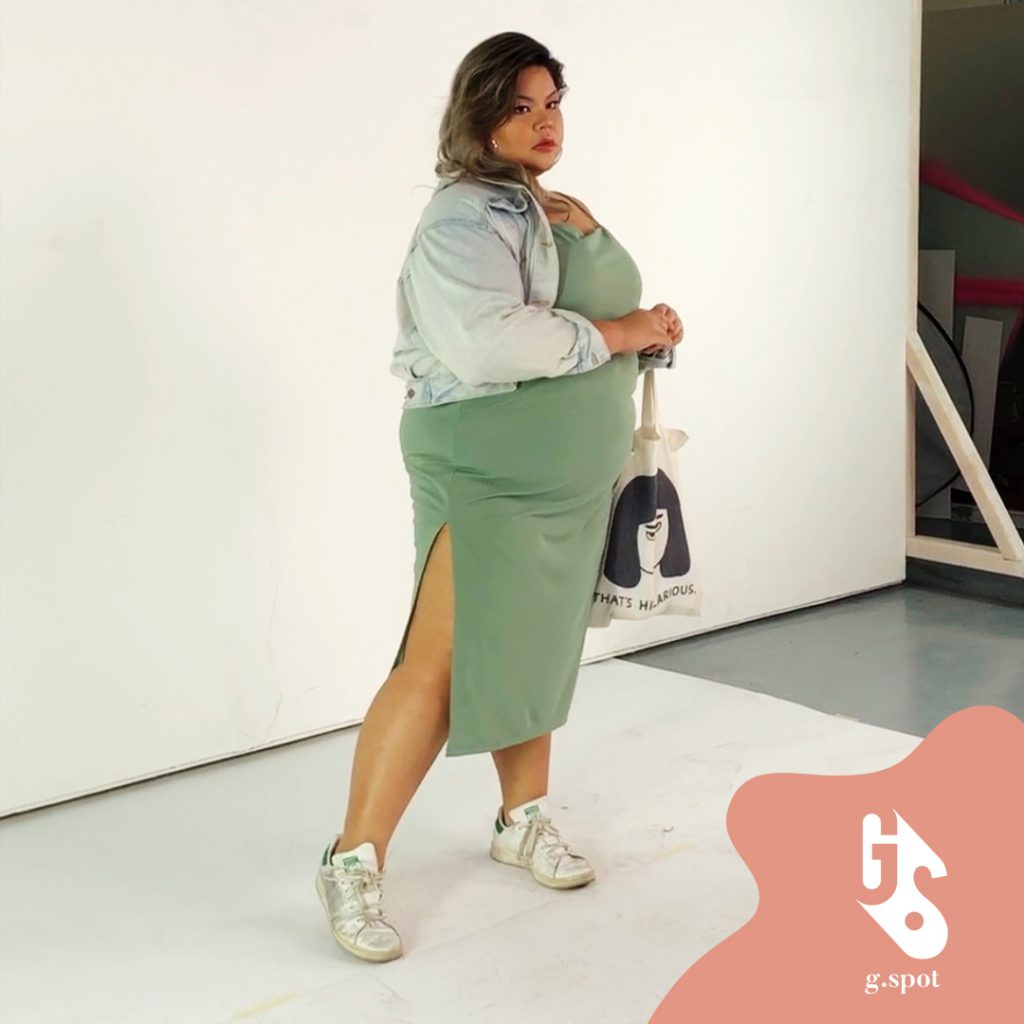 If you're like me who prioritizes comfort over style, then this look might just be for you.
Feminine yet edgy, cute but sexy, structured and comfortable. A bodycon is perfect for those days when you want to show off those bomb-ass curves. Pairing it with heels may give you a longer and more voluptuous silhouette, but pairing it with white sneakers will never be not right! Wear it with or without a denim jacket but always keep in mind that you're hot, you're not a snacc but a whole damn meal! (Thank you, Lizzo!)
More on g.spot PH:
Girl Boss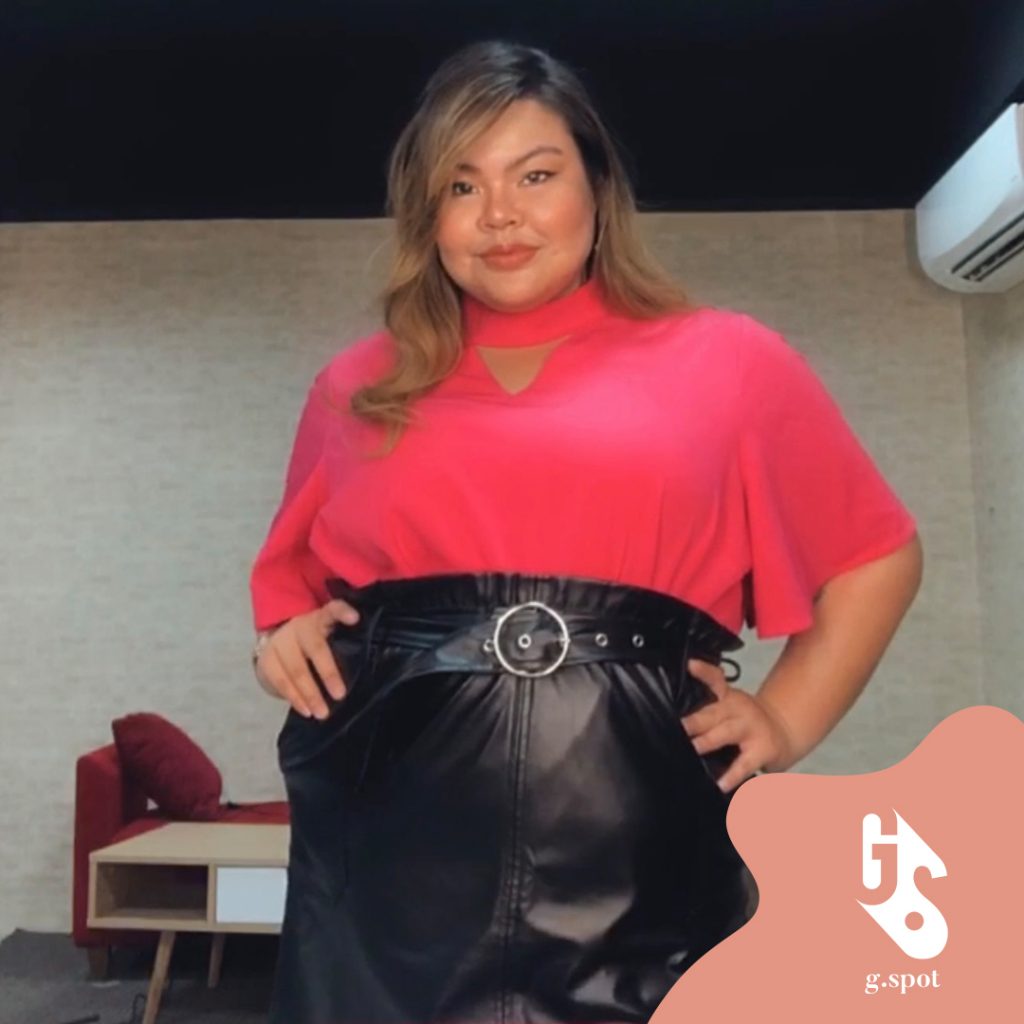 The blueprint for this vibe is Lucy Liu's outfit in the ever-iconic Charlie's Angels where she was wearing a body-hugging leather outfit.
Now think about her energy: Overflowing. Empowering. Magnetizing.
Those are the three energies you want to hold and relay when wearing your Girl Boss outfit.
Whether you wear a monochrome outfit ala Steve Jobs, a bright-colored pantsuit, or the sensual yet feisty leather, don't ever be afraid to switch it up!
One rule that I follow when wearing leather skirts, you want to make sure that your top matches the "vibe" of your skirt. Since mine's a little formal, I try to pair it with a gorgeous tita-esque blouse. If the leather skirt has a fun, youthful vibe to it, then I pair it with a cropped top or tone it down with a basic monochrome blouse.
Dinner Party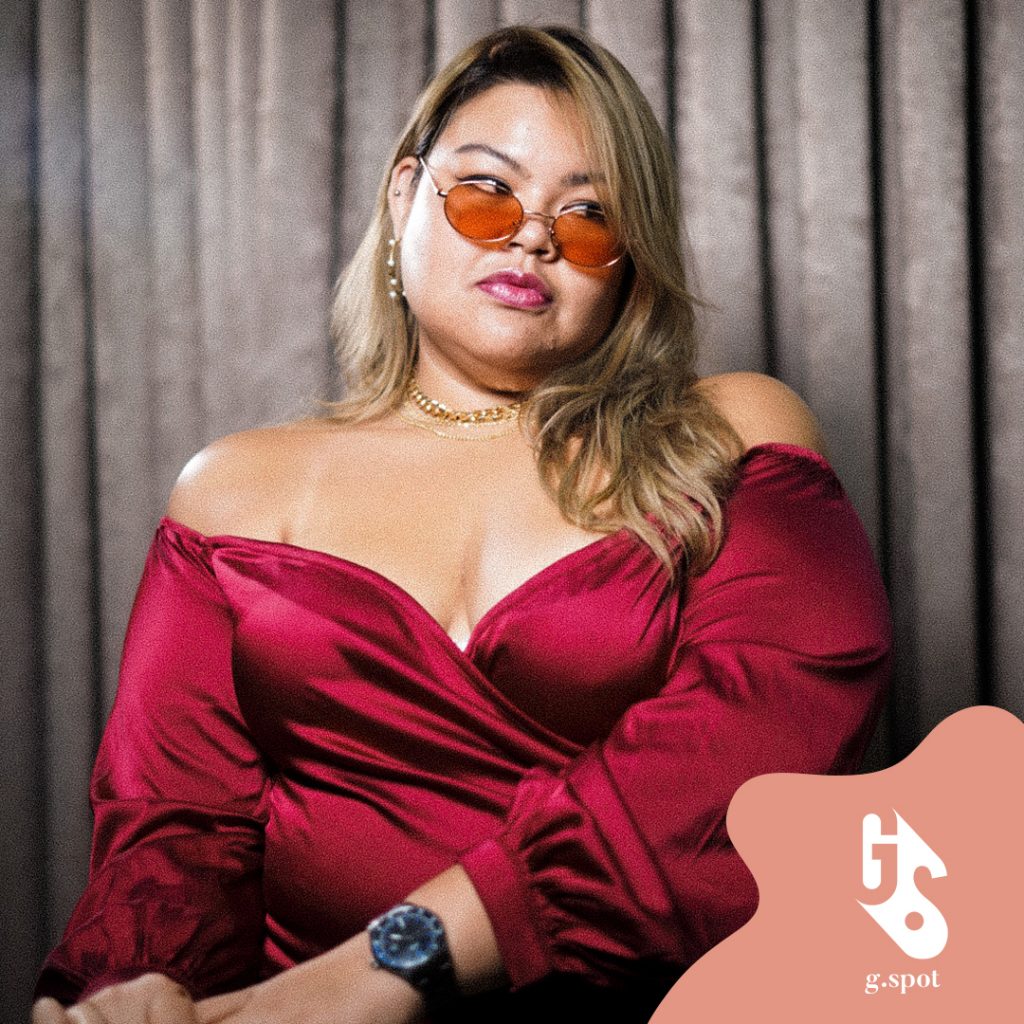 Honey, it's time to bring out the big guns and dazzle everyone with that God-given beauty!
Being blessed with curves that make an hourglass shy away from existing, there's no reason not to flaunt it with a sultry little red dress.
Two friendly tips:
Make sure you wear a bra that properly fits you.

Wearing a bra that suits you perfectly makes ALL THE DIFFERENCE. It aids in accentuating your curves and keeps you from slouching.
You can do without shapewear.

I'm not saying it's bad and I'm not advising you against it. If you want a "leaner" look, shapewear can be your best friend. I used one and I love it. However, if you prefer to be more comfortable and you just want to live in the moment, then you do you, hunn.
More on g.spot PH:
Beach Getaway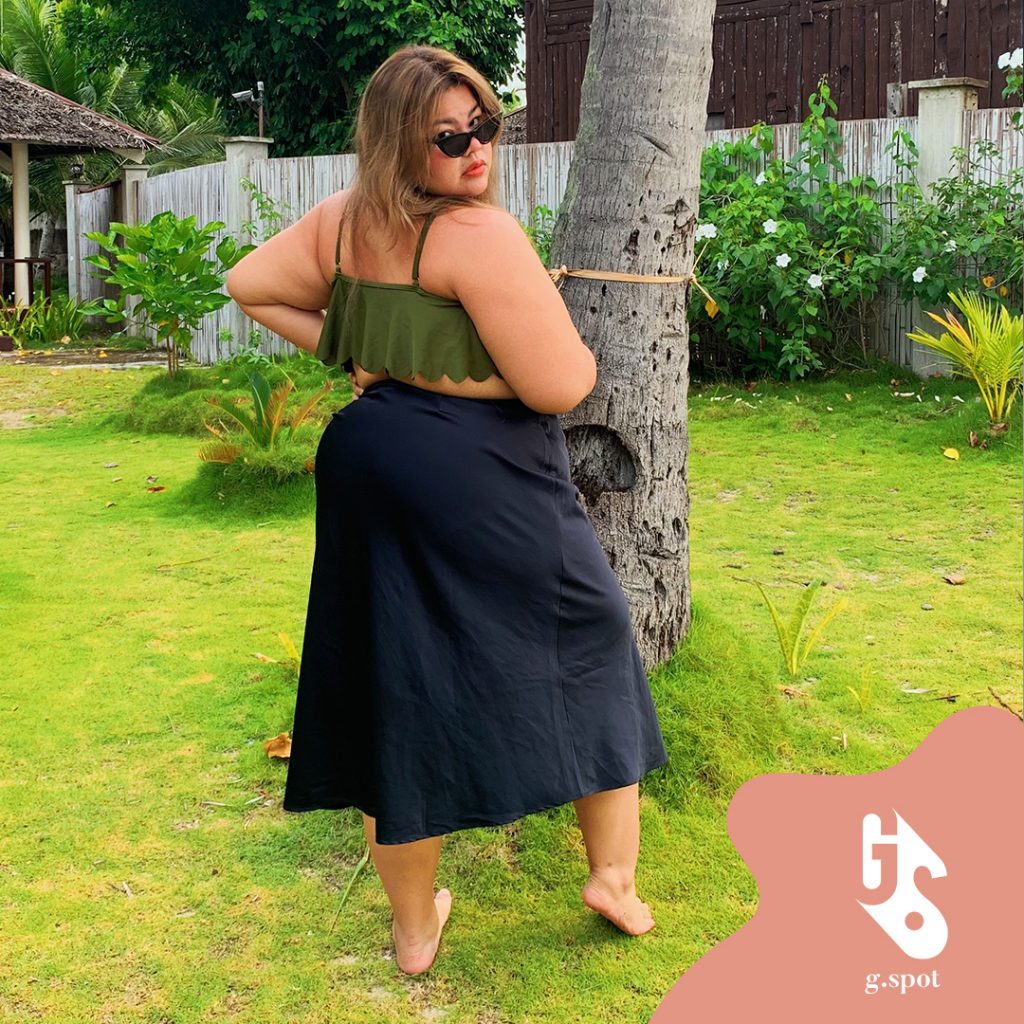 What do you mean plus-sized women can wear bikinis?! YES! Any Body Is A Beach Body!
Forget about those lame 80s-90s "jokes" about fat people looking like whales at the beach. Sweetie, whales are an important part of the ecosystem and if they get angry at human beings, they swallow them up… Do you get where I'm going with this? Just kidding!
Like cropped tops, bikinis sound like a crazy idea but once you find the perfect gorgeous pair, I swear you're never gonna wanna get out of it!
Since I'm not entirely comfortable showing off my entire stomach, I prefer wearing bikinis that have high-waisted bikini bottoms. A one-piece swimwear is still cute.
While grabbing a cold cone of ice cream, you can pair your bikini top with a skirt-styled sarong, a flowy skirt, or even summer shorts.
At the end of the day, it's all about owning your confidence, self-love, and body positivity because the truth is, finding your sense of style is more than just discovering what suits you. It's an excruciating journey that includes going out of your comfort zone and pushing yourself to give in to that pleasure of wearing clothes that makes you feel happy, alive, and authentically you.