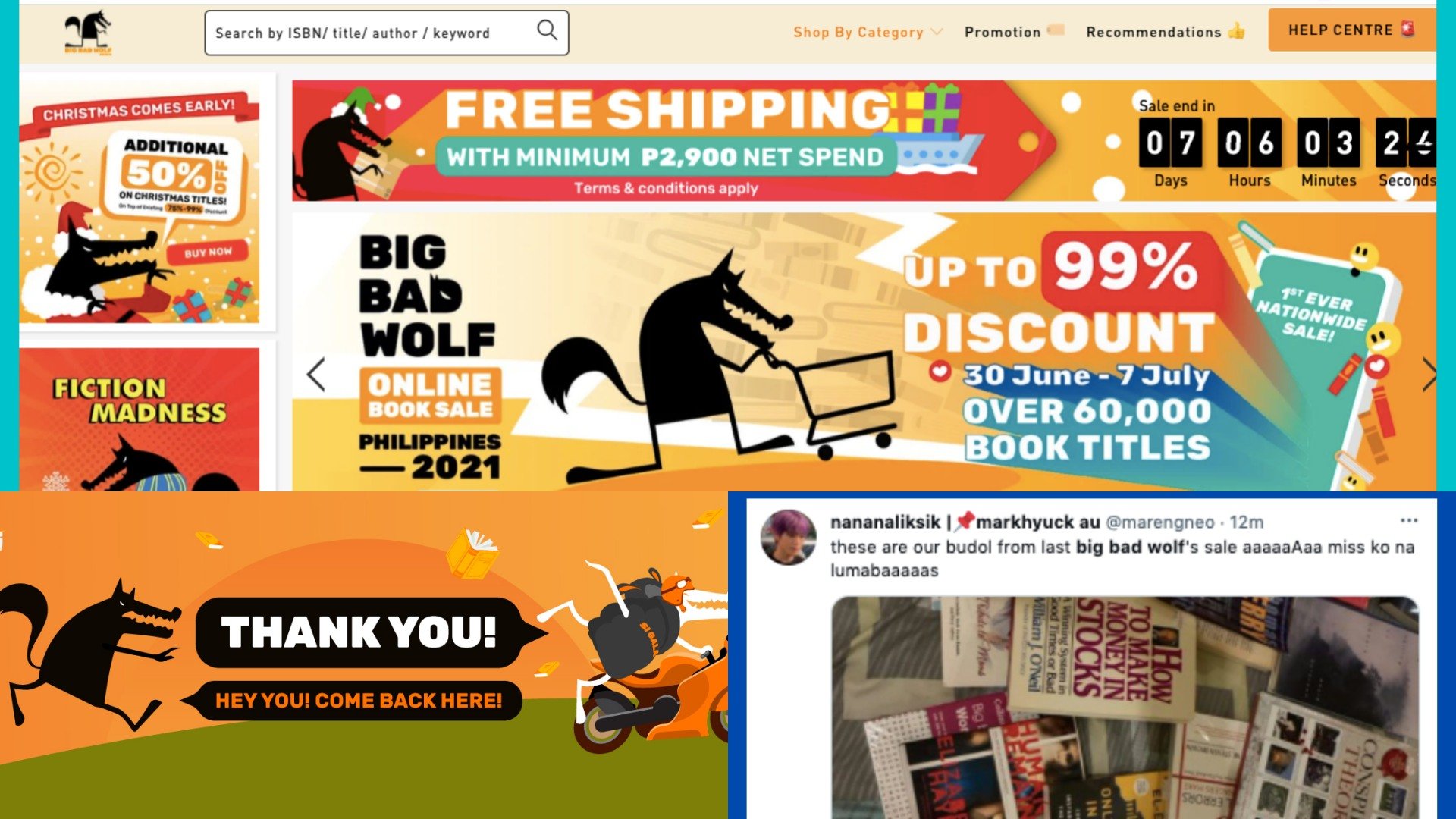 Photo credit: Big Bad Wolf Online Book Sale/Website/Twitter
During the pandemic, many of us have turned to books for comfort and dusted off piles of novels, self-help books, and non-fiction paperbacks. Ask any bookworm which pre-lockdown activities they miss and it would most likely include going to book events like the popular Big Bad Wolf Book Sale.
Good thing that the book buffet is now available online. From June 30 until July 7, 2021, the Big Bad Wolf Online Book Sale Philippines 2021 is open virtually, showcasing 60,000 book titles for book enthusiasts to purchase at discounted prices.
If you're new to Big Bad Wolf, the sale event is known to offer discounts of up to 99% off the recommended retail price and a host of other promotions.
Most netizens welcome its new home but some still prefer the old-school way of book hunting.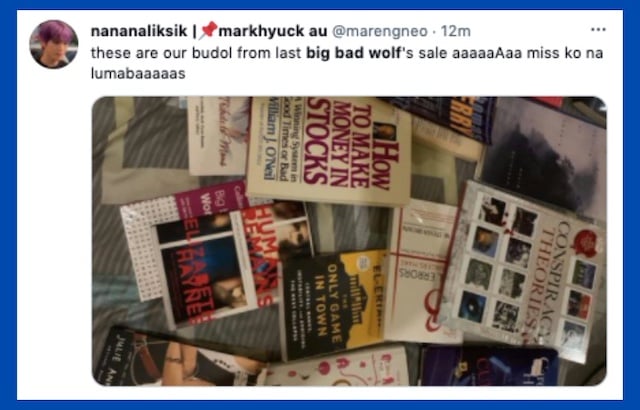 Photo credit: marengneo/Twitter
Since the event has gone digital, bookworms have to register at the official website. After that, you can begin the hunt and browse for books by genre or search by keyword(s), title, author, or ISBN. Shoppers can also add their favorite selections to either the wish list or shopping cart, and check out by paying via several payment options.
More than just a sale, Big Bad Wolf Books is also a global reading advocacy program. This year, the event partnered with the Intellectual Property Office of the Philippines to underscore the importance of creativity and copyright. So if you need another book to add to your growing collection of unread titles, you have seven days to take advantage of the book sale! (Because let's face it, you probably haven't read everything you bought during the last BBW. But hey, at least they would look great in the background of your next online call.)
What are your budol book buys?