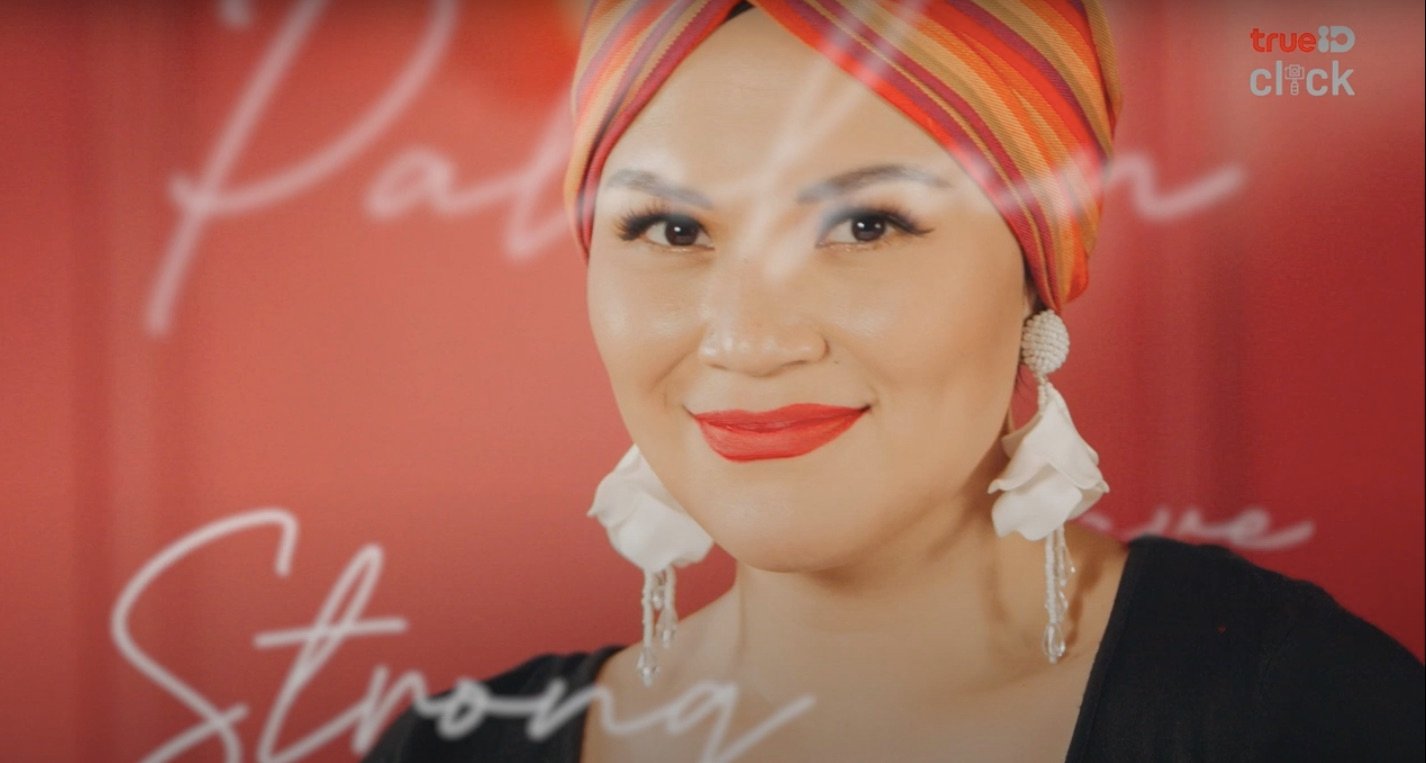 "It's about taking those little steps of courage. Hindi naman parati siyang grand gestures eh. It's about you taking steps to fulfill your dreams."
One of the archetypes that we have in literature, movies and other aspects of our culture is the Maria Clara. Feminine, demure, and softspoken, this character has long been the standard of how a Filipina should behave. Abby Asistio, a host, singer, advocate, and now a content creator, seeks to redefine this longstanding label for Pinays in 2020 with Maria Clara Rising.
Abby nabbed one of the coveted five spots as TrueID Click's pitch competition winner during the Baicon Infest last October 2020. She charmed the judges and impressed them with her mission to feature the empowering and inspiring Filipinas of today. She recently released her pilot episode, featuring actress and entrepreneur Kris Bernal, on the TrueID Facebook page.
Maria Clara Rising's Pilot Episode


We got to know more about Abby during the TrueID Click Hangout hosted by TrueID Philippines' Marketing Manager, Ellaine Cruz. Abby passionately discussed what it truly means to be a modern Maria Clara. Peep at some of our favorite inspirational takeaways from our quick Click session:
On the qualities that make Maria Clara who she is now...
Abby says that being the modern Maria Clara is about embracing who we are and being unashamed about that regardless of what other people think.
On her process of choosing her guests for Maria Clara Rising...
When she first started conceptualizing, it was a general feature on empowering women. But with the help of her wonderful team, the ideas came together for the series. They decided that a certain aspect of Maria Clara will be highlighted in each episode. Abby wanted Maria Clara Rising to celebrate the different facets of being a woman.
On what Maria Clara's reaction would be if she travels to the present day...
"(laughs) Feeling ko maska-skandalo siya!" Abby further explains that the old Maria Clara is very conservative, demure, and possesses values that we still carry to this day. But there are different ways of defining ourselves as a Filipina. She believes that we still have our own beliefs and convictions that we should stand for.
On the misconceptions about the OG Maria Clara...
Abby bemoans the fact that Maria Clara became synonymous to ultra conservatism. "...it doesn't mean that I'm not modest just because I show a little bit of skin. I guess for me it's about self-awareness and knowing what [we] want, what [we] deserve and what [we] are not willing to settle for."
On the modern Crisostomo Ibarra...
Abby thinks that Pinays can also be a Crisostomo Ibarra. Just like Ibarra, women have the innate desire to save the world and fight for what's right. As she puts it, "We all have our masculine and feminine sides, and it's all about balancing that as well."
You can watch the rest of Abby's interview here.