Feeling the Christmas rush with your holiday shopping? Here are some of the best stocking stuffers to give and to get this holiday season if you've checked your list and realized you forgot someone. Everything here is proudly local, and easily available in Cebu.
Shampoo Bars and Sustainable Buys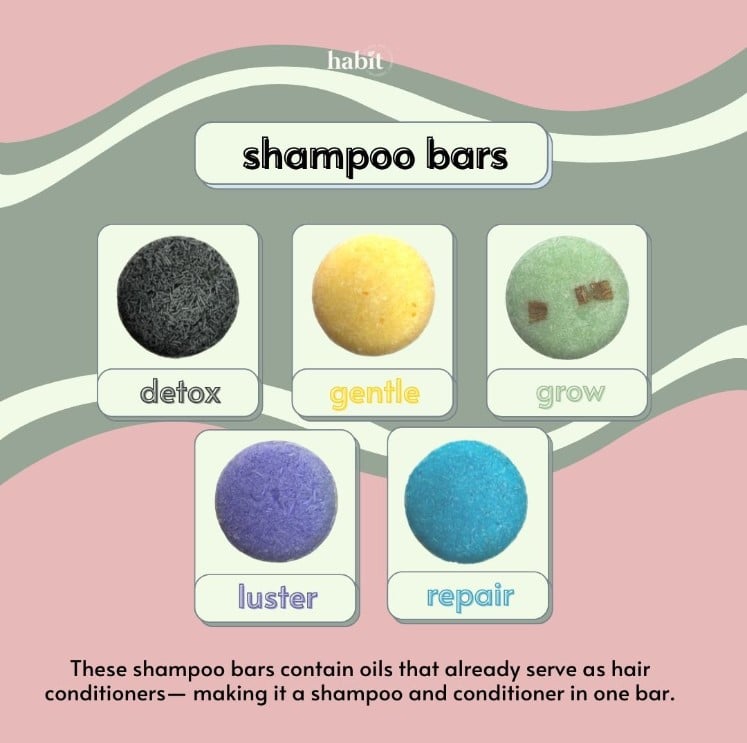 Continue to take every opportunity to reduce plastic waste by using solid shampoos, conditioners, and soaps in plastic-free packaging. These shampoo bars by Habit Cebu are equivalent to two or three bottles of their liquid counterparts. Beauty bars are also great for traveling since you don't have to worry about 100ml restrictions or bottles bursting all over your packed clothes. Habit also offers other useful options to replace disposable items. Check out their menstrual cups, bamboo toothbrushes, and reusable straws.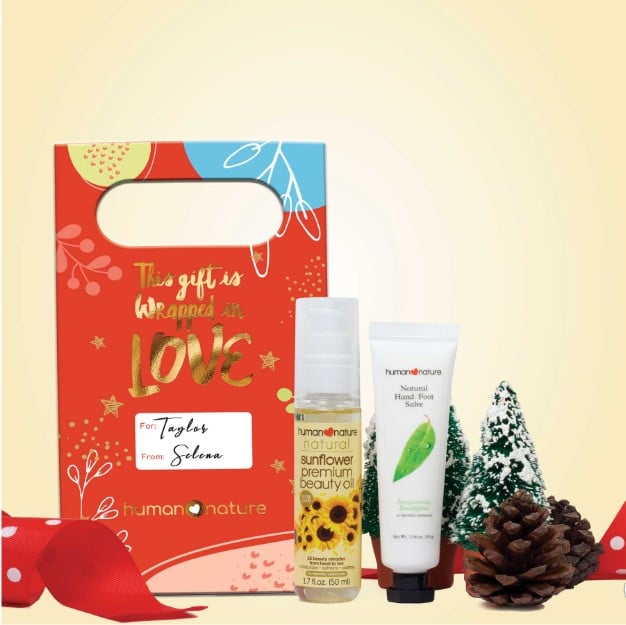 How many times have we bought a gift, but had nothing to put it in? When we have no time to wrap gifts or even buy a paper bag, it's such a Godsend to purchase something that's ready for gifting. Human Nature's holiday sets start at only Php 155 and include a sturdy gift bag. Shop via their website, Lazada, Shopee, or—if you need it ASAP—visit or order from the Human Nature branch in A.S. Fortuna across Oakridge Business Park.
Healthy Hair for the Holidays
With so much blow drying, curling, and heat styling for all those Christmas parties, it's important to keep up with hair care to prevent, or at least lessen the damage. Salon visits may be impossible with socials on top of year-end deadlines at work. Any beauty lover will love these Milbon Moisture products that are easy to use at home and effective on all hair types.
The Replenishing Shampoo and Replenishing Treatment deliver immediate results; use them together and see how much softer and smoother your strands become. The Weightless Replenishing Mist is something of a miracle worker for reducing frizz and making hair shinier and bouncier. Milbon products and services are available in Colors and Peach Salon in Central Bloc or GPH Central.
Scented Soy Candles
Any beauty routine is made more luxurious with some aromatherapy. Stop and smell the sandalwood while meditating for a few minutes a day, or to relish the few minutes you have for your skincare routine. Wick Wonders candles are hand poured with love in Cebu. Despite the impressive scent throw and even burn, their items are pleasantly affordable. The candles in candy jars are beautiful as gifts (for others or, you know, for yourself) and can still be used long after the wax burns out.