Trick or Drink! 
Picture this: Alcohol enthusiasts go out Trick-or-Drinking—knocking on doors asking for drinks! Now that would be a Halloween to remember
Anyway, putting that peculiar idea on the side — for now 😜 — the spooky season is the perfect time to unleash the mad scientists within us. Channel your inner Victor Frankenstein by creating monster cocktails to make this Halloween spooky yet chillingly good.
We scoured the web for these six Halloween-inspired cocktails you can make at home, and the soundtrack to go with them.
Jekyll & Gin Glowing Cocktails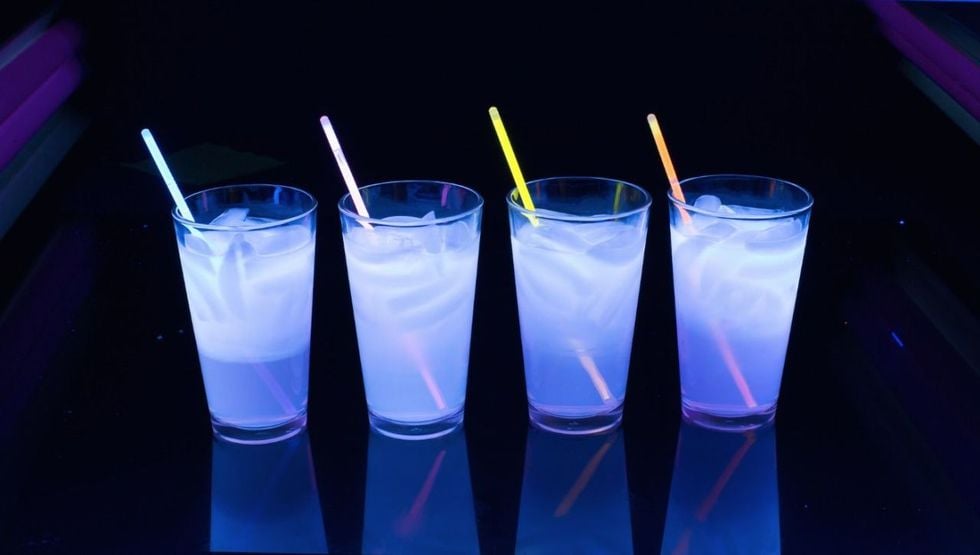 A fitting cocktail to serve this Halloween season for a white glow under a black light. Perfect for serving in a dark room to match the eeriness of the night. Boo!
What You Need:
3 oz. gin
½ oz. lemon juice
1 tsp. grenadine
tonic water
glow stick
Instructions: Mix the gin, lemon juice, and grenadine in a cocktail shaker; pour into a large glass filled with ice. Top with tonic water, then garnish with a glow stick for extra Halloween vibes.
Soundtrack: This drink makes me think of The Weeknd's "Blinding Lights" song: "Ooh, I'm blinded by the drinks!"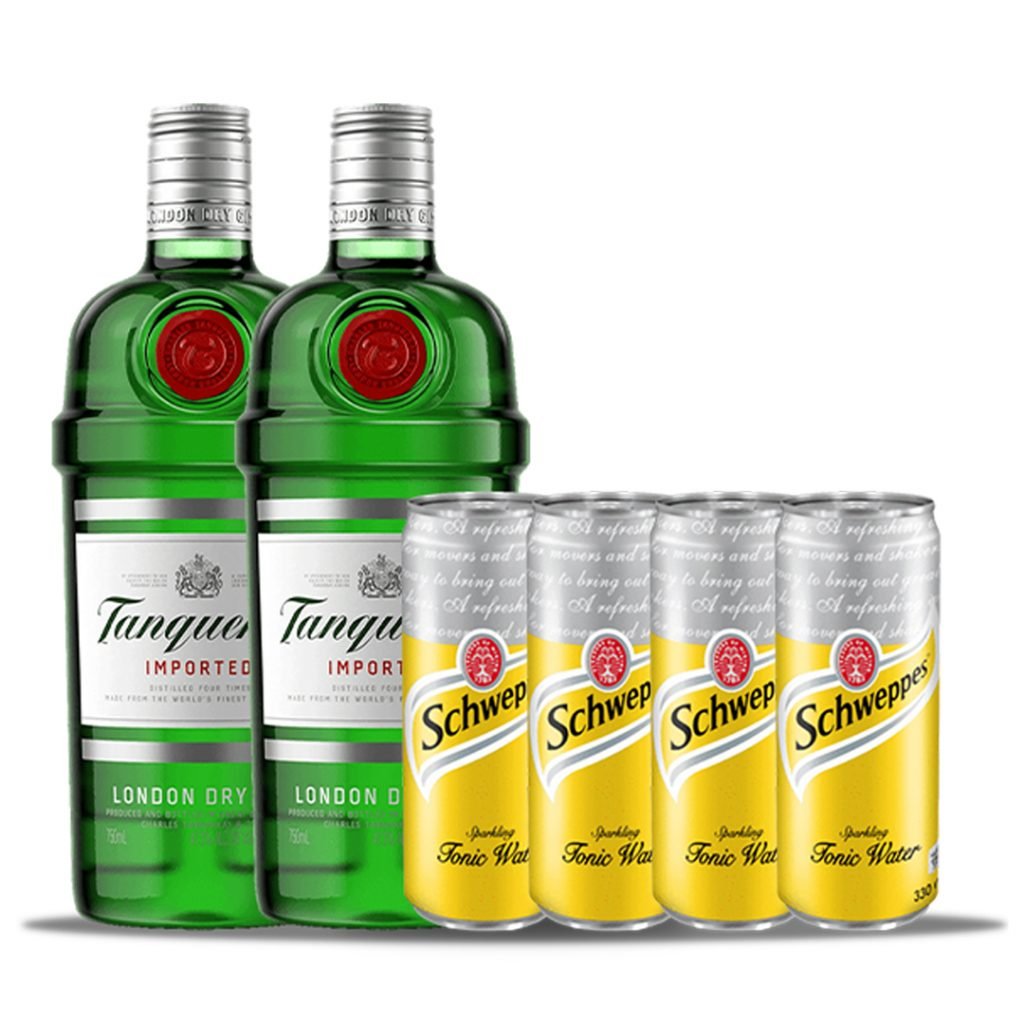 Black Magic Margaritas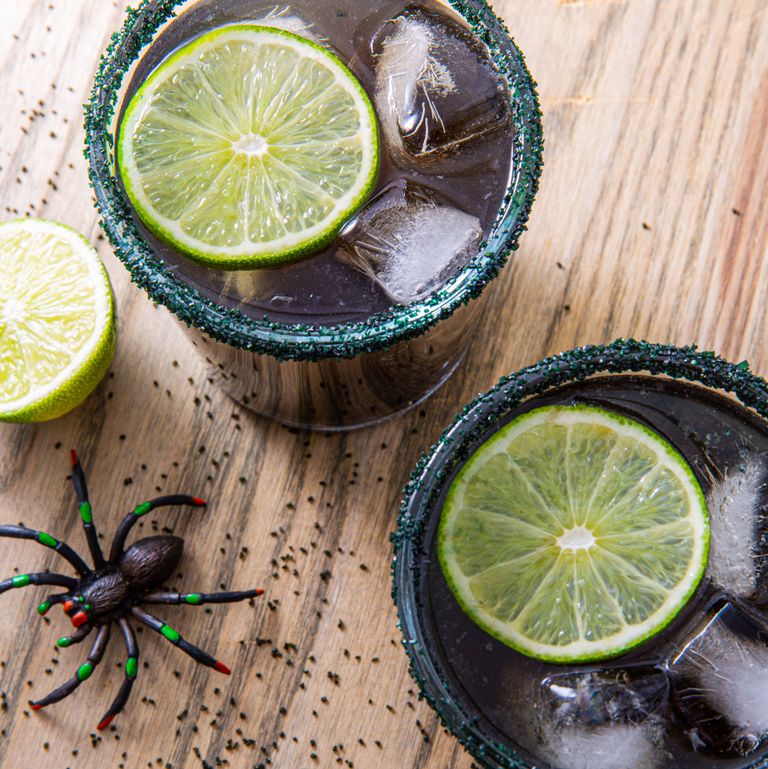 If you haven't tried this cocktail yet, all the more you should make one to drink! This works like magic true to its name.
What You Need:
4 oz. silver tequila
2 oz. triple sec
½ cup lime juice
food coloring (red, blue, and green)
lime slice
black sanding sugar
Instructions: All you have to do is rim a glass with a lime slice and dip in black sanding sugar. Fill the glass with ice, pour tequila, lime juice, and triple sec, Add drops of red, blue, and green food coloring and stir to combine. You can add more drops of coloring until desired black color is achieved. Garnish with a slice of lime before serving this greatness.
Soundtrack: Now, now, now, this drink will instantly play the Little Mix's "Black Magic" on your mind with every sip, because it is indeed a secret potion that will make you fall in love with frolicking: "You got the recipe and it's called Black Magic."
Bloody Mary Margaritas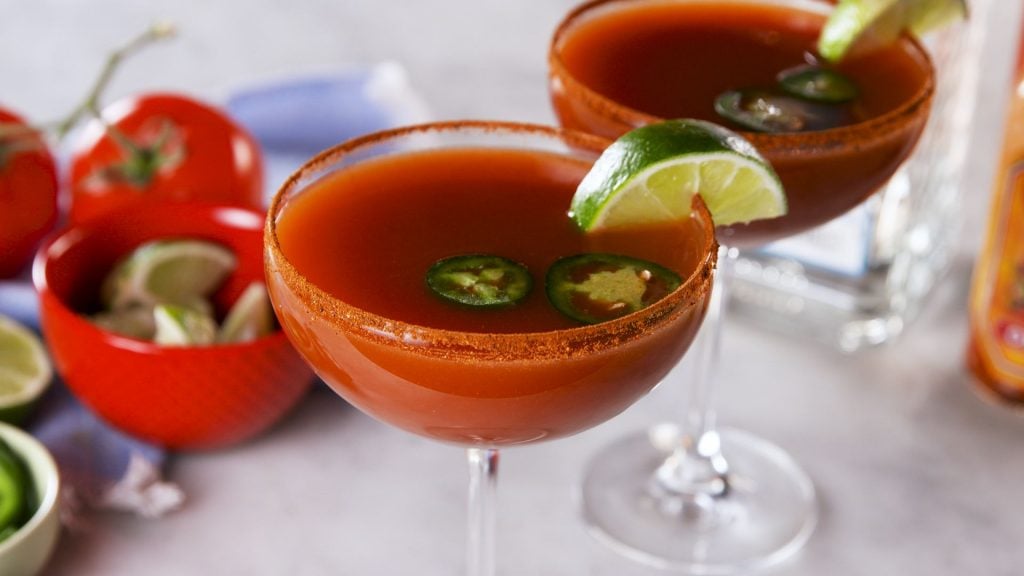 Where are my tequila lovers at?! This drink's for you—the perfect burning sensation you want trickling down your throat.
What You Need:
tomato juice
silver tequila
triple sec
hot sauce
lime
chili powder
jalapeño
Instructions: Start making this savory spirit by rimming the margarita glass with lime, then dip it in chili powder. Place a lime wedge on the rim of the glass. In a cocktail shaker, combine the tomato juice, tequila, triple sec, hot sauce, and the juice of the remaining lime wedges.
Fill the cocktail shaker with ice. Shake vigorously. Strain into prepared glass. Garnish with jalapeño before serving this tasty beverage.
Soundtrack: Tequila lovers out there, this is the kind of booze that'll make you want to sing along to Spice Girls: "Yo, I'll tell you what I want, what I really, really want… I wanna, (ha) I wanna, (ha) I wanna, (ha) I wanna, (ha) I wanna really, really, really wanna Bloody Mary ah!"
The Devil's Margarita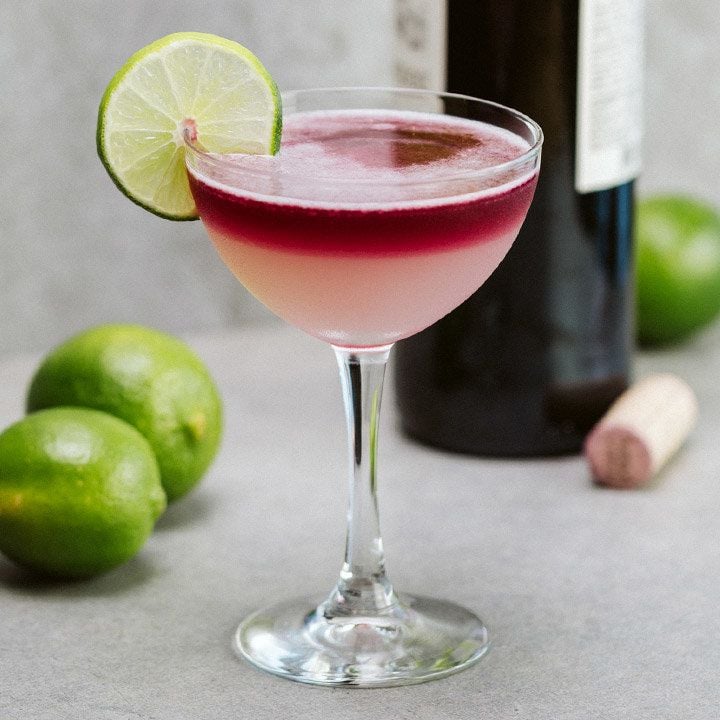 And yes, another cocktail for my tequila homies!
This badass margarita is a combination of red wine and tequila—and yes, those two can be mixed together! This cocktail is a testament in itself that it's possible to mix the two and can be tasty too.
I bet you're curious, so without further ado, let's get right to it.
What You Need:
1 ½ oz. silver tequila
red wine
¾ oz. lime juice, freshly squeezed
¾ oz. simple syrup
Instructions: You have to fill a cocktail shaker with ice then add the tequila, lime juice, and simple syrup. Shake until chilled, and pour into a glass of choice.
Set a spoon at a 45-degree angle placed inside of the glass. The back of the spoon should face the ceiling. Pinch the top of the wine bottle with your finger and slowly pour red wine onto the back of the spoon and let it drizzle on the surface of the margarita. Pour until you have about ¼ inch of red wine in the glass.
Soundtrack: This badass cocktail will have you jamming and shouting to "Tequila" by The Champs! Never heard of it? Listen to it now and I guarantee you, you'll be humming and imitating its catchy saxophone riff and shouting Tequila.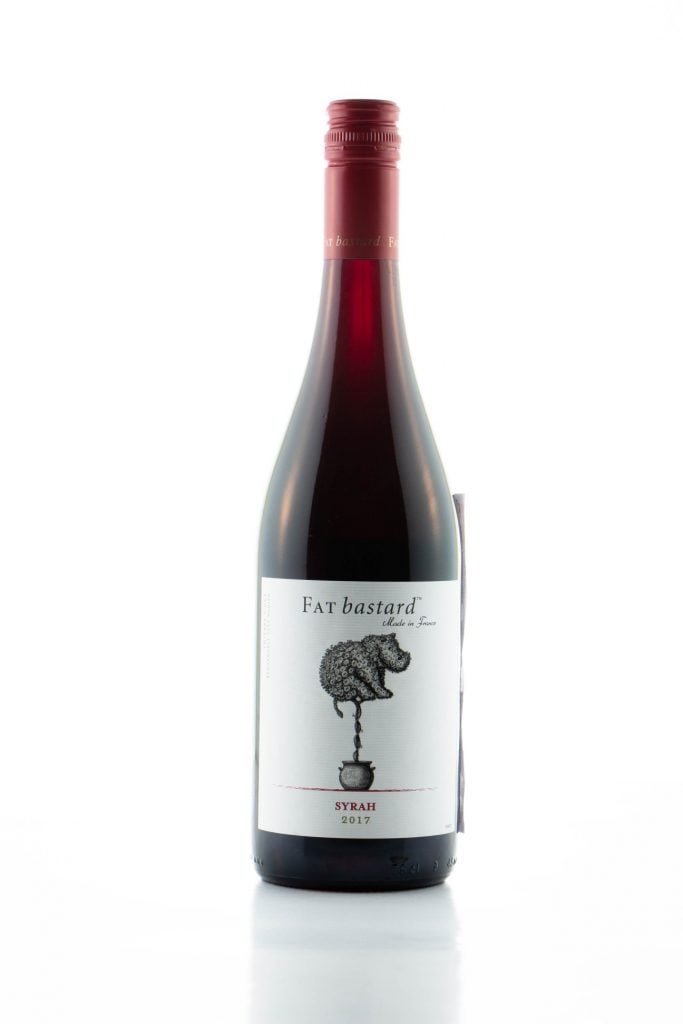 Color-Changing Margaritas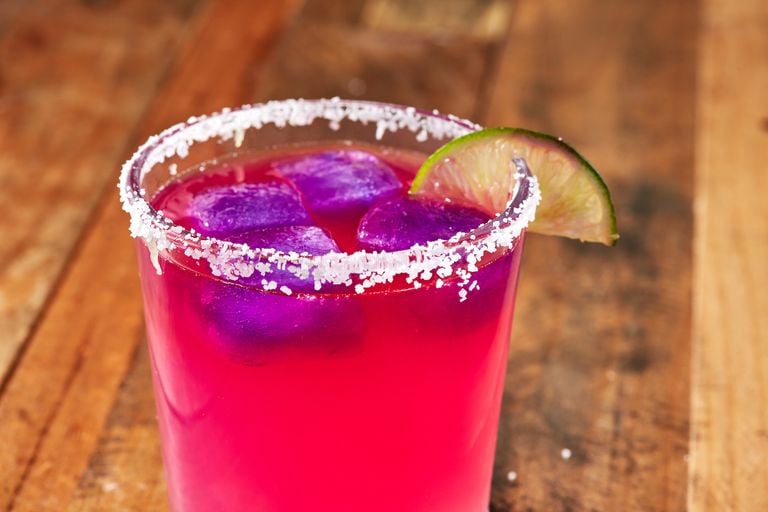 Ohh, this list just keeps getting bizarre cocktail after cocktail! This color-changing margarita is an Insta-worthy and Halloween-worthy drink. Who says Halloween can't be colorful, right?
What You Need:
2 c. sliced purple cabbage
8 oz. tequila
4 oz. triple sec.
3 oz. lime juice, freshly squeezed
1 c. lemonade
lime
salt
Instructions: Now let's get into how to make this captivating cocktail. Make the purple ice cubes ahead of time. Place the purple cabbage in a large heatproof bowl, then pour 4 c. of boiling water and let it sit until the water turns deep blue, around 5 minutes. Strain out the cabbage and let the water cool. When water is no longer hot, transfer to ice trays. Freeze until solid.
In a medium pitcher, combine tequila with triple sec, lime juice, and lemonade, then stir. Wet the rim of the glass with a lime wedge and dip in salt.
Place the purple ice cubes in the glass and pour the mixture. Garnish with a lime wedge and serve this beaut.
Soundtrack: Let's bop to One Direction's "Night Changes" for this one: "And I've been thinkin' about it lately. Does it ever drive you crazy just how fast the color changes?"
Fright Night in the Grove Cocktail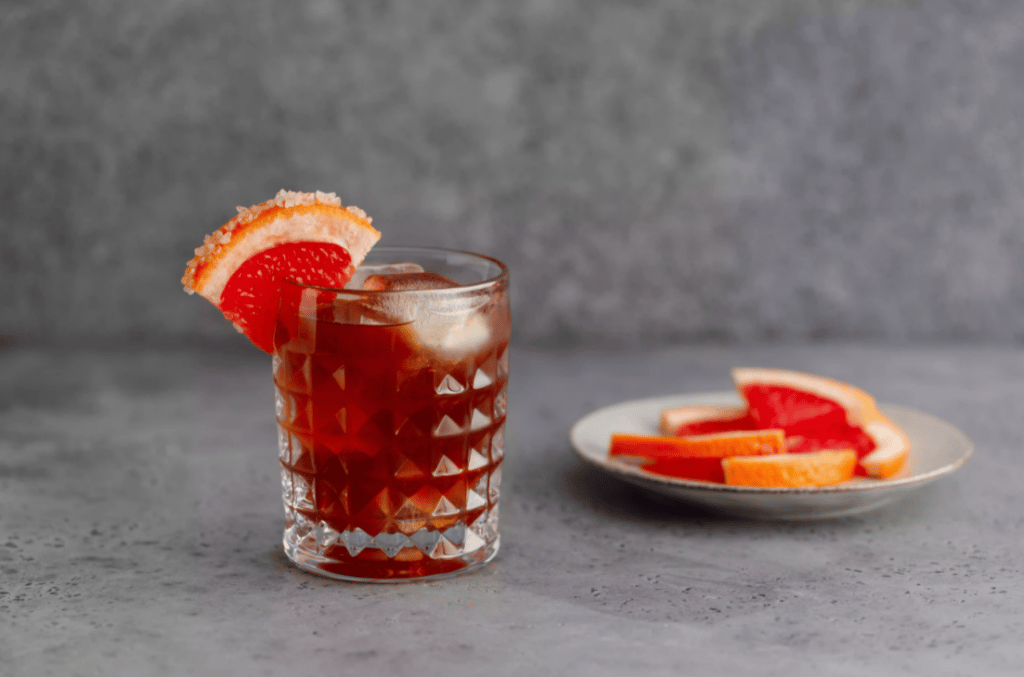 Did you know that you can drink Jägermeister aside from having it in shots and in bombs?! Yep, that's right — you can enjoy them in cocktails! Who would've thought, right? I bet you're glad you stumbled upon this article, as you have another thing to brag about to your Jägermeister-loving friends.
What You Need:
½ oz. reposado tequila
2 oz. Jägermeister
1 oz. grapefruit juice, freshly squeezed
½ oz. simple syrup
a slice of grapefruit
a pinch of salt
Instructions: Experience the buzz of this eccentric cocktail by filling a cocktail shaker with ice, adding tequila, Jägermeiste, grapefruit juice, and simple syrup into the mix, and shaking it well. Strain it into an old-fashioned glass filled with fresh ice. Garnish with a slice of grapefruit and a pinch of salt, serve and enjoy!
Soundtrack: This monster will make you the main character of Katy Perry's "Last Friday Night (T.G.I.F)" music video. Surpassing your glass count, experiencing blacked-out blurs — but you'd do it all again.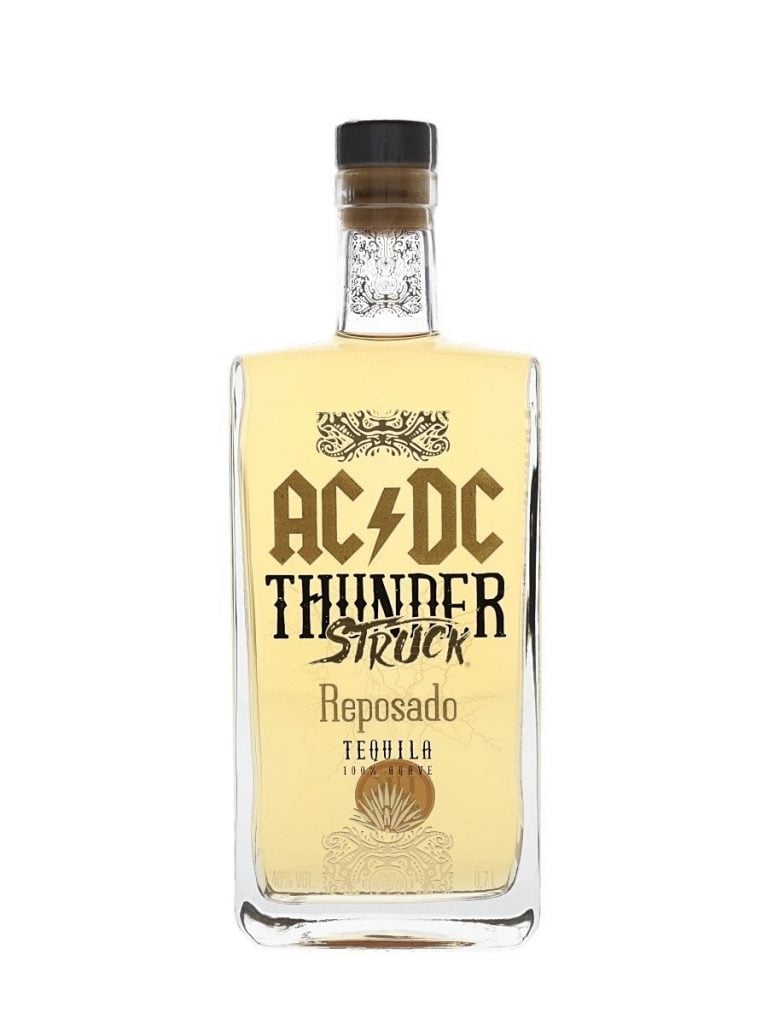 There you have it! The recipes for a spooky yet chilling good Halloween, Even if we'll mostly be at home, we can still celebrate it. With these cocktails, you'll never know what'll happen 😜.