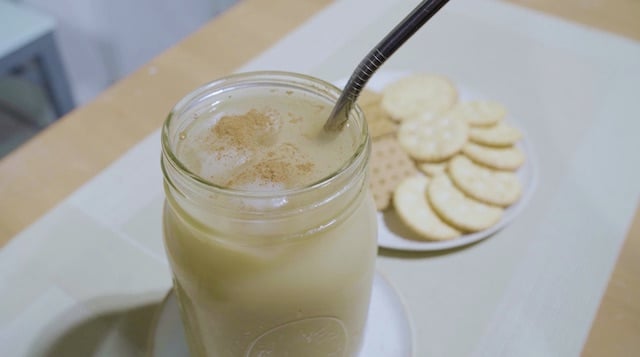 Cool down with healthy beverages that are big on flavor yet small on caloric intake!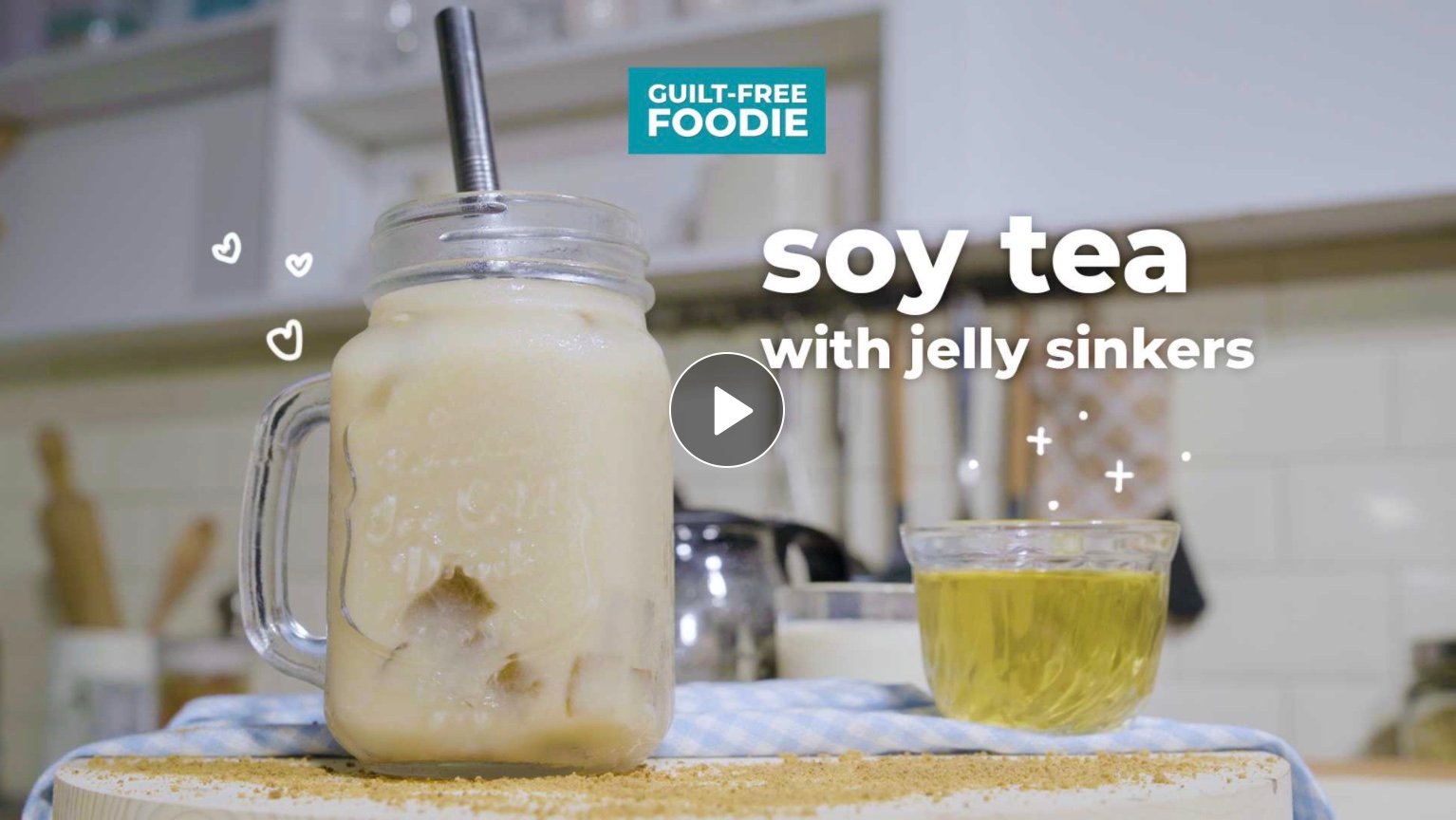 Like milk tea?
Here's how you can make a sweet yet guilt-free alternative to your favorite milk tea drink.
(544 cal per serving)
Try...
Soy Tea With Jelly Sinkers
(56 cal per serving)
Ingredients:
1 packet of unflavored gelatin
1 packet of black or ceylon tea
4 tsp of coconut sugar
¼ cup of soy milk
Hot water
Ice
You Will Need:
Whisk

Mixing bowl

Saucepan

Blender

Clear glass or Mason jar
Instructions:
Pour the contents of the unflavored jelly packet into a small bowl.

Then, add hot water and start mixing the concoction using a whisk.

Let the jelly liquid chill for

two hours

in the refrigerator

Steep the black tea in a pot filled with hot water for

five minutes

Place four spoonfuls of Coconut Sugar into a pan under low heat, then add 1:3 ratio of water. Stir the mixture constantly.

Once it reaches a syrupy consistency, transfer it to a bowl

Bring out the blender and add as much ice as desired then pour ¼ cup of soy milk, a cup of tea, and drizzle a spoonful of coconut syrup. Blend everything together until it reaches a smooth consistency.

Now, it's time to serve! Grab a clear glass then scoop your desired amount of jelly, place some ice cubes, and finally, pour in the blended mixture.

Drop in a giant straw, sip, and enjoy!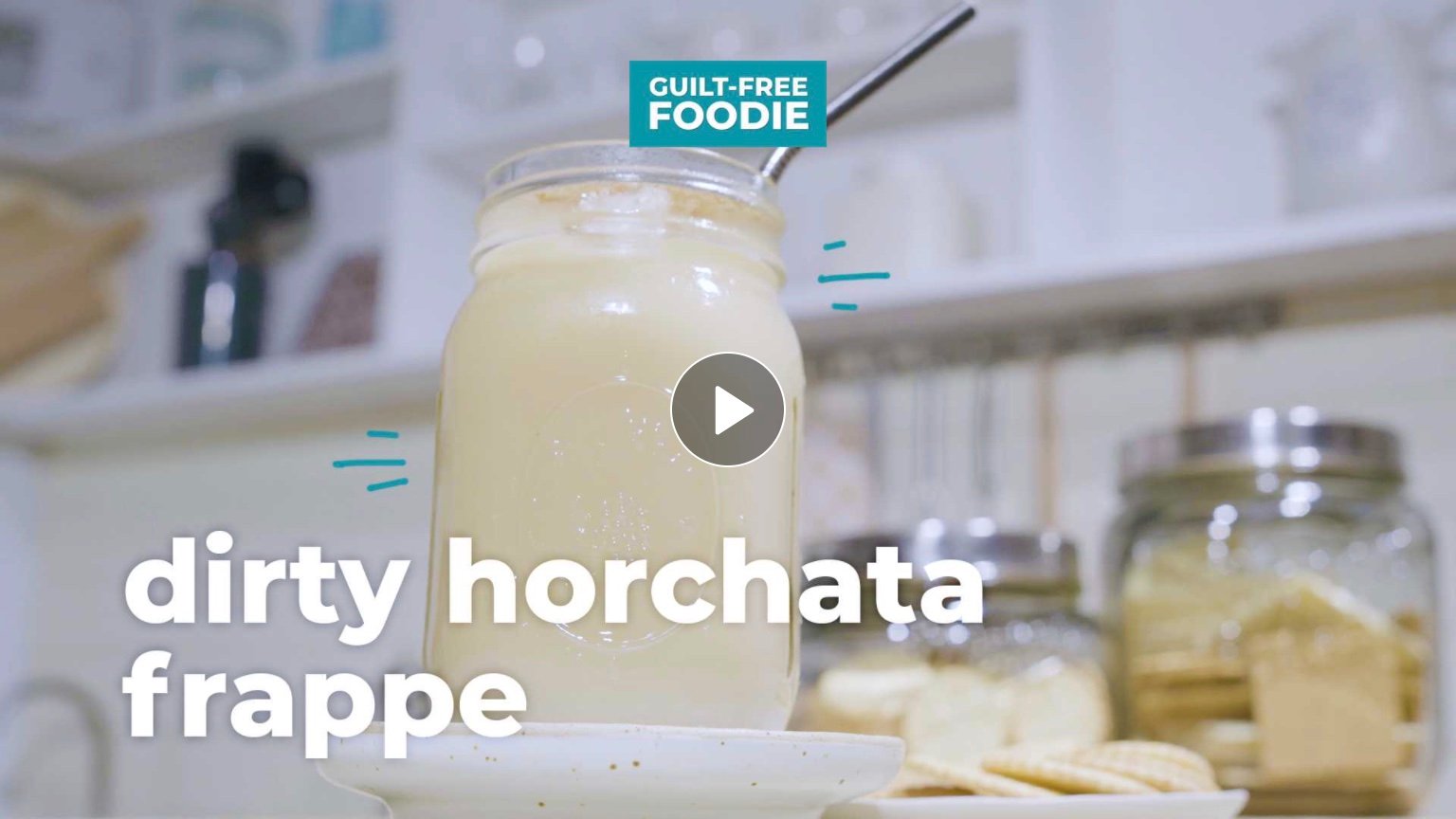 Like frappes?
Get the same experience of drinking your neighborhood cafe's frappe with a healthier and punchier Dirty Horchata.
(204 cal per serving)
Try...
Dirty Horchata Frappe
(130 cal per serving)
Ingredients:
You Will Need:
Mixing bowl

Blender

Kitchen strainer/sieve

Glass
Instructions:
Pour your uncooked rice into a mixing bowl then add water followed by a pair of cinnamon sticks. Leave the mixture to chill in the refrigerator for

12 hours

.

Once the mixture is set, remove the cinnamon sticks then pour the rice mixture into the blender.

Pulse it a few times in the blender until you break down the rice.

Next, add your vanilla extract and sweetener before blending it together once again.

Grab a glass filled with ice and use a sieve to strain the liquid as you carefully pour it into the container.

Add a shot of espresso and mix it up.

Sprinkle some cinnamon powder to top it all off and tada

—

say hello to your Horchata!

For more Guilt-Free Foodie adventures with Chef Gerick Manalo, you can binge the entire series here.
Calorie count information is based on nutrionix.com