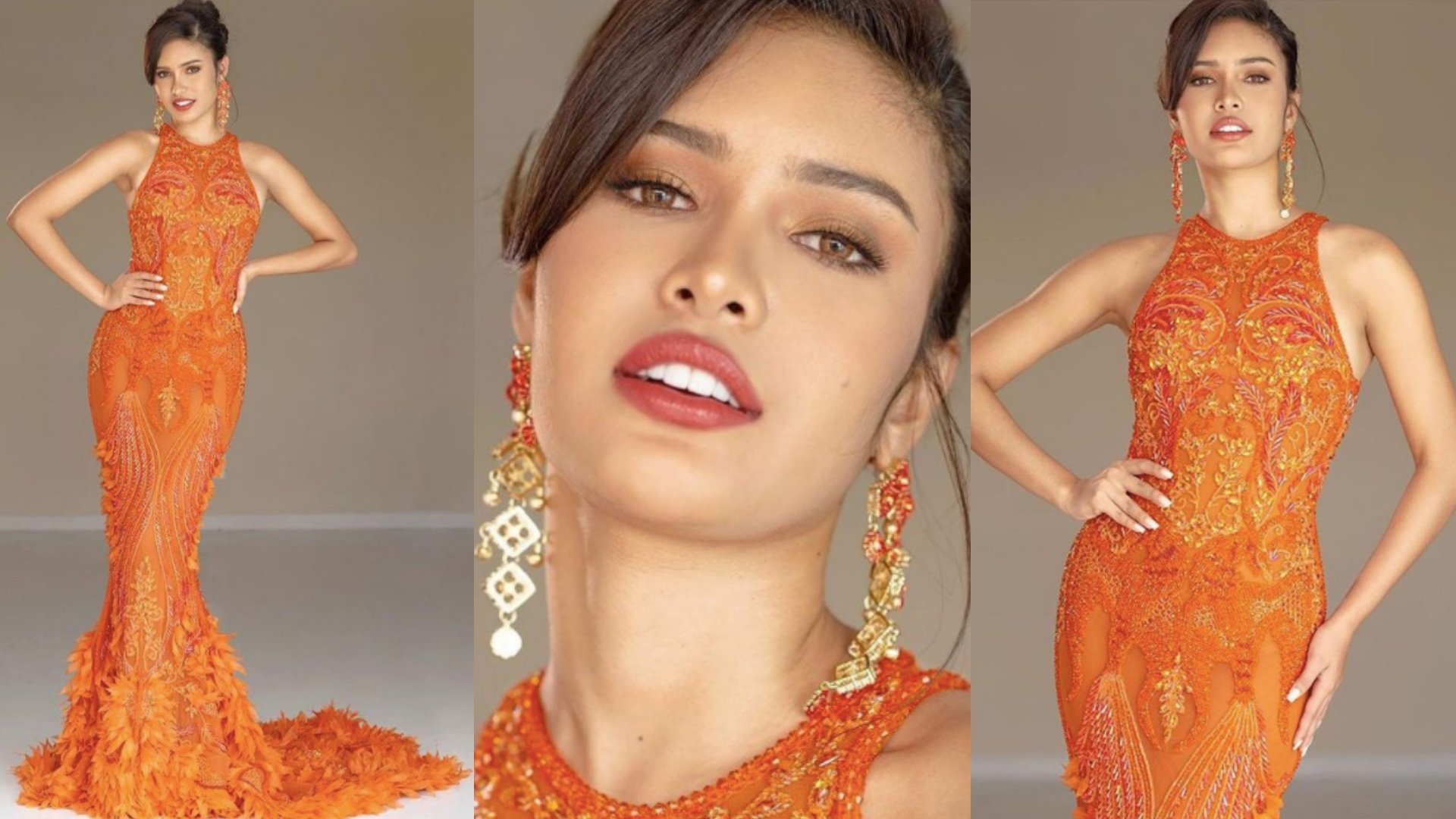 Photo credit: Furne One Amato/Instagram
Rabiya Mateo may not be in the finals but she certainly made a lasting impact on Pinoy pageant fans. From the way she carried herself through unexpected mishaps to the heartfelt way she communicates to fans, she is definitely the complete package.
We managed to catch a glimpse of her second Furne One Amato gown for the competition during the earlier rampa of the candidates and now it lives rent-free in our head. (She previously wore a lovely topaz Furne One creation during the preliminaries.)
READ: Our top picks for best evening gowns in the Miss Universe preliminaries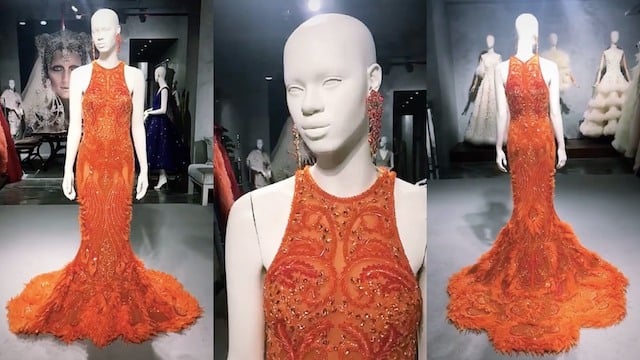 Photo credit: Furne One Amato/Instagram
The whole look is mostly inspired by the Sarimanok, the mythical bird originating from Mindanao and popular in Filipino lore. The intricately embroidered tulle dress is adorned with Hyacinth Swarovski crystals, glass beads, and paillettes for that added luminosity to the overall look. The gown's soft silhouette flows down into a sprawl of feathery tufts at the hem. Upon closer inspection, you can see traditional Filipino festive masks forming a design across the delicate fabric.
According to Furne Amato in an online post, the softness is deliberate as it celebrates the representation of feminism. The designer further adds that the vibrant orange hue stands for freedom and success achieved by the modern woman.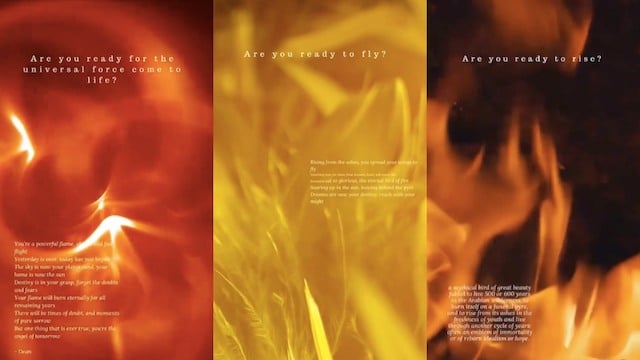 Photo credit: Furne One Amato/Instagram
Indeed, the Furne One gown has several layers, both literally and figuratively, that tells a tale of feminine triumph with every little detail. We think that Rabiya Mateo's final dress is a perfect fit as Rabiya Mateo looks every bit like an action heroine from a Young Adult novel. We are definitely feeling the Katniss Everdeen from Hunger Games vibes with this fiery fantasy gown. The idea behind the gown also has a bit of a crossover with another mythological creature, the Phoenix, known for its ability of reincarnation. We think this also reflects well on the resiliency of the Filipino people.
As Furne Amato says in a post dedicated to his muse, "We are still so proud of you, Rabiya Mateo! Like a phoenix, on your own pace and time, you will soar high!"
What are your thoughts on Rabiya Mateo's Furne One gown?