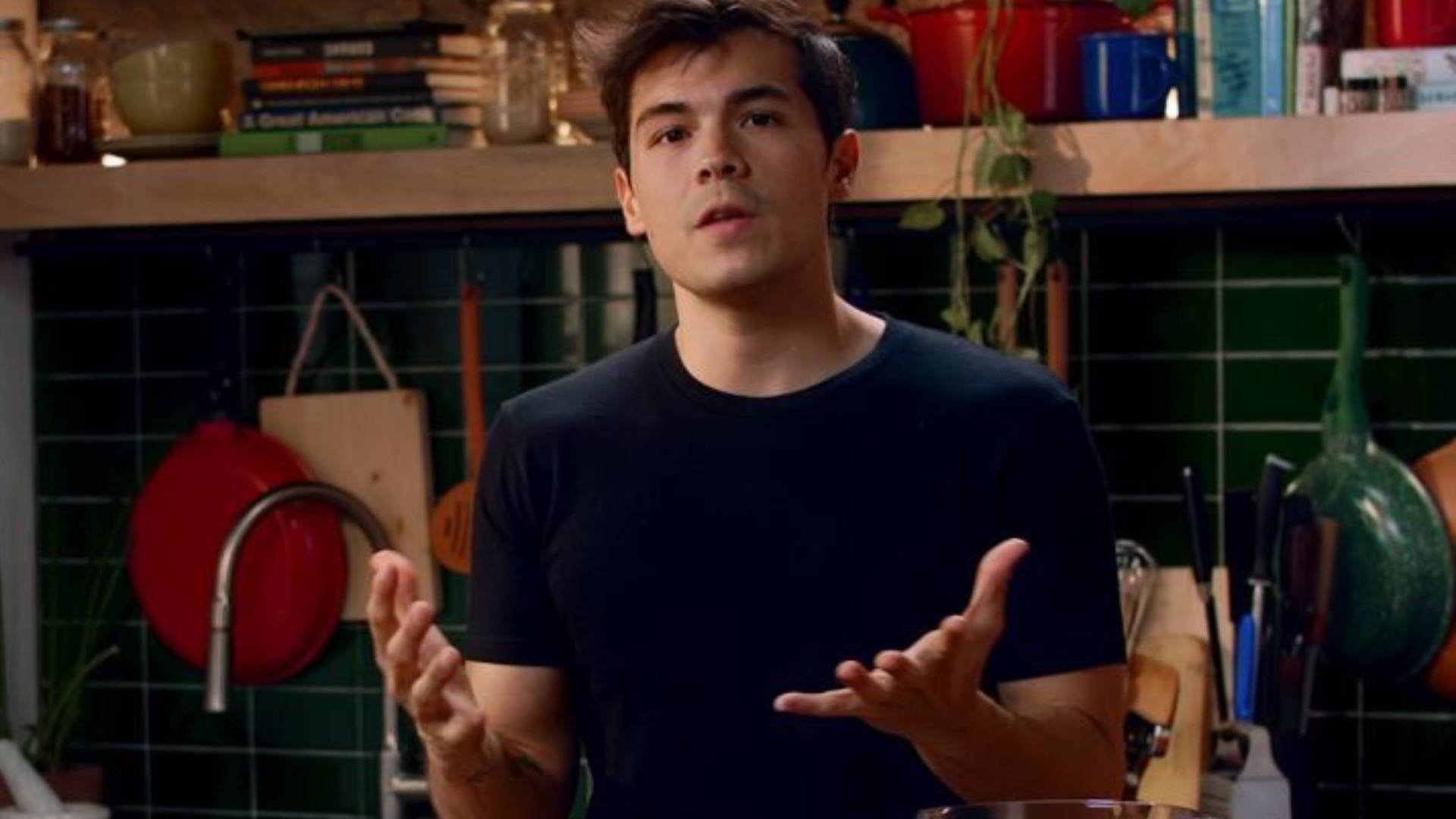 Photo credit: Erwan Heussaff/Instagram
By Ica Hontiveros-Cheng
French-Filipino food content creator Erwan Heussaff is taking you on a gastronomic journey of epic proportions, with four original shows his production company The Fat Kid Inside has especially created with TrueID.
It's all about food trips at home this quarantine, is it not? So, kick back and watch these appetizing shows sure to teach you a thing or two in kitchen magic! These are all streaming for free on TrueID!
Warning: Do not watch these shows on an empty stomach!
READ: Erwan Heussaff recreates giant Chocnut as seen in Trese
Frozen food, for its convenience, has become a popular addition to your grocery list. Pop it in the microwave or reheat it on a pan—and voila! There's enough sustenance to keep you going until it's time to eat again! But while time and convenience play important factors in food preps, do these really outweigh the taste and authenticity of a fresh dish?
In Fresh or Frozen, Heussaff compares frozen food to its fresh counterpart, preparing the dish himself before doing the judging. Chef Martin Narisima comes in to help weigh things up!
Food photography has risen in popularity mainly because of social media. As young people would say, "Pic or it didn't happen!" But again it's all about the aesthetic. Through Instagram Famous, let Erwan show you how to shoot fun these food trends to help you achieve mouthwatering #feedgoals!
READ: Erwan Heussaff commended for secretly helping community pantry
No contest: Street food is the best. And if only you could cook something as tasty and authentic right at home… Well, in this show, whether it's that stick of fishballs sold around the corner or that Nasi Goreng dish from some hole-in-wall you discovered abroad, Erwan shows you how to make your favorite street food right in your own kitchen!
Here, Erwan and Chef Martin randomly pick a basic dish they will then prepare and serve up in two ways. Watch the two bring their A-game in cooking your favorites like steak, pork chop, and pasta!
ALSO READ: Erwan Heussaff and Nico Bolzico sit down with Wil Dasovich to talk fatherhood