I don't know about you, but I could never go into a Watsons and not leave with anything!
As Asia's leading health and beauty retailer, with hundreds—if not thousands—of outlets in the Philippines alone—Watsons has been a one-stop-shop for self-care essentials. From personal hygiene items to beauty must-haves and even health supplements, Watsons has nearly everything one could ever need.
Besides products from drugstore favorites, Watsons is also home to its own brand. All of their offerings go through an extensive quality check, which ensures that we are getting the best quality for more affordable prices.
Here are 10 Watsons brand to add to cart next time you visit!
Naturals by Watsons Aloe Vera Hair & Scalp Tonic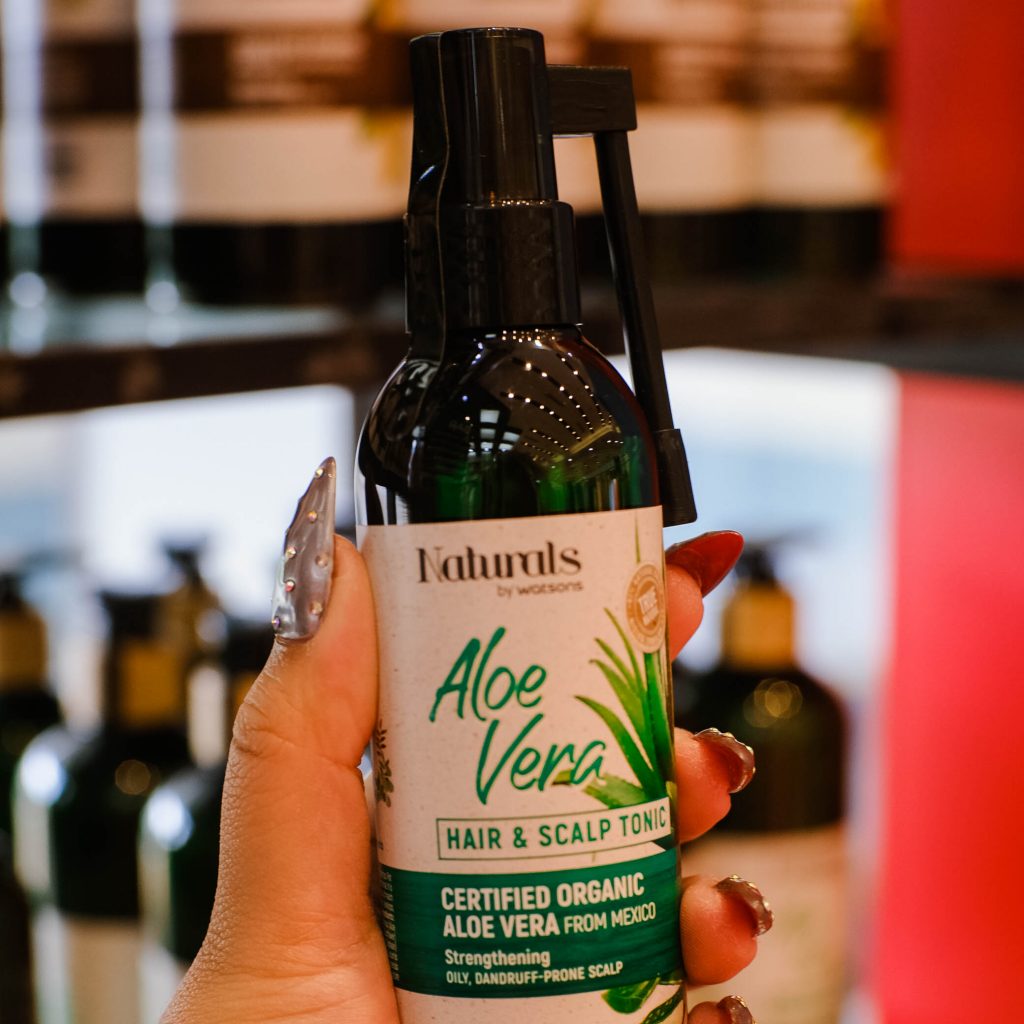 Aloe vera is well-known to be great for dry and itchy scalp. This tonic from Watsons' Naturals line makes application easier and less messy, especially with its extended nozzle to direct the product straight into the scalp. It's lightweight and smells great, so you can use this at any time of the day.
Watsons Body Lotion in Warm Vanilla Sugar and Pomegranate & Apple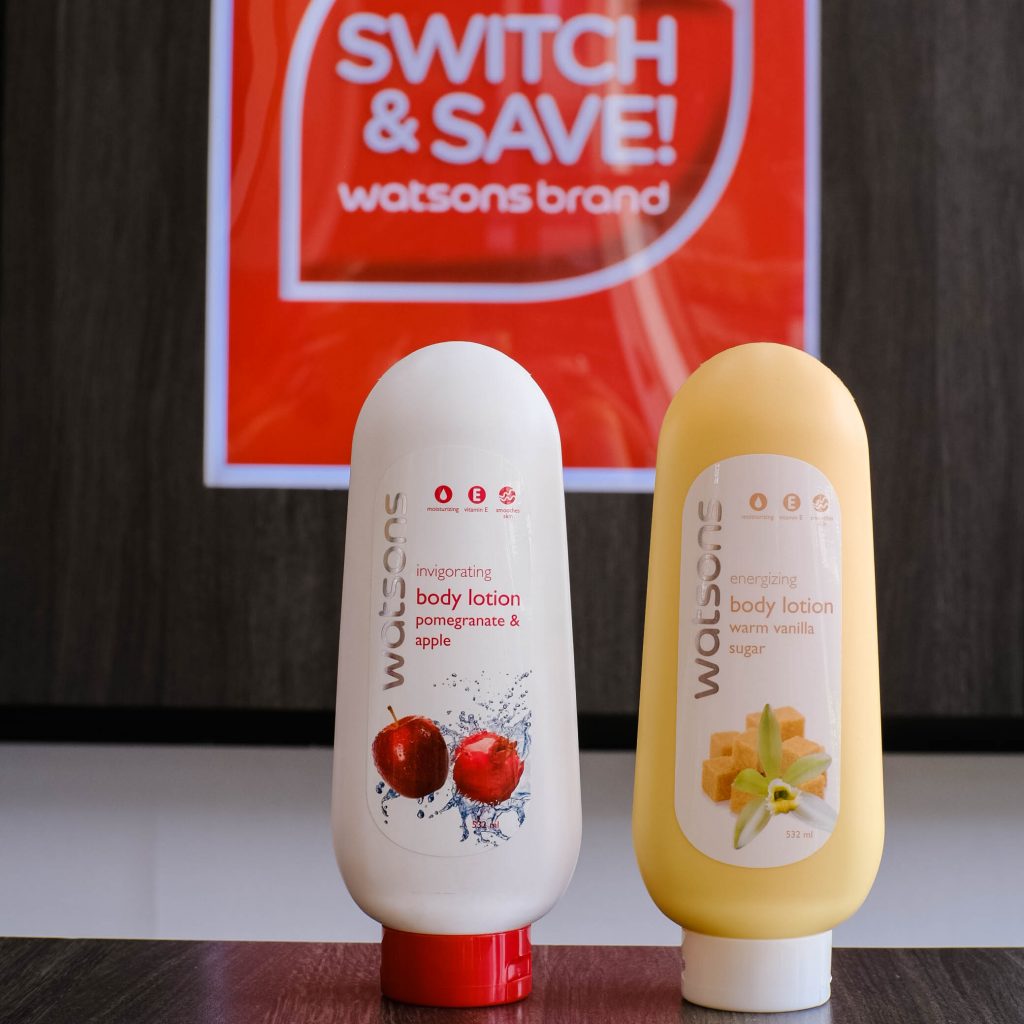 When you go through a lot of lotion, the Watsons Body Lotion is a great and economical option to consider. The 500 ml bottle can last you months—a little amount goes a long way to moisturize your entire body. Besides being super soothing to your skin, the smell is also invigorating.
Watsons Sheet Masks (Assorted)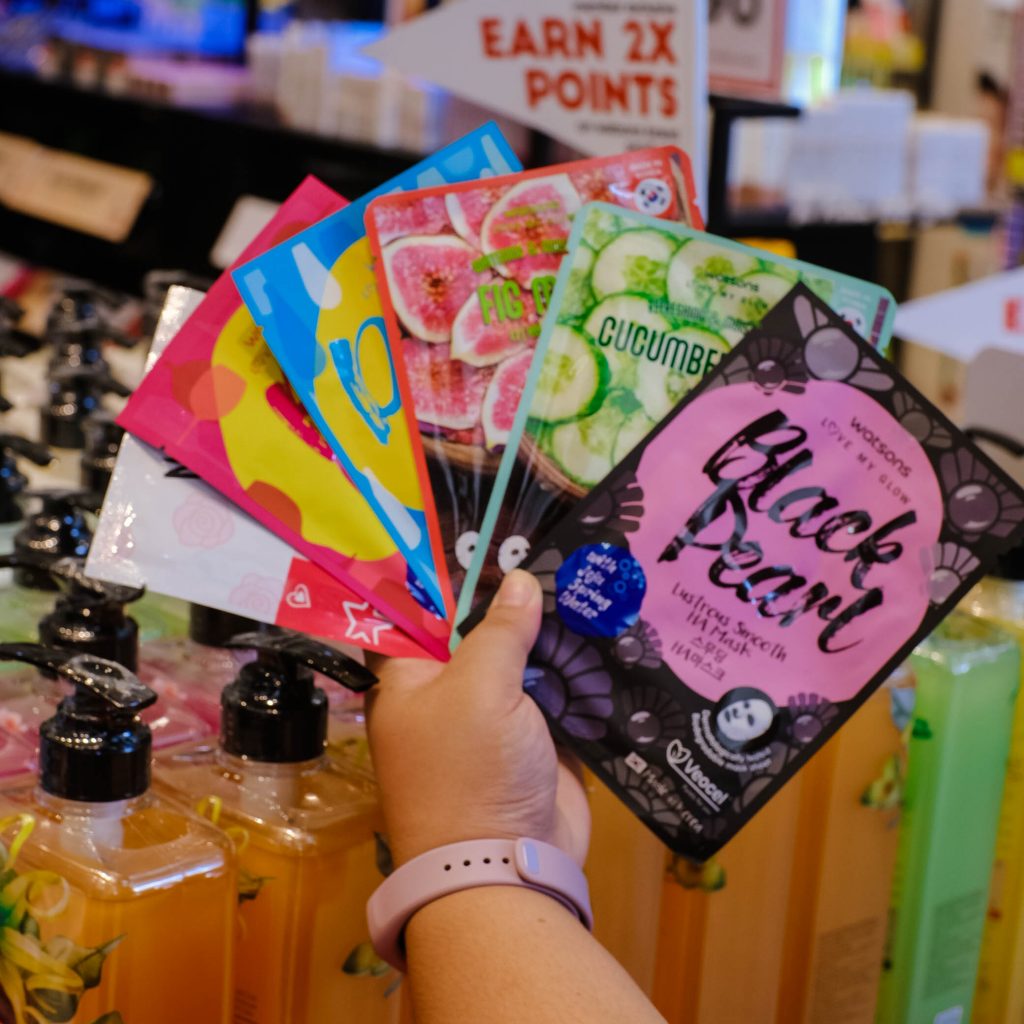 You can never go wrong with including sheet masks as part of your skincare routine. Watsons offers a wide variety to choose from so you can mix and match with whatever your skin needs, or whatever mood you're in. The Cucumber is refreshing on warm nights, while the Red Wine is perfect for capping off a long and stressful day—preferably with an actual glass of red wine by your side!
Watsons Collagen Cotton Puffs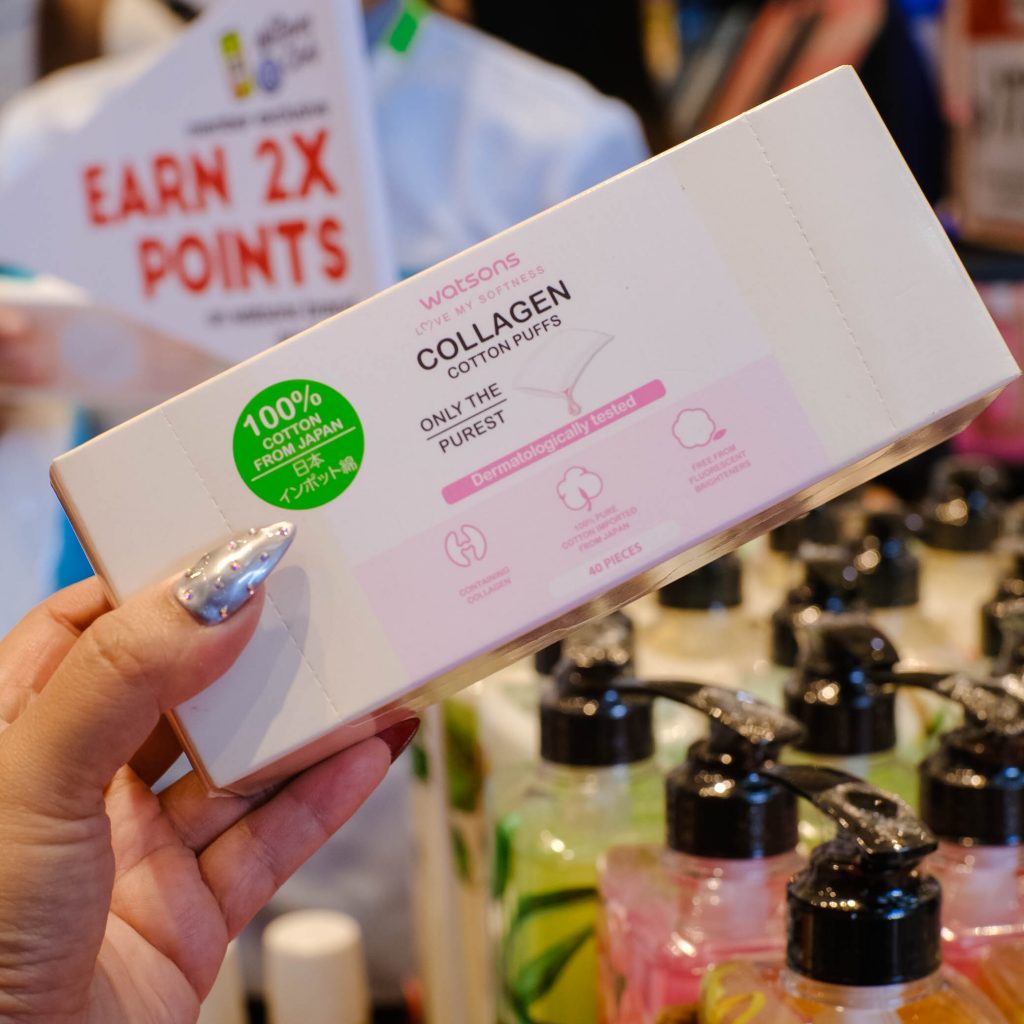 When you want to level up your makeup removal game, look no further than these collagen-infused cotton puffs by Watsons. Made of 100% cotton from Japan and dermatologically tested, the collagen is activated when soaked in a cleanser or makeup remover, helping you with skin elasticity while also removing the day's grime from your face.
Watsons Anti-Frizz Treatment Wax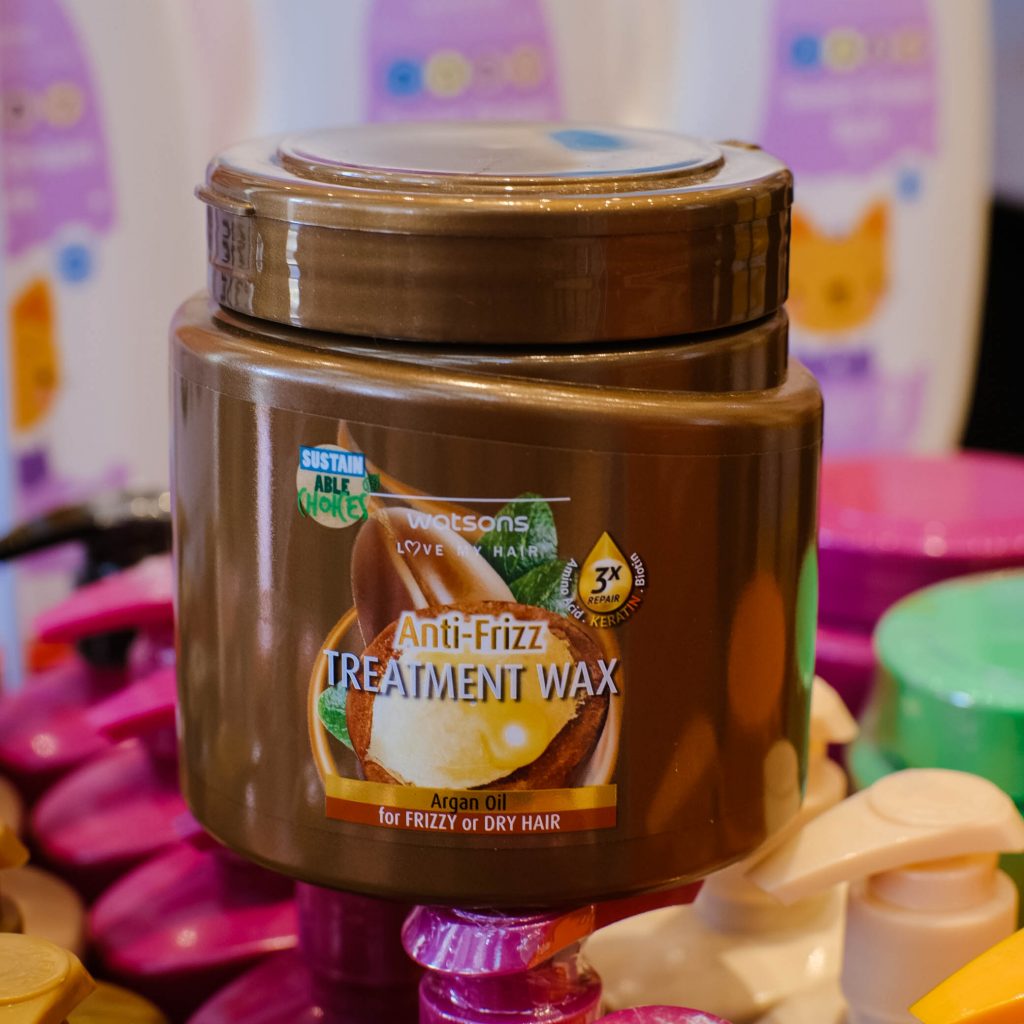 In order to maintain healthy hair, do deep conditioning at least once a week especially if your mane tends to be on the dry side. Watsons' hair masks come in several varieties, but we especially love this anti-frizz one for sealing in moisture, resulting in softer and more tamed locks.
Watsons Gel Hand Wash in Lemongrass & Tangerine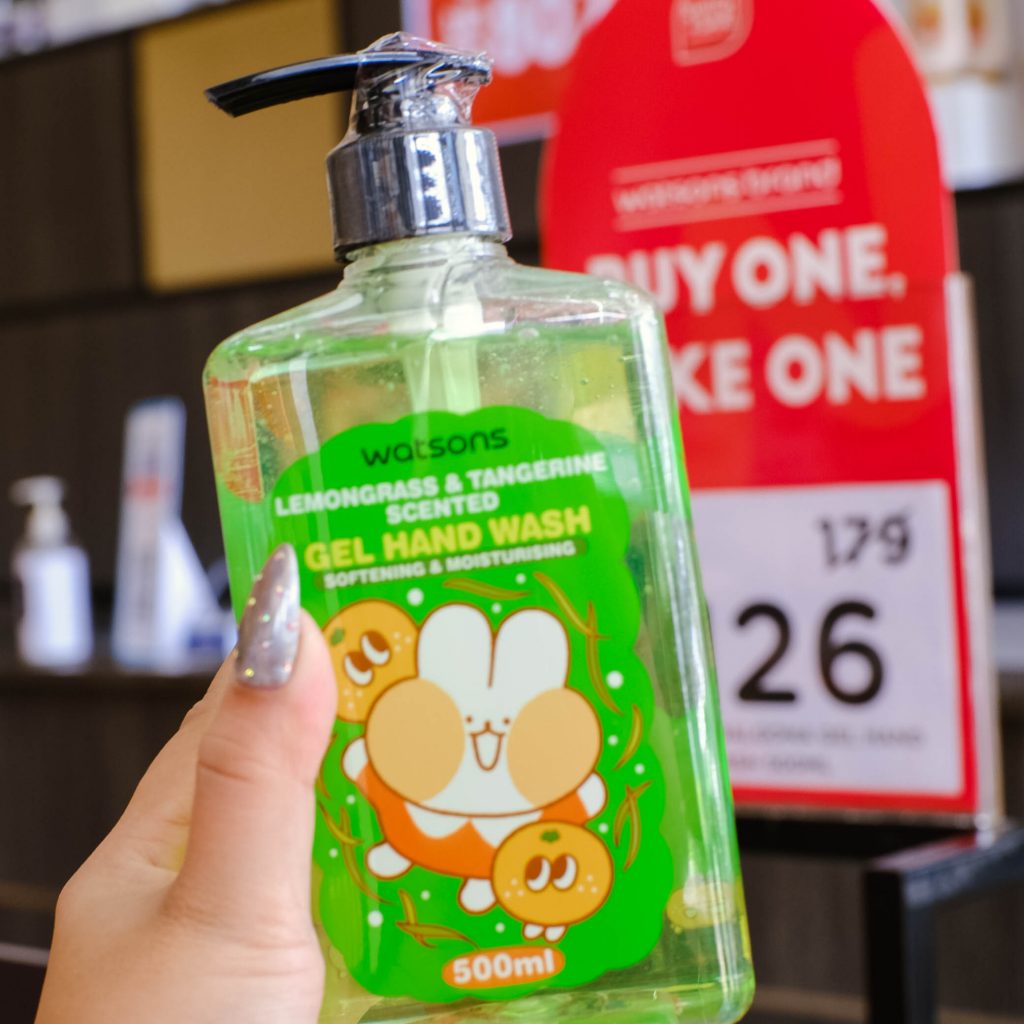 Friendly reminder: We're still in a pandemic, and frequent handwashing is one of the easiest things you can do to protect yourself and your loved ones from you-know-what. Watsons' gel hand wash is a solid and affordable option to disinfect your hands. Bonus points for a very soothing scent.
Naturals by Watsons Cica & Sunflower Soothing Cleansing Foam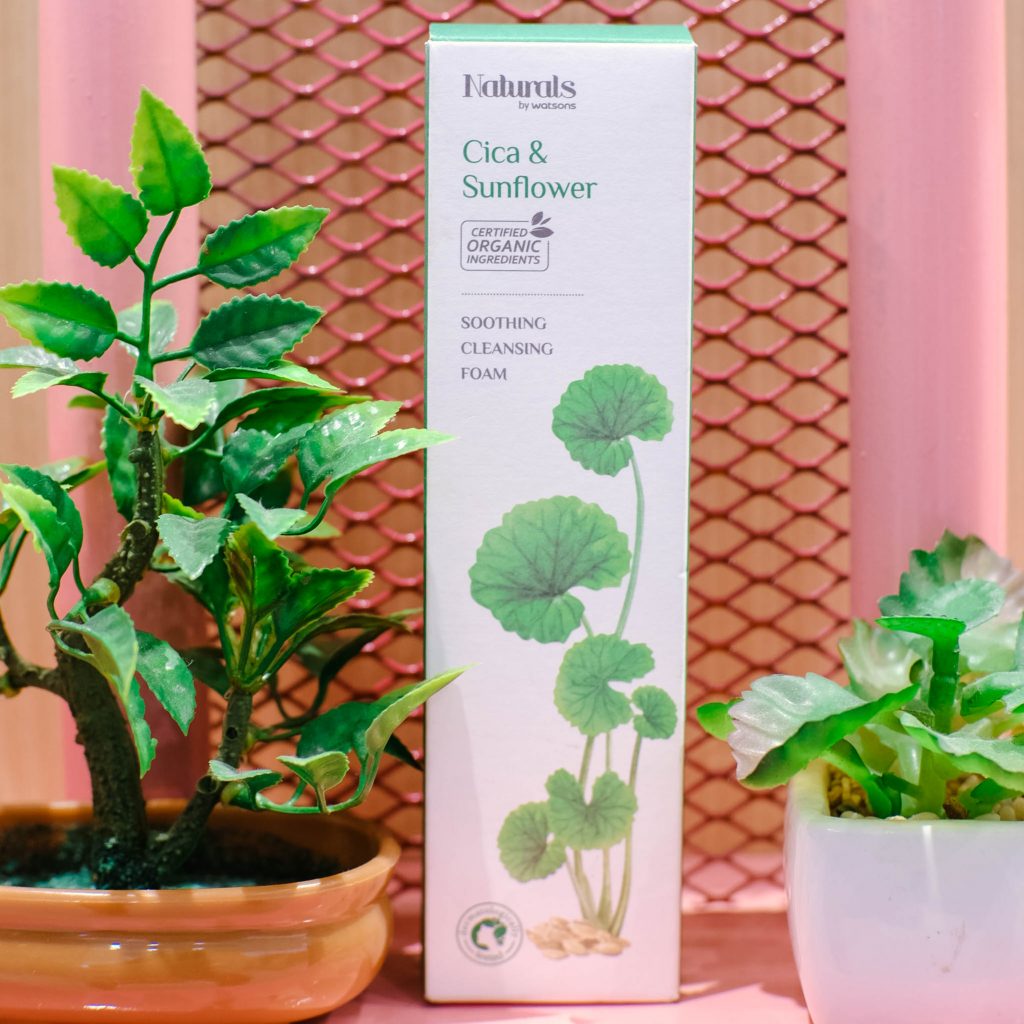 Cica, or Centella Asiatica, has been touted by skincare enthusiasts for how it can reduce inflammation and soothe redness. Naturals by Watsons takes this cult favorite ingredient into a facial wash that's perfect for those with sensitive skin. It does tend to leave your face dry and tight, so make sure you apply toner right away to restore your skin's pH balance.
Watsons True Colour Lip Balm in Blooming Pink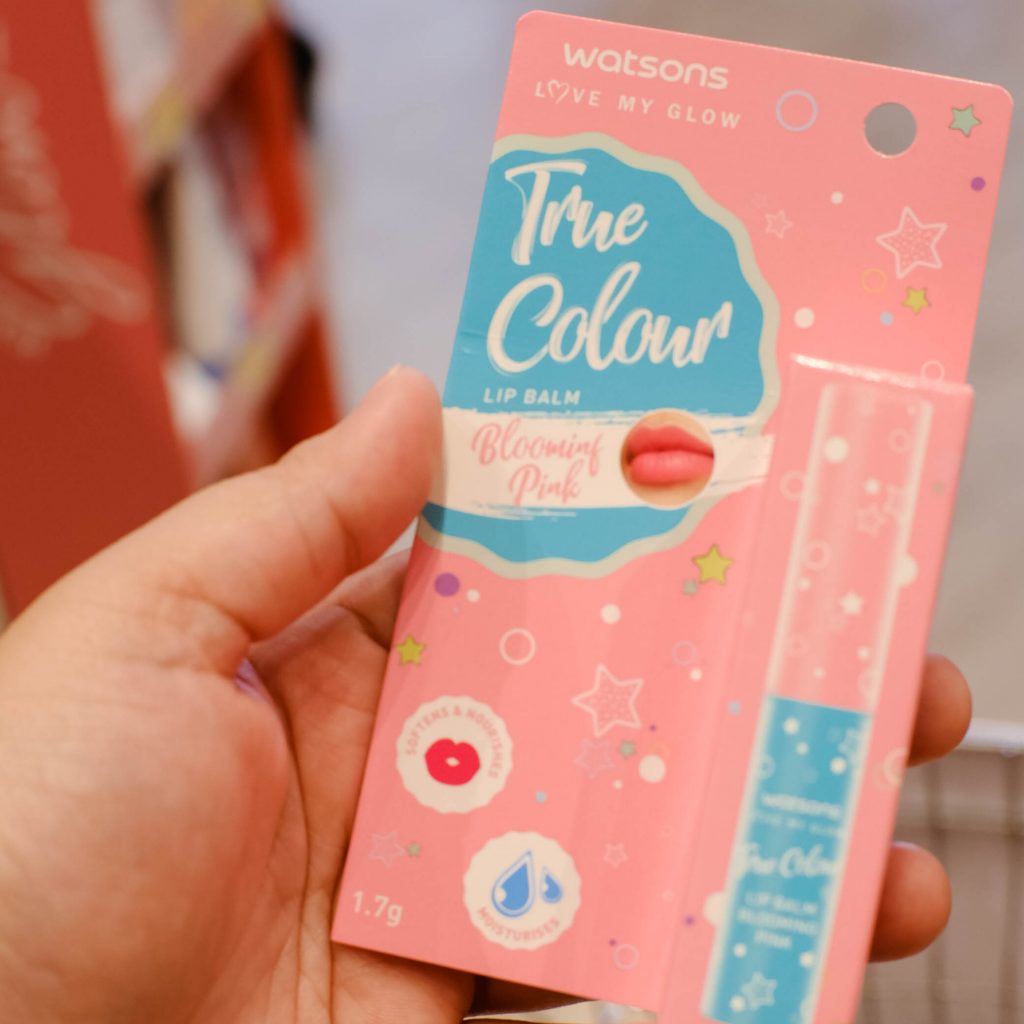 Even when our lips are mostly protected from the elements with face masks, it's still important to give them the TLC they deserve. A lip balm is a must-have for everyone, and Watsons' take on them is perfect, especially for the ladies. Besides being moisturizing, it has a lightweight and non-sticky finish, and the light tint gives your lips a hint of color without putting on lipstick.
Collagen by Watsons Boosting Essence
If you're working on expanding your current skincare routine, an essence is a great addition to consider. It helps restore moisture into your skin after washing your face and preps it for the rest of your regimen, including moisturizer. Collagen by Watsons' Boosting Essence has vegan collagen that's vital to skin elasticity and plumpness.
Watsons Nourish & Repair Conditioner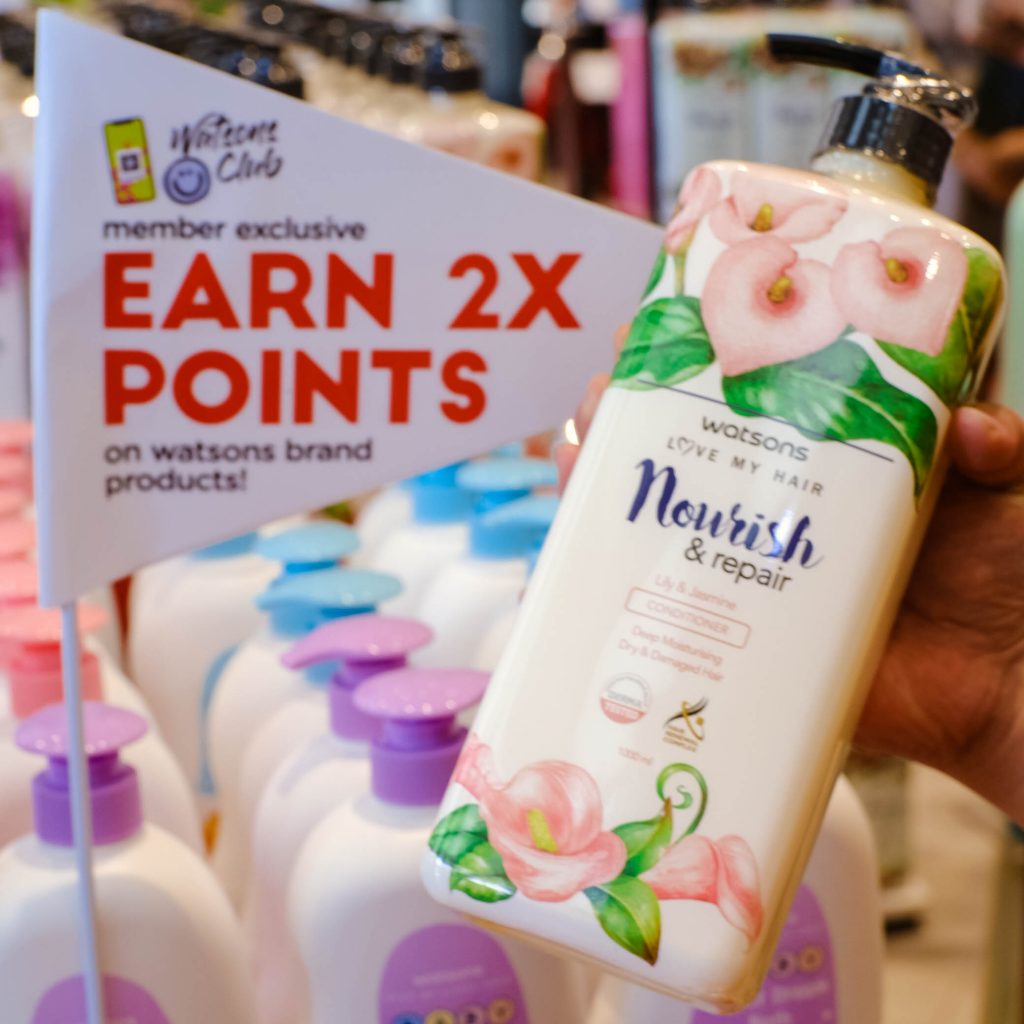 Conditioner helps add moisture to your hair, which is especially vital when you have dry and frizzy hair. Enjoy the benefits of deep conditioning with an everyday conditioner with Watsons Nourish & Repair. What we love best about this product is the fact it's silicone-free, so it detangles and moisturizes using actual conditioning ingredients such as extracts of algae, moringa, lily, and jasmine; as well as pro-vitamin B5.