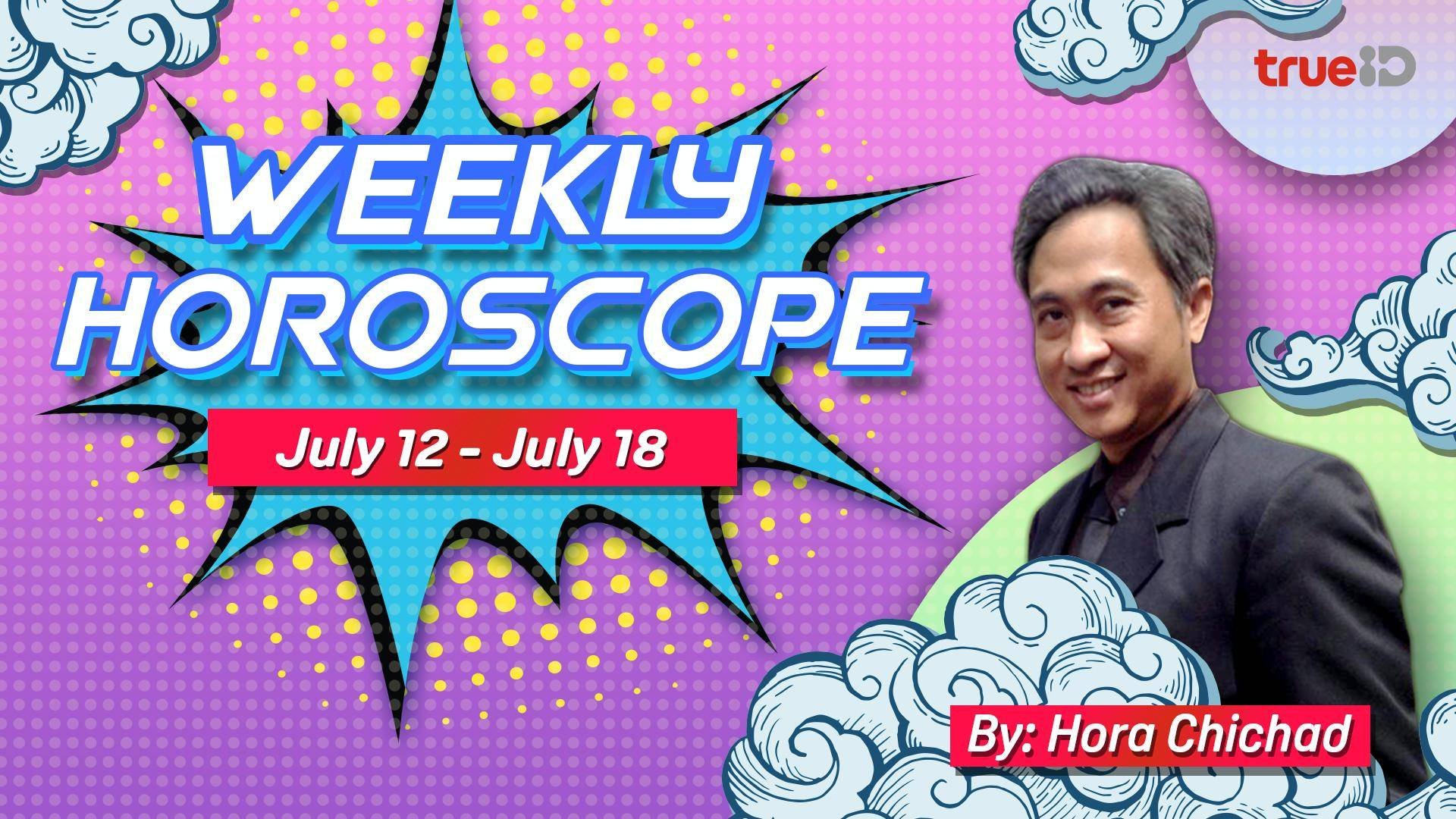 QUOTE OF THE WEEK: "In the neverending hustle and bustle of daily life, learn to stand still so you can find your inner peace."
BUSINESS: There is a lot of animosity at the workplace and it's starting to get to you. Why not channel all that tense energy into a productive pursuit that will help you stand out?
FINANCES: Money comes but it quickly flows out. Practice restraint and spend wisely. Your lucky numbers are 1, 3 and 8.
RELATIONSHIPS: If you're in a long-term committed relationship, the best way to keep the passion burning is to consciously avoid falling into temptation. Don't invite scandal to prevent a third party situation.
HEALTH: Watch out for hot objects that might cause lots of pain. You should also be careful when swallowing food because you might get a fishbone stuck down your throat. You might also risk injury due to an emotional outburst.

QUOTE OF THE WEEK: "Your charm and diligence shine through so you will have an easy time gaining wealth and attracting a partner."
BUSINESS: Be humble and don't let success get to your head. Work-related paperwork will go smoothly this week. Brush up on your business acumen because next week you will be stepping into a bigger role.
FINANCES: Your money-making powers are strong this week. Aside from your usual income streams, you will also earn a big bonus. Your lucky numbers are 3 and 6.
RELATIONSHIPS: You will find yourself in an undisclosed relationship that will either make you feel extremely happy or very frustrated. The outcome really depends on how you approach your partner so be careful.
HEALTH: Avoid binging on salty food because you're at risk for high blood pressure. You should also pay close attention to washing your nether regions.

QUOTE OF THE WEEK: "True success is acknowledging the accomplishments from others which paved the way for your own achievement."
BUSINESS: Taking on an ambitious project may seem daunting at first but you are more than capable of handling it. Your worries are a waste of energy because there's no harm in trying. Do what you can to keep the momentum going.
FINANCES: This week will make you feel like you've got an all-access pass to the treasury. Business is booming and you will earn a great profit. Your lucky numbers are 2 and 9.
RELATIONSHIPS: Cool it down, Virgo! Appreciate the relationship that you have right now and don't rock the boat with a power-struggle type of argument.
HEALTH: Believe in yourself more and you will have a healthier outlook in life. Take time to rest your eyes because you may encounter some problems. You are also at risk for whooping cough so be extra careful.
QUOTE OF THE WEEK: "You need to take accountability for your responsibilities. Don't let someone else do it for you."
BUSINESS: Don't run away from your problems. You must carry your own burden. If you keep passing the task to someone else, you'll never learn to do it yourself.
FINANCES: You have a decent amount of cash and can buy this week's groceries with ease. However, you must not go overboard with the spending and cover other people's expenses. Your lucky numbers are 1, 2 and 3.
RELATIONSHIPS: If you're single then think twice before getting into a relationship that may seem great from afar but damaged upon closer inspection. If you're married then learn to respect personal boundaries and quit your personal fault-finding.
HEALTH: You will be accident-prone this week and may be left limping if you're not careful. You're also at risk for dizziness, headaches and tummy aches.
QUOTE OF THE WEEK: "Don't give in to your anger and act on impulse or you might regret your actions. Think calmly before proceeding with the next step."
BUSINESS: Important documents such as checks, contracts and other paperwork that require your authorization must be reviewed more than once. Don't be quick to sign off without reading it first!
FINANCES: You are struggling with earning a steady stream of cash. Make sure to set aside enough to pay off debts before they accumulate. If you come across some good fortune then be responsible about handling the money and don't spoil yourself too much. It would be advisable to seek a financial consultant. Your lucky numbers are 4 and 8.
RELATIONSHIPS: You are feeling frustrated due to the constant squabbling between you and a lot of close companions. Problems haven't been resolved because both sides tend to serve their own interest. Someone has to give way for the other.
HEALTH: Watch out for all kinds of poisoning whether it's from alcohol, chemicals or even pesticide. If you have a pet then watch them closely because they might also be at risk.

QUOTE OF THE WEEK: "Keep scooping up that good fortune before the well of opportunity runs dry. In other words, make the most out of your luck."
BUSINESS: Expand your industry network by checking in and socializing with friends and previous clients who could be potential business partners.
FINANCES: There will be many sources of income for you this week. You will even gain extra profit from joint stocks. Remember that words will lead to wealth. Your lucky numbers are 1, 4 and 6.
RELATIONSHIPS: If you're single, don't worry! Regardless of the type of companionship that you're looking for, you will be irresistibly attractive to other people. It will be easy to make a connection! If you're in a relationship, then now is the time to increase the intimacy and good vibes with each other.
HEALTH: Watch your step because you might trip on yourself. Also, focus on your dental hygiene before your tooth starts aching.

QUOTE OF THE WEEK: "Share the spotlight with your friends and they will greatly appreciate the gesture. There's enough recognition to go around."
BUSINESS: There's no need to stress over the problem alone. If you're leading an initiative, learn to delegate tasks to knowledgeable colleagues and even ask friends for help. Only then will you be able to achieve success.
FINANCES: Money is flowing well right now and you won't be struggling with debt. This means that you'll be able to find a good work-life balance this week. Your lucky numbers are 1 and 5.
RELATIONSHIPS: You are smooth when it comes to communicating with others that friends will feel closer to you. Some friendships might move to a special, new level. You can even turn enemies into friends! Personal conflicts were resolved thanks to mutual respect and understanding. Good job!
HEALTH: You are in the pink of health! In case you do go down with a sickness, it's only going to be a minor ailment.

QUOTE OF THE WEEK: "Even if it feels like life is slowing down, there is still significant progress being made."
BUSINESS: You are starting to feel the pressure of your workload. Find a more productive way to release the tension and do what you can to stay on top of your tasks. You may not see immediate results but it will bear fruit in the long run.
FINANCES: Keep money matters discreet and gradually allocate your funds. Just bear with it for a bit because it will benefit you later on and you will be rewarded financially. Your lucky numbers are 5 and 9.
RELATIONSHIPS: Learn to feel secure in your relationship because even though you may not express affection often as a couple, the love is definitely there. If you're married already, you will feel assured knowing that your spouse will always be there to help you achieve success.
HEALTH: You have finally recovered from an illness that has been plaguing you. Learn how to take better care of yourself and seek advice on health.

QUOTE OF THE WEEK: "Even if your luck is looking good, expect the unexpected because anything can happen."
BUSINESS: Even if you are currently tackling a very tricky assignment at work, you will feel empowered to push through and finish the job. Keep calm because it's all good.
FINANCES: You will feel motivated to take on extra jobs to secure good financial flow. Cash may be easy to find but it will be difficult to keep in your pocket. Resist temptation and minimize access to online shopping apps. Your lucky numbers are 6 and 9.
RELATIONSHIPS: You are still as charming as ever but it's too bad that you are attracting people who don't fit your type. Even if the one you like is out of reach, you can still enjoy making new friends this week. If you are already committed then you're in luck because you are in a very caring relationship.
HEALTH: Protect your skin from rashes, insect bites, allergies, dust, smoke and the like. Careless food intake may also cause damage to your system.

QUOTE OF THE WEEK: "There's no need to rush things because things will not progress no matter how fast you go. Enjoy the scenery and you'll reach your destination in no time."
BUSINESS: You may not be reaping the benefits of your efforts just yet. Know that you will be recognized in due time. For now, since you've set the cadence for work, you can finally streamline business operations.
FINANCES: You're earning a bit of cash but you feel that it's not enough. The best thing to do right now is tighten that belt and cut down on your costs. Learn to let go of luxuries and you'll be warm and comfortable. Your lucky numbers are 5 and 7.
RELATIONSHIPS: Learn to control your stubbornness or it might get the better of you and lead to unnecessary drama. Don't let your emotions drive the conversation.
HEALTH: Expect to feel restless and grumpy this week due to constant overthinking. Why not try enjoying your favorite hobbies to destress? You are also at risk of skin damage and may experience an itching sensation or get pricked by a splinter.

QUOTE OF THE WEEK: "The events that are about to unfold are out of your hands. Whether the outcome is good or bad, confrontation is inevitable."
BUSINESS: A surprise task will be dropped on your desk but there's no time to panic. Just go full speed ahead and deal with the task at hand. You can do this!
FINANCES: You will be making a profit thanks to your goodwill and outstanding reputation in the community. When dealing with your budget, always think objectively and don't let emotions get in the way. Your lucky numbers are 0 and 3.
RELATIONSHIPS: Be content with the state of your relationship and don't be quick to find fault in your partner. Learn to adjust to each other before you start asking to make certain changes. Learn to be more attentive to the needs of your lover but don't invade their personal space.
HEALTH: Closely monitor any chronic symptoms that might arise such as coughing, sneezing, itching and the like. To ease your worries, consult a doctor as well.

QUOTE OF THE WEEK: "If you put all your heart and effort into something, then you will have no regrets regardless of the outcome."
BUSINESS: Work may be serious business but that doesn't mean that it has to be boring. Creating a fun and cheerful environment will boost productivity.
FINANCES: There is significant growth on both your income and expenditure. If you earn a lot then you tend to spend a lot. If you get less, then you use less. Learn to strike a balance and make sure to set aside extra money for a rainy day. Your lucky numbers are 5 and 8.
RELATIONSHIPS: A potential partner may seem appealing at first glance. However, the happiness you will find with them is only superficial. If you are really committed to finding a long-term relationship then you must keep looking and ignore any distractions.
HEALTH: You might be dealing with a lot of gut problems such as indigestion, flatulence and acidity. If you are a female Gemini then you might suffer from menstrual cramps. Remember to take it easy!