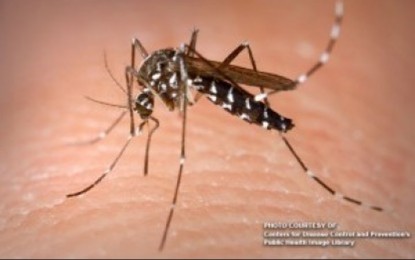 DUMAGUETE CITY – Entomological dengue surveillance is now being conducted in different towns and cities in Negros Oriental amid rising cases of the viral disease, a key Department of Health (DOH) official here said on Thursday.
DOH-Negros Oriental provincial officer Jennifer Remollo said the intensified monitoring of dengue cases and the entomological surveys of dengue vector mosquitoes come on the heels of a continuing rise in infections over the past weeks.
The agency noted in its latest weekly report the fourth dengue-related death this year, and a 124-percent increase in cases from January 1 to July 9, 2022 compared to the same period last year.
Records show that 807 dengue cases were reported for that period this year versus 361 cases with zero deaths for the same period last year.
"The local government units (LGUs) that have the highest number of cases are now undertaking the entomological surveys to evaluate and determine the presence of the Anopheles mosquitos that carry and transmit the virus between humans," Remollo said.
Other activities include house-to-house visits and impregnation (soaking curtains with insecticide) curtains and mosquito nets as preventive measures against the spread of dengue, she said.
Some of the LGUs conducting the entomological surveys are Tanjay City, Canlaon City, and Sta. Catalina, while training is undergoing in this capital city for the same survey soon, she added.
The spike in dengue cases in Negros Oriental started in June when quarantine restrictions in relation to the coronavirus disease 2019 (Covid-19) pandemic were significantly lowered.
Canlaon City tops the LGUs with the highest number of dengue cases at 186; followed by Bayawan City, 90; Dumaguete City, 71; and Guihulngan City, 50, while the rest had cases fewer than 49.
The four deaths were reported in Bayawan City, Dumaguete City, Sta. Catalina, and Basay.
Remollo said while the situation is still "not alarming", the red flag might be raised if the trend continues even as health authorities are scrambling to avoid an outbreak in the province considering that this is the so-called epidemic year that occurs in a three-year cycle. (PNA)