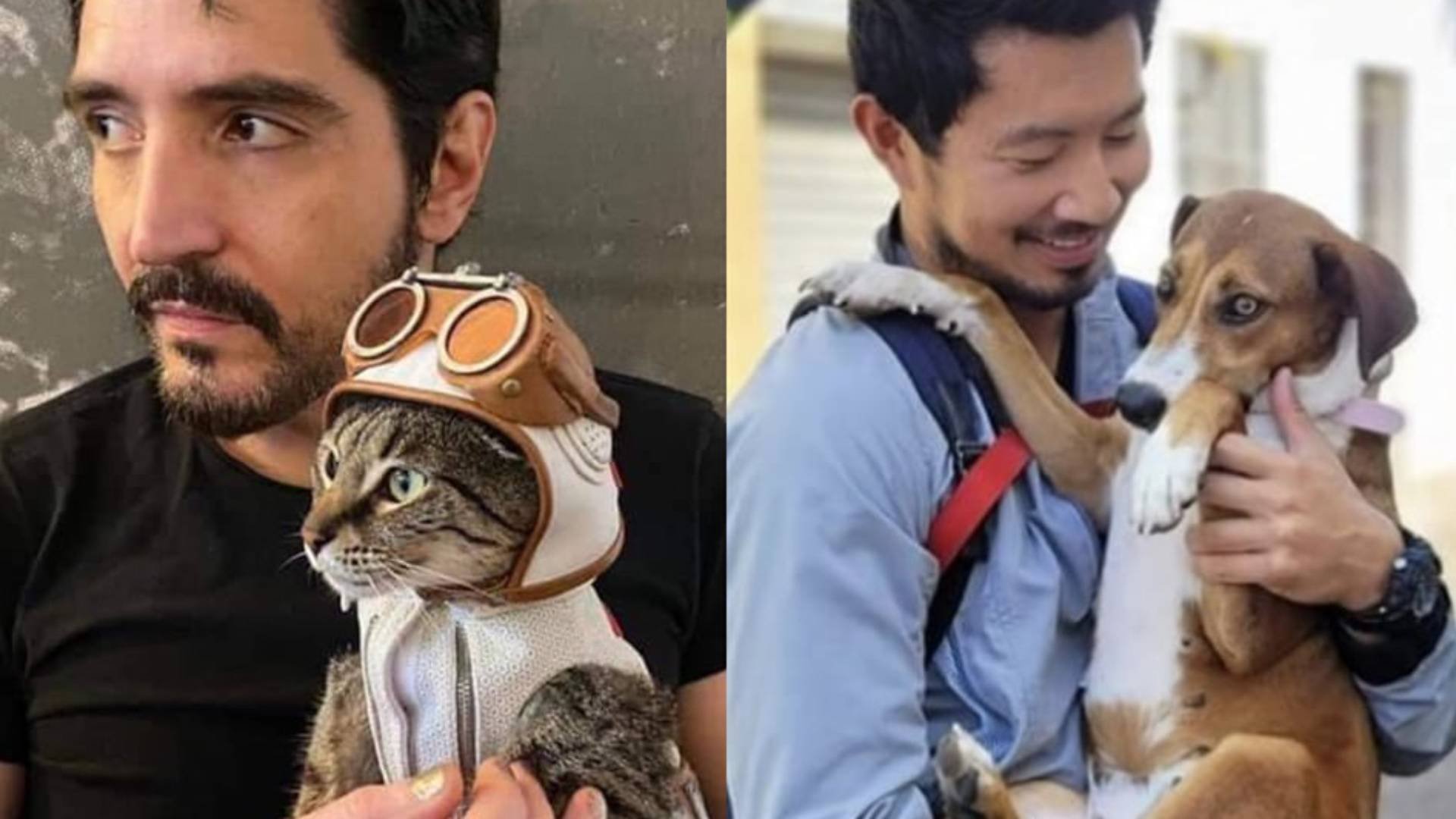 Photo credit: David Dastmalchian/Instagram, Simu Liu/Instagram
By Ica Hontiveros-Cheng
Imagine working in a foreign country, when a little critter walks in and captures your heart. Actors Simu Liu and David Dastmalchian, Marvel's Shang-Chi and The Suicide Squad's Polka-Dot Man respectively, didn't have to picture this romantic moment. It's exactly what happened to them on set, and they knew exactly what to do with these newfound friends: Bring it with 'em home!
Liu, whose Shang-Chi and the Legend of the Ten Rings is hitting theaters in September, has already become a big hit among animal lovers online. This is after he took to Instagram last March about the touching (and stressful) story of how he adopted Chopa. He met the street dog while shooting the dog adventure film Arthur the King in the Dominican Republic.
"The airline did not accept her into the cabin, so we had to crate her and put her in cargo. The airline would only accept her through a shipping company which ended up costing thousands of dollars in fees. We got lost at the airport during pre-inspection with absolutely no idea who to contact. We had to divert our destination last-minute. The second flight did not have functional AC in the cargo section so she had to get on a flight 4 hours later," Liu said.
"After what must have been an insanely restless 24 hours, Chopa finally touched down at LAX and then was promptly delivered to me."
Love is always worth it, is it not?
"It really took a village to get this girl out of the Dominican Republic and everything that went wrong did," Liu said.
"Still not a single regret…I'm so in love with this girl and I can't wait to make her the most spoiled little Hollywood princess there ever was."
Cue in the awwws!
READ: 'Shang-Chi' is coming and we are long overdue for an Asian MCU hero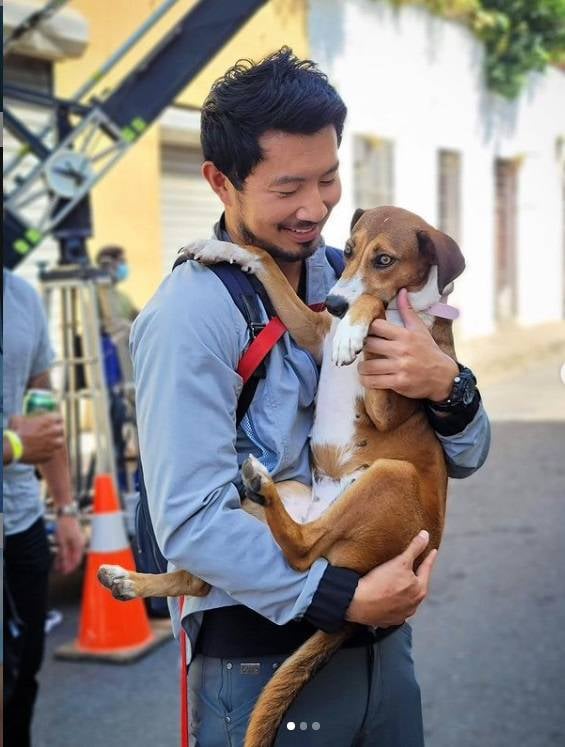 Photo Credit: Simu Liu/Instagram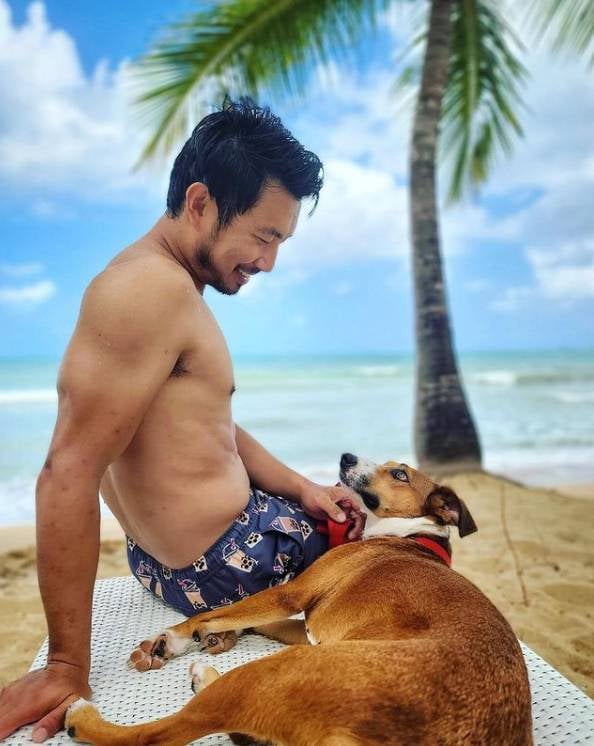 Photo Credit: Simu Liu/Instagram
Meanwhile, DC actor Dastmalchian found his great love in a stray cat while shooting in Panama. He shared the story of Bubblegum (full name: Abner Bubblegum Polka-dot Cat) through an Instagram post last June.
"With the help of his @thesuicidesquad family & some generous animal lovers in Panama, I was able to rescue Bubblegum... She has been a blessing to our family & was instrumental in helping us through the pandemic," he said.
Dastmalchian then advised, "Please adopt, don't shop, and spay/neuter your pets."
The same post was made more adorable with Bubblegum in a Polka-Dot Man costume. The DC movie's resident costume designer Judianna Makovsky also did the cat's tiny outfit, twinning with Dastmalchian's scene-stealing character! Note: Makovsky has also worked in The Hunger Games, Harry Potter, and a number of MCU films, so we know that Bubblegum's costume is the real deal!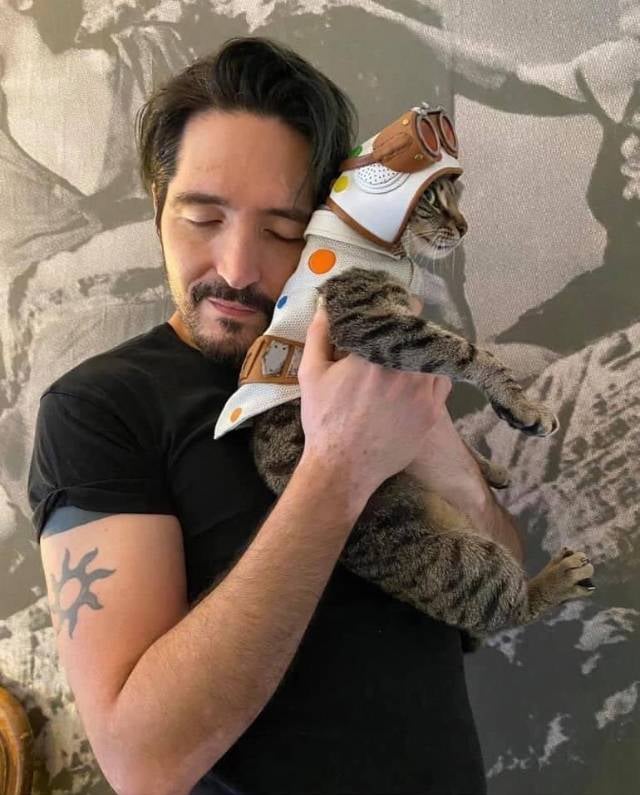 Photo Credit: David Dastmalchian/Instagram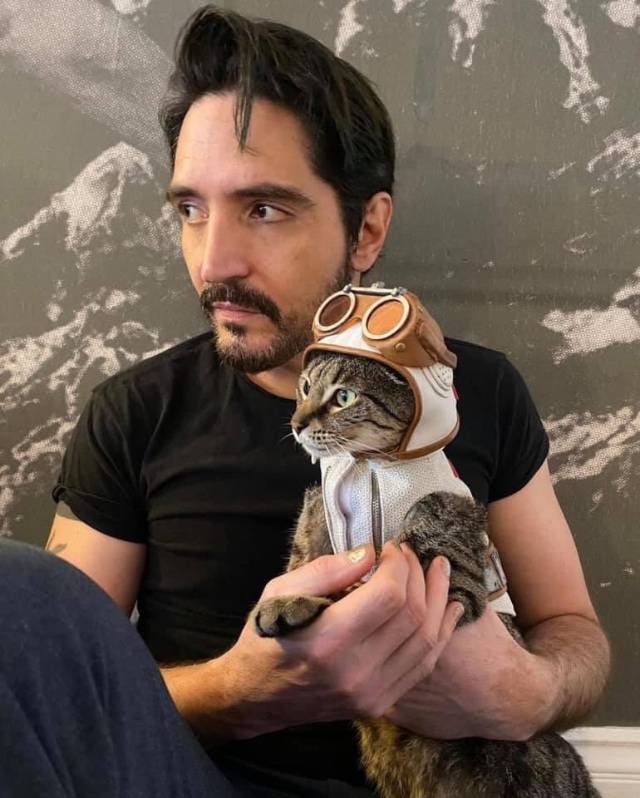 Photo Credit: David Dastmalchian/Instagram
Guys stripping off their macho persona to be adorable fur parents? We're always a sucker for stories like this! Tell us yours in the comments!
ALSO READ: Review: How Marvel helmer James Gunn fixed DC's 'The Suicide Squad'