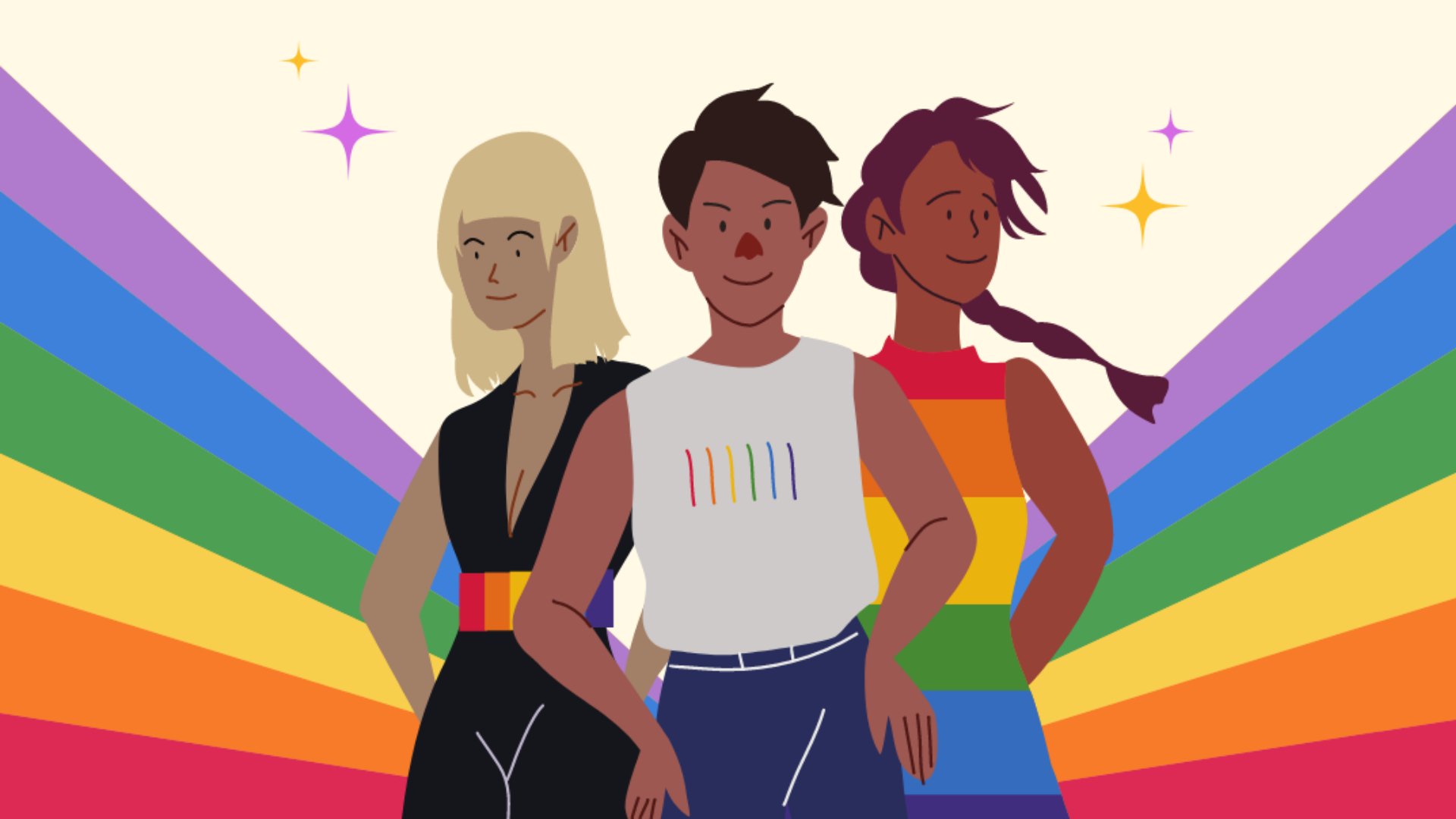 Photo credit: Canva Philippines
By: Jerald Uy
Pride Month might have passed, but that doesn't mean the fight is over. As far as the still marginalized LGBTQIA+ community is concerned, celebrating individuality and validating everyone as equals remains an ongoing crusade.
Thankfully, some brands have been more vocal than usual in supporting the community. The following businesses, in particular, have lent their platforms to amplify the #LoveWins battlecry. Show some love to these local gems by checking 'em out!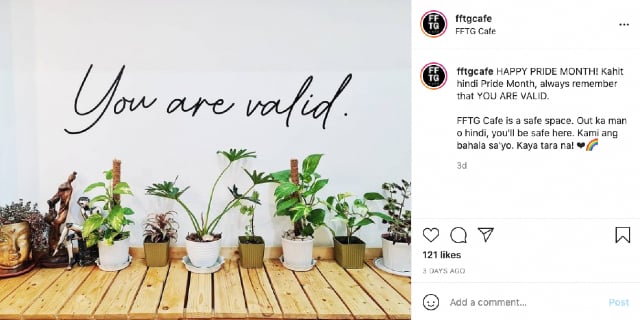 Photo credit: FFTG Cafe/Instagram
FFTG Cafe
Those looking down on rainbow capitalism may start respecting the likes of FFTG Cafe at 58 13th Ave. in Quezon City. The establishment is recently gaining fame for its good (comfort) food and rainbow motif. The name of the shop "Food for the Gays" gives away the fact that everyone is welcome here—a "safe space" for anyone in the spectrum.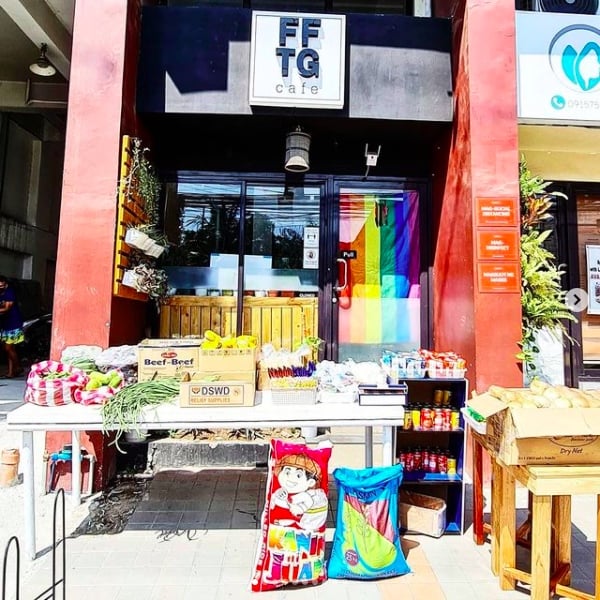 Photo credit: nariesegiangan/Instagram
Owned by proud lesbian couple Nariese Giangan and Chippy Abando, FFTG Cafe often tries to be socio-politically relevant. Case in point: Last April, it set up its own community pantry just outside the shop to help seek donations for disadvantaged fellows.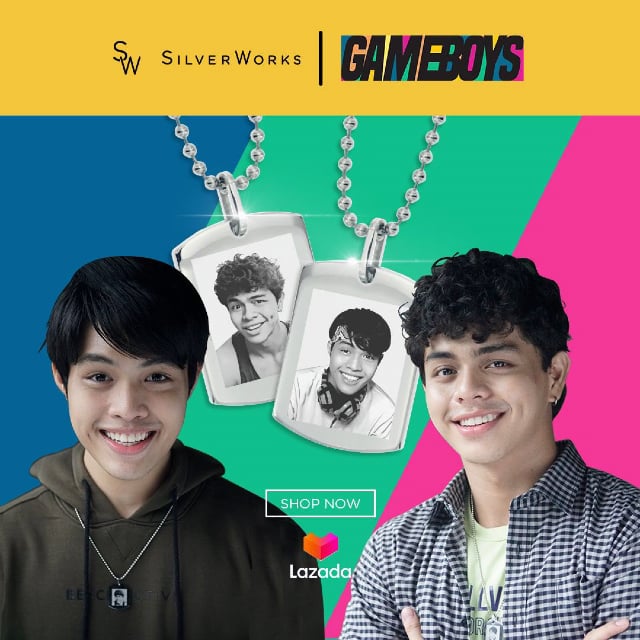 Photo credit: Silverworks
Silverworks
Sterling silver jewelry retailer Silverworks might be monotonous in its brand colors. But joining the fight recently, the company opted for the "rainbow" association with LGBTQIA+ role models as its ambassadors for a new accessory. A collab with hit Boys' Love (BL) series Gameboys, Sterling's newest stainless steel dog tag is engraved back to back with the faces of the film's main characters Gavreel (Kokoy de Santos) and Cairo (Elijah Canlas). It's a fan collectible!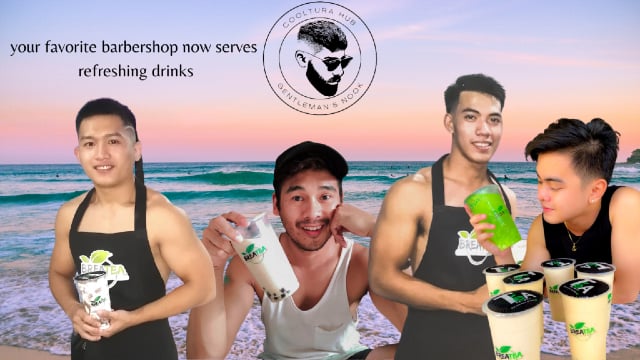 Photo credit: Cooltura Hub Facebook page
Cooltura Hub
Cooltura Hub is a barbershop doubling as a refreshment stand in Guiguinto, Bulacan. To commemorate Pride Month, it offered discounts to customers who have shown a photo of them with their BreaTea drinks. Cooltura Hub is owned by Jeoff Solas, current tourism and regional relations director of the Philippine LGBT Chamber of Commerce.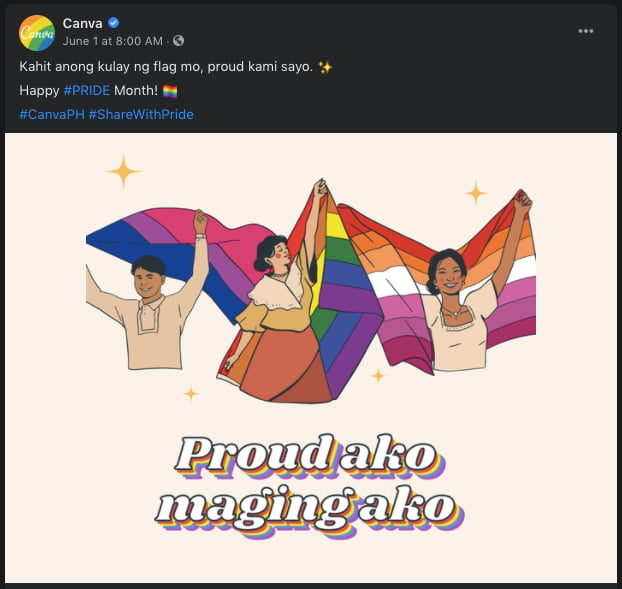 Photo credit: Canva Philippines
Canva Philippines
Online graphic design platform Canva kicked off Pride Month with, what else but a catchy graphic art? The card showed three Filipiniana-wearing individuals, with one carrying the bisexual flag and the others holding the Pride flag and the lesbian community flag in the air.
Canva followed it up with more art supporting the same cause, including a guide to Bekinese (Filipino gay lingo) and an infographic on how to be a better LGBTQIA+ ally.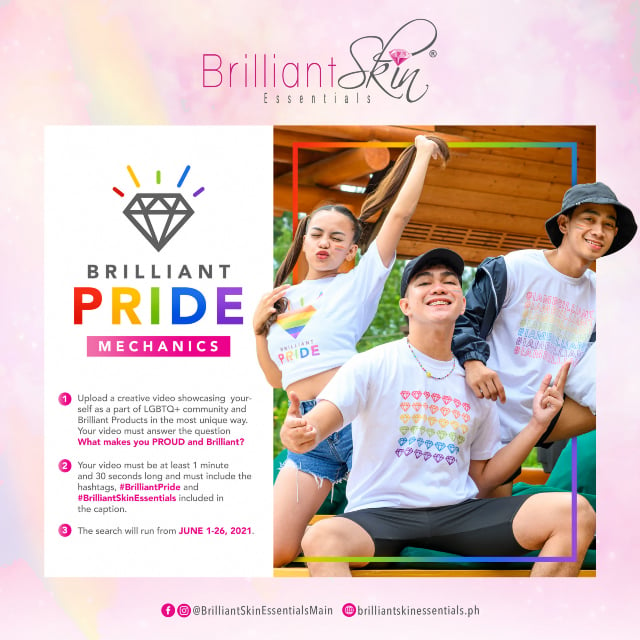 Photo credit: Miss Glenda Facebook page
Brilliant Skin Essentials
Brilliant Skin Essentials CEO Glenda Victorio posted a contest open to all members of the LGBTQIA+ community on her page. The mechanics: Upload a creative video of them next to Brilliant Products. Leveraging the Filipinos' collective interest in beauty pageants, the video had to have a Q&A portion featuring the question, "What makes you proud and brilliant?" Victorio, acknowledging the LGBTQIA+ as a respectable market, also created a Facebook group just for the Brilliant Pride community. Way to go!
READ: Catriona Gray on what it means to be a Filipino this Pride Month
ALSO READ: Spotify celebrates Pride all year