Shoes on, party clothes everywhere, hair unkempt, no time to make up the bed—December could really take a toll on us with all the parties and events going on, that we often forget to take care of our skin.
But with the latest facial treatments of Beauty Getaway, we get to skip feeling dull and dry this season.
Here are signature treatments by Beauty Getaway that will leave your skin feeling refreshed, rejuvenated, and recharged:
Hydraboost Facial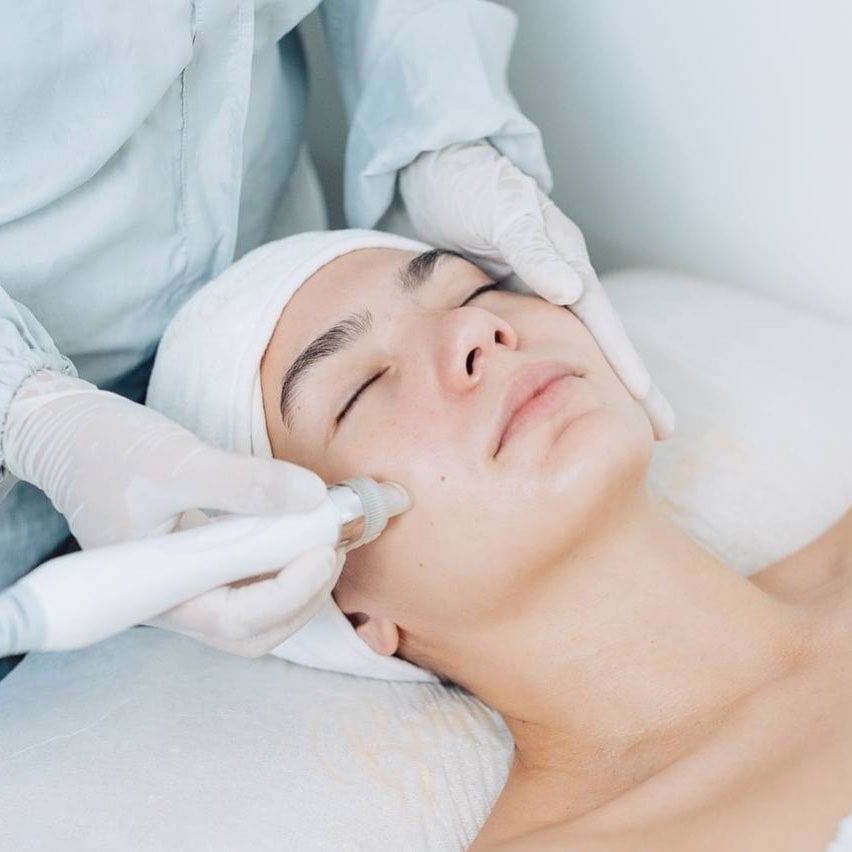 Beauty Getaway's hydraboost facial is "an all-in-one premium facial treatment that utilizes a vortex-fusion delivery system to deeply and gently cleanse, extract, exfoliate and hydrate skin while infusing highly effective serums tailored to your specific skin needs."
Partying late at night could result in breakouts and skin problems. This treatment is here to help you reduce your sebum production, and remove unwanted blemishes, freckles, and dark spots.
Another great effect of this treatment is that it reduces wrinkles and fine lines with its anti-aging formula.
Oxydome Facial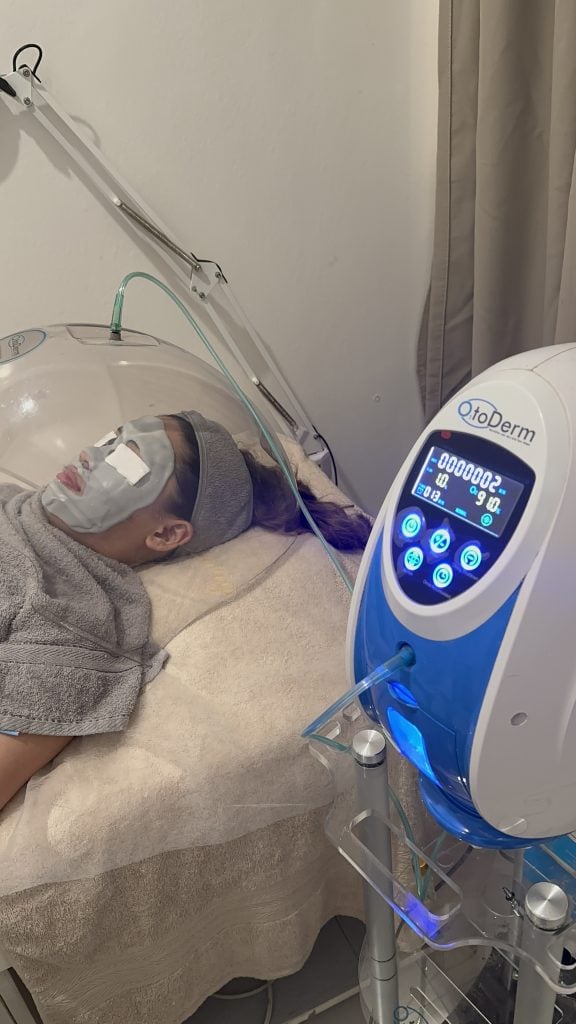 Definitely one of the newest technologies in skincare, Oxydome is a "revolutionary oxygen dome that revitalizes skin with a high dose of 90% purified oxygen and anion that boosts microcirculation, stabilizing free radicals, and healing damaged cells."
Consumption of alcohol and cocktails gives a dehydrating effect not just on the body, but especially on our skin. In order to achieve that healthy glow, we need a treatment that helps us rehydrate and soothes our skin pores.
Luxury Facial with Diamond Peel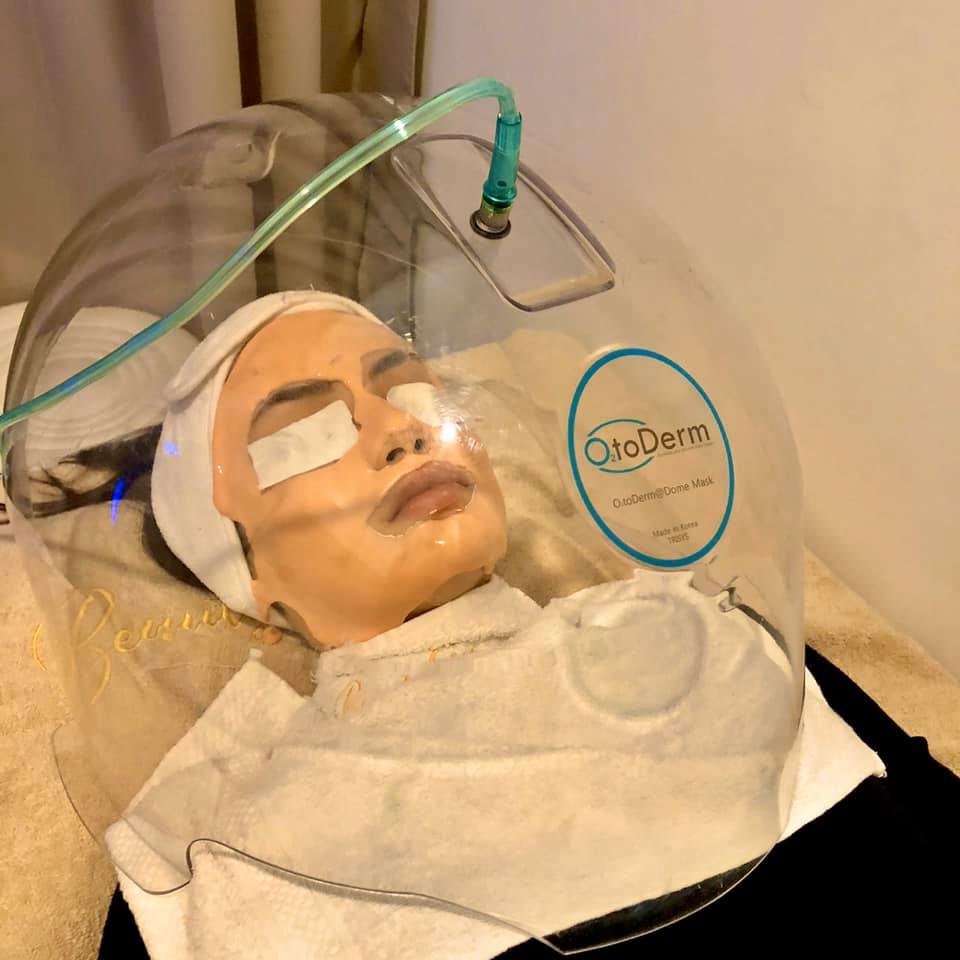 When we get home at 3:00 a.m. after a night of partying, sometimes—sometimes!—we forget to do our skincare routine and go straight to bed in the night's clothes and makeup (we don't judge.)
This can take a toll on your skin, so treat yourself to this luxury facial, which deeply "cleanses, extracts black and white heads and exfoliates dead skin using diamond dermabrasion." It helps replenish skin, removes gunk, and improves skin elasticity.  Get that luminous, radiant-looking skin even after all the crazy nights this season.
Face Contouring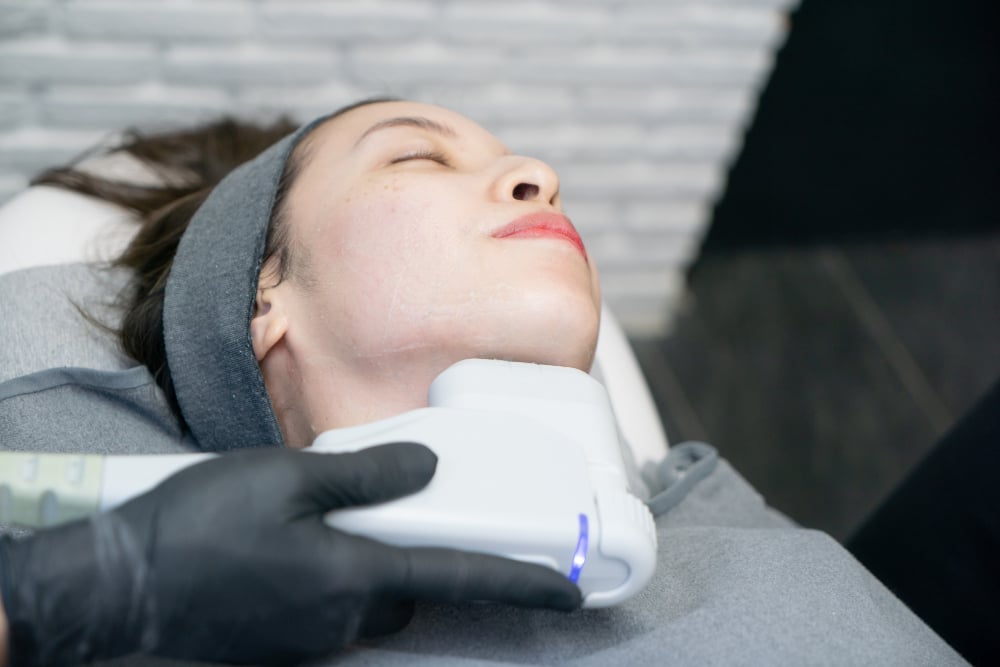 Too much stress and lack of rest could deprive our skin of nourishment. Consequently, we need to go for treatments that would increase the moisture level in our skin and help us achieve a more youthful glow. It's also a bonus to lessen the extra fat around our faces from all the eating!
The MaxLift treatment is a "non-surgical facelift treatment that uses High-Intensity Focused Ultrasound (HIFU) to stimulate collagen production resulting in a firmer, tighter, and more contoured face." If you want to achieve a more chiseled jaw inspired by Bella Hadid, this treatment tightens and enhances sagging skin.
Meanwhile, radio frequency is a "skin tightening treatment that heats the skin without damaging it in order to break down fat cells and stimulates collagen production to improve skin tone and elasticity."
Laser Hair Removal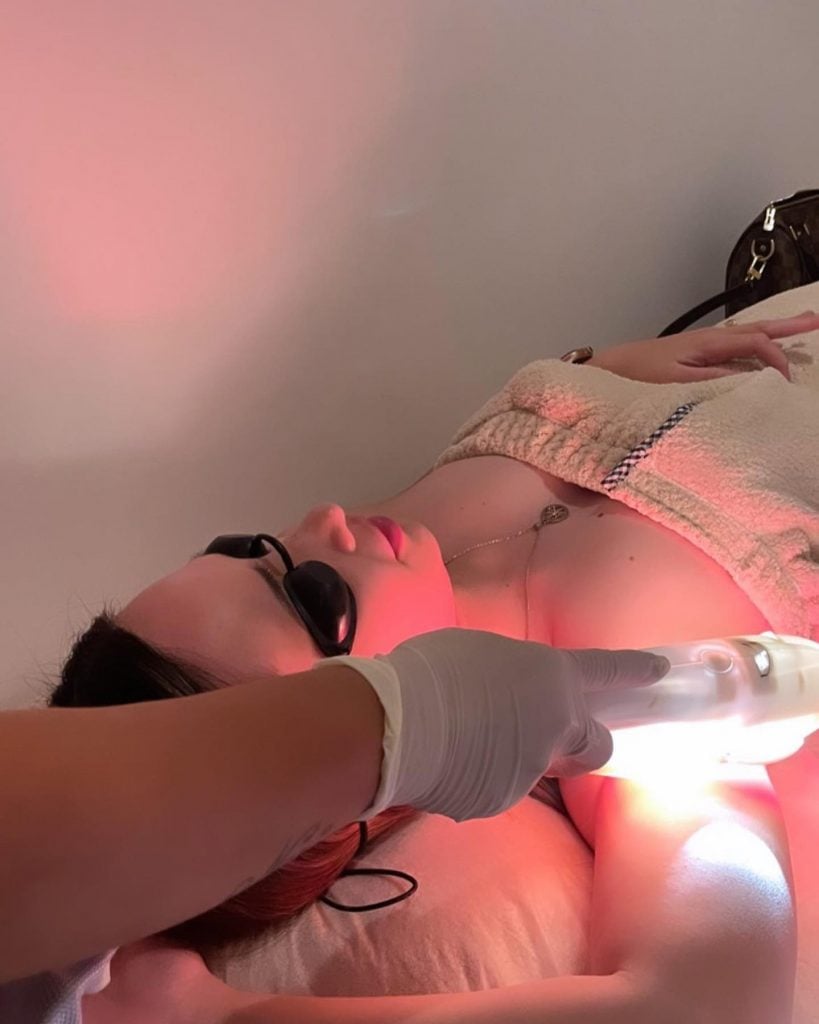 Although it has become a norm to embrace our natural body hair, Beauty Getaway gives you the option to remove unwanted hair for the year ahead
Besides getting your hair lasered off, Beauty Getaway's Intense-Pulsed light (IPL) technology, enhanced with new Optimal Pulse Technology, "penetrates deep within the skin to stimulate dormant cells and encourage collagen production."
Despite our busy schedules, let's not forget to sleep, drink water, and treat our skin. What good is a party if our skin is not feeling it? Remember, we must take care of our health and be kind to our skin. We wear it every day.