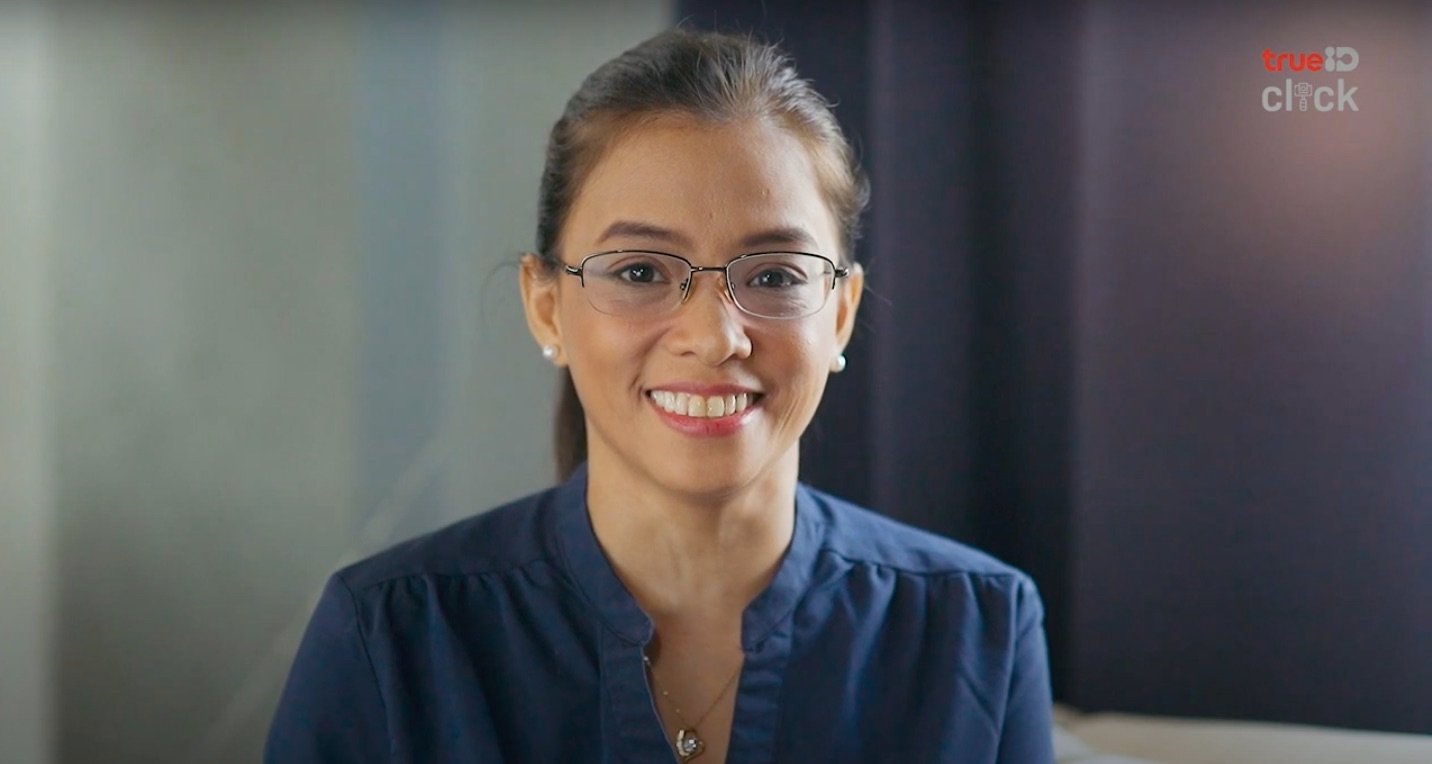 "Kaya nabuo ang Organized na Bahay, Organized na Buhay, kasi napatunayan namin yun in life."
Getting organized can be a struggle for many of us. But don't worry because TrueID Click pitch winner Maan Cayabyab will help you get things in order with her new show, Organized na Bahay, Organized na Buhay.
Before joining TrueID's pitch competition, Maan is already a mommy vlogger known as kayamaann, who conducted seminars on how to minimize clutter using the principles of 5S (but more on that later). And now she would like to share the knowledge and experience by kicking things up a notch as a full-fledged content creator and host of Organized na Bahay, Organized na Buhay. Curious about her craft? Check out Maan's pilot episode where she visits the home of a mom who is in dire need of fixing her kitchen.
Organized na Bahay, Organized na Buhay's Pilot Episode

Maan sat down with True Digital Philippines Original Productions OIC Rica Rara during their TrueID Click Hangout session to share the experience of making her first digital show. She dishes out more details about her transformation from teacher to vlogger, and now as a producer and host.
On how it feels like to win the TrueID Click pitch competition:
"Ever since manalo [ako], parang noong una hindi pa sya nagsi-sink in. Pero noong hiningan na kami ng timeline tapos pinagsimula na kami mag-shoot, doon ko na-realize na ang hirap pala mag-artista! (laughs)" Maan then proceeds to talk about what she learned so far about the intricacies of hosting. Everything felt so new to her from the camera, the lights, and even the many microphones that pick up every little sound. It was a very different journey compared to casual vlogging.
On the difference between vlogging and producing a digital show:
"Sa vlogging kasi, di naman pinapansin yun. Pero dito pala, lahat [ng] iyon, oo kailangan." Maan quickly learned the value of safety shots (recording the same scene more than once) in producing a show. It even came to the point where she's memorized certain scenes by heart due to the number of takes that she was doing.
On the origins of Maan's organizational skills, which led to her current career path:
Maan first encountered the principles of 5S when she used to be in the corporate world around 12 to 14 years ago. It's one of the requirements so that an office can receive an ISO certification. This culture of organization led her to welcome the very same principles of 5S into her home. So when the Philippines went on lockdown, she decided to take her way of life a step further. "...so ngayong nag-pandemic, naisip ko since ginagawa natin ito sa bahay, bakit hindi natin ito i-share sa mas maraming mommy para mas marami maging masaya ang buhay?"
On what the 5S methodology really means:
According to Maan, the 5S principles originated from the Japanese terms seiri, seiton, seisō, seiketsu, and shitsuke. It has since been translated and adapted in her show as sort, set in order, shine, standardize and sustain. "Kaya sya tinatawag na methodology, [because] you can be organized in everything [if you apply 5S as a method]." From our own bags to our homes, she teaches that we can be more organized by sticking to this method.
On how she can help fellow mommies through sharing knowledge:
Maan banks on the fact that she is also a mother of three daughters and went through a similar experience as most moms. She wants her content to be relatable and to resonate with them. She even shares with us some tips on how to keep her house organized before going to bed at night. She suggests practicing the 5S method 5 minutes in the morning and 5 minutes before going to sleep. "Kung nag-apply ka ng 5S bago matulog, paggising mo, magigising ka nang matiwasay. Di ka gigising ng [may] kalat."
That said, Maan has a disclaimer regarding the lessons: she emphasizes the value of each family member's participation and discipline in keeping the home organized. After all, teamwork makes the dream work!
You can check out the rest of Maan's interview here.