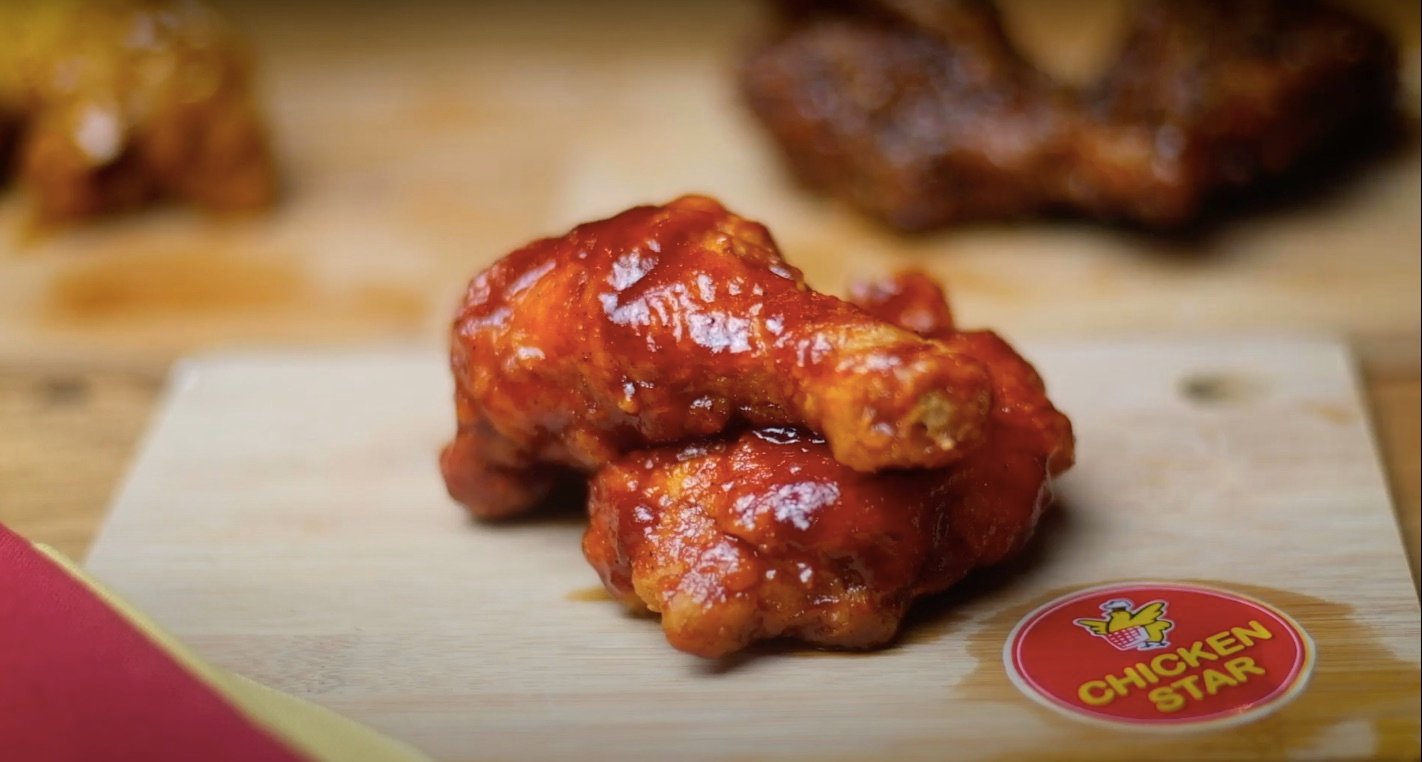 Because setting aside time to cook for yourself is a valid form of self-care.
When daily obligations take over your life, you may resort to instant food for a quick fix. However, nothing beats the glowing satisfaction of putting a lot of effort into making your own meal. Wanting to remind viewers about the joy of home cooking, YumPinas collaborates with Chicken Star to bring you recipes that not only taste good but will feed your weary soul after a full day of work or studies.
P.S. Watch the cooking process in action and click on each picture below so you can follow along with the recipe. Happy cooking!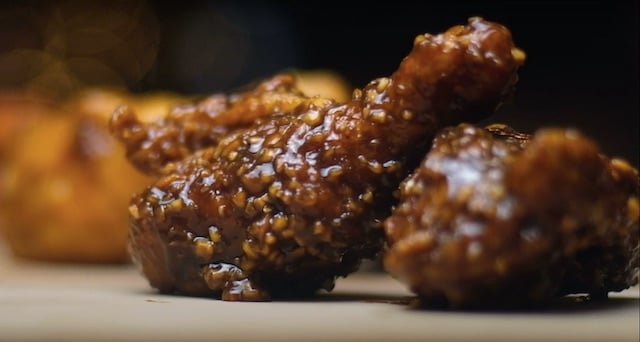 Got a mad craving for chicken but can't decide on the flavor? Why not try them all? This power trio packs a punch that's thrice as nice with every crispy, crunchy bite.
Ingredients:
Gochujang Glaze
100g of gochujang paste

1 tbsp of mirin

60g of lemon juice

60g of honey

15g of butter

A pinch of salt

A pinch of pepper
Honey Mustard Glaze
30g of melted butter

2 tbsp of Dijon mustard

2 tbsp of honey

A pinch of chili flakes
Peanut Sauce Glaze
You Will Need:
A saucepan

A large mixing bowl

A mortar and pestle
Instructions:

For the

gochujang glaze

: Place the gochujang paste in the pan, followed by the mirin, lemon juice, honey, and butter. Then continuously stir the mixture in the pan, letting it simmer, before setting it aside for later use.

Next, prepare the

honey mustard glaze

by adding melted butter, mustard, honey, and chili flakes while stirring the pot. Let it simmer then set it aside for now.

For the

peanut sauce glaze

, grab a mortar and pestle then grind the roasted peanuts to a fine powder. Then, pour some soy sauce in the pan followed by a spoonful of peanut butter and a splash of hoisin sauce. Now add the grounded peanuts and cornstarch mixture into the pan then sprinkle some pepper on top. Continuously stir the mixture and let it simmer. Don't forget to transfer each sauce separately into a bowl for when you start coating the chicken.

It's time to glaze our fried chicken! First, choose your sauce then pour a bit of the glaze into a mixing bowl.

Place the fried chicken inside the bowl so it can soak up the sauce at the bottom before you pour in the rest of the glaze.

Now for the fun part: Grab your bowl and gently shake the mixture around in order to evenly coat the chicken. Perhaps do a little dance while your playlist is booming in the background.

Repeat the process for each glaze and you're done! Reward yourself with a delectable bite of each flavor.
Pasta is an ever reliable staple when your tummy's rumbling and you're in dire need of an easy-peasy meal to whip up at a moment's notice. So why not perk up your pasta with something different and yet oh-so-familiar with a Filipino flavor combo that tastes just like home sweet home?
Ingredients:
1 pack Chicken Star Longanisa

200g rigatoni pasta

30ml olive oil

1 large onion

5 cloves of garlic

60g of julienned cherry tomatoes

1 small red bell pepper

1 tsp of chili flakes

Salt

Pepper
You Will Need:
A cooking pot

A mixing bowl

A knife

A spatula
Instructions:
Cook the pasta according to the package instructions. Once it's

al dente

, drain the pasta and set it aside for later use.

Drizzle some olive oil on a heated pan and get a sizzle going.

Next, prep your fresh ingredients by finely mincing a large onion and some garlic. Then get some cherry tomatoes, slice them in half, and julienne (cut into fine strips) the red bell pepper.

Place the onion, garlic, cherry tomatoes, and red bell pepper on the heated pan to get it cooking.

While that's happening, slice your

Chicken Star Longanisa

and drop the pieces into the sizzling pan.

Using a spatula, move the ingredients around the pan to let it evenly cook.

Top it off with a sprinkle of chili flakes for some added heat.

Now add the rigatoni pasta and make sure to completely mix it in with the other ingredients. Then, add salt and pepper to taste.

Serve it on a pretty plate and dig in!
Hankering for more delicious recipes? Check out Season 2 of YumPinas here on TrueID and jumpstart your culinary journey. To get one step closer to YumPinas levels of cooking, gathering the right ingredients is also a must! You can get quality meat at Chicken Star Philippines. Visit their Facebook page to find the nearest branch in your area.