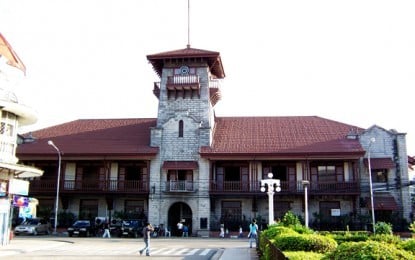 ZAMBOANGA CITY – The City Health Office reported Thursday that four coronavirus disease 2019 (Covid-19) variants, two of which are considered most infectious, have been detected in this city.
Dr. Dulce Amor Miravite, city health officer, said the four Covid-19 variants include the Alpha (South Africa), Beta (United Kingdom), Delta (India), and Theta (Philippines) as of October 11 based on the genome sequencing results from the Department of Health (DOH).
Miravite said a total of 175 cases belonging to the four variants were recorded. Of the 175 cases, 152 recovered and the remaining 23 succumbed to the virus.
Miravite said the Beta variant has the highest number of cases at 122, of which 101 recovered while 21 died.
She said there were 30 cases of the more transmissible Delta variant, with 29 recoveries and one fatality.
She said the Alpha variant recorded 22 cases with 21 recoveries and one fatality.
The Theta variant recorded one recovered case.
Miravite said she believes that the Delta variant is driving the current surge in Covid-19 cases here.
Miravite noted that the first surge in Covid-19 this year that occurred last May was driven by the Beta variant.
As of October 19, this city has recorded a total of 19,413 cases of Covid-19 with 15,972 recoveries, 2,602 active cases, and 839 deaths.
The data showed that 99.11 percent of the active cases were acquired through community transmission while the rest included 15 detainees, four persons deprived of liberty, three authorized persons outside of residence, and one Bureau of Jail Management and Penology (BJMP) personnel.
The data showed that 46.5 percent of the active cases are with mild symptoms, 44.8 percent asymptomatic, 5.6 percent moderate, and 3.1 percent severe. (PNA)