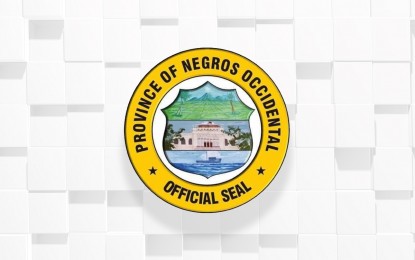 BACOLOD CITY – The Negros Occidental provincial government has adopted anew a four-day work-week scheme as part of the measures to limit the movement of Negrenses amid the increasing local cases of coronavirus disease 2019 (Covid-19).
"The purpose here is to really manage the movement of people. We should take the lead in the provincial government. We have done this before," said Governor Eugenio Jose Lacson as he issued a memorandum for the new work arrangement on Monday afternoon.
Beginning April 16 and every Friday thereafter, provincial government employees will work from home. Capitol-based offices will be open only from Monday to Thursday, 8 a.m. to 5 p.m., and will be closed every Friday.
"In the interest and the exigency of the service and for the protection of employees the employees of the provincial government, a four-day workweek and a day of work from home shall be implemented until revoked or amended in writing," Lacson said in the memorandum.
He also directed the heads of departments and offices to assign work to their respective employees during the work from home schedule, adding that employees of the Provincial Health Office and the Capitol-run hospitals as well as those whose services are required daily can make arrangements for a four-day work-week.
Arrangements or work schedules should be submitted to the Provincial Human Resource Management Office not later than April 16, the governor said.
On Aug. 28 last year, the provincial government started to implement a four-day work-week arrangement as a measure to curb the spread of Covid-19.
Employees returned to a five-day work-week duty only on Nov. 9.
Lacson ordered the adoption of the four-day work-week anew as he enforced uniform curfew hours in all the 31 cities and municipalities on Monday to contain the local transmission of the virus.
The governor acknowledged that "it is not safe in Negros Occidental at the present time, but we can do something about it".
Data of the Department of Health-Western Visayas showed that on April 12, Negros Occidental logged 256 new cases.
This brought to 8,600 the total cases in Negros Occidental, including 1,515 active cases, the highest in Western Visayas. (PNA)