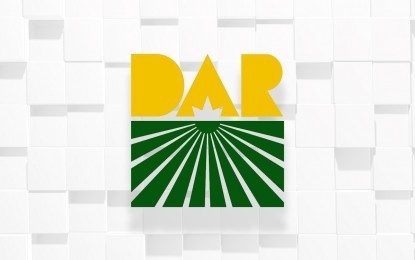 MANILA – Preparations are underway for the 2022 1st Semester National Formative Assessment and Planning Conference to gauge how far the Department of Agrarian Reform (DAR) has fared over the past semester to ensure the effective and efficient delivery of its mandated tasks.
Lawyer Luis Meinrado Pañgulayan, DAR Undersecretary for Policy, Planning and Research, said a meeting between and among the central office and its counterparts from the regional offices had been scheduled on Tuesday for presentation and consolidation of the latter's performance last semester.
He said the discussion would zero in on issues and challenges that cropped up in the first semester to map up plans for confronting and resolving them to ensure the unimpeded implementation of the DAR's land acquisition and distribution, provision of support services and delivery of agrarian justice.
Pañgulayan advised the regional planning officers to submit in advance vital documents relative to their performance reports, as well as financial performance for Land Tenure Security Program, Agrarian Justice Delivery Program, and Agrarian Reform Beneficiaries Development Sustainability Program to better prepare them for the conference proper.
These reports, he said, would be shared by the DAR central office technical staff with members of the executive and management committees of every sector of the department to give them ample time to review those reports and better prepare them for the conference proper.
Pañgulayan said the idea is to call off the presentation of these reports during the conference proper to maximize time, efforts, and resources in assessing issues and challenges met in the first semester and in finding ways of resolving them "to ensure the effective and efficient delivery of the remaining balances for the year." (PR)