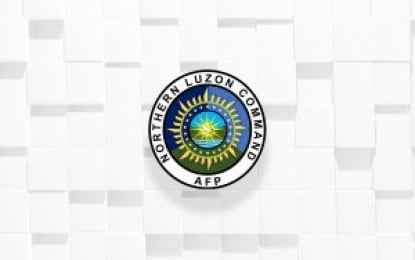 CITY OF SAN FERNANDO, Pampanga – At least 60 housing units will soon be built for indigenous peoples (IPs) in Porac town.
This, as Porac municipality, Northern Luzon Command (Nolcom), and non-government organization Philippine Business for Social Progress, joined hands for the relocation and resettlement of the IPs in Barangay Sapang Uwak.
Nolcom chief Lt. Gen Arnulfo Marcelo Burgos Jr., said in a statement on Wednesday "this community development initiative will aid in the construction of much-needed homes for indigenous people living in high-risk zones".
Aside from the housing units, a barangay hall, and a community cultural center will also be put up in the area.
The materials and budget for the "Sapang Uwak Housing Project" will come from pledges and donations of various stakeholders.
The 522nd Engineer Construction Battalion, an Army engineer unit under the operational control of Nolcom, will be leading the project in terms of manpower and technical expertise, with the support of the local government.
"By our collaboration, we will make housing more accessible to our indigenous people in Barangay Sapang Uwak while integrating creative programs, and assistance that will improve the quality of their living condition," Burgos said.
The Nolcom has initiated various capacity-building programs that aim to create an environment of inclusivity with the tribal sectors in Northern and Central Luzon since the IPs remain to be the most vulnerable sector of the society from the exploits of communist terrorists.
Last January 11, the Nolcom created the Indigenous Peoples' Affairs Desk (IPAD), in partnership with the National Commission on Indigenous People, to efficiently address the issues of the IPs that might be exploited by rebel groups and their front organizations.
A Tribal Chieftains Summit was launched last March 20, and an IP Youth Leadership Summit on July 30, all orchestrated to strengthen the culture of peace and inclusive development among the IPs.
With almost 30 percent of the IP population in the country residing in the Northern and Central Luzon, Nolcom is committed to its campaign against the exploitation of the tribal people. (PNA)