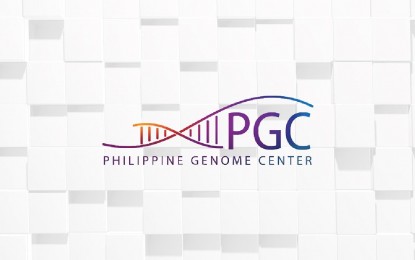 MANILA – The House of Representatives is committed to include the funding to expand the Philippine Genome Center (PGC) in Visayas and Mindanao in a renewed push for a third Bayanihan stimulus package.
The genome sequencing funding is one of the cheapest lifesaving measures in the proposed Bayanihan 3 in order to combat the various Covid-19 variants, according to Albay 2nd District Rep. Joey Salceda, who co-chairs the House economic stimulus and recovery cluster.
"Tracking what the variants are and where they are is crucial. If you don't have enough genome sequencing in Visayas and Mindanao, you are walking blindly in about half of the country," he said in a statement.
Earlier this month, the Philippine Genome Center sought funding from the government and private sector for the expansion of its coverage to Visayas and Mindanao.
The genome center estimated it will need an additional PHP100 million, which Salceda said Bayanihan 3 will fully cover.
"We are committed to funding the expansion of the Philippine Genome Center. We should have done this much earlier, but now that there is an opening with the economic managers, we will seize the opportunity to fund this need," Salceda added.
The Bayanihan 3 package, according to Salceda, would be "more basic" and "tighter" as it deals with the people's most essential needs, including cash ayuda (assistance), medical assistance, cash-for-work, relief, and medical interventions, including genome sequencing.
"It is also more flexible so that the Executive can mix and match the allocations as needed," he said. "Absolutely, we need the powers to realign, declare savings, and seek other funding sources from the 2021 budget, because we are needing more ayuda than we predicted during the budget deliberations. And the budget is quite inflexible without these powers."
Based on data, he said September and October could be the worst months, as he stressed the need to find a way to pass the bill within that "tight timeline".
"So if we don't get a Bayanihan 3 passed to deal with this issue, you could have no power to realign any further funds for ayuda, and very few excess resources to directly address the new variants," he said.
Salceda will meet with economic managers on Thursday to identify funding sources for Bayanihan 3.
"The economic managers are looking into what sources can be funded. But we are moving forward with something. On our end in the House, we are proposing a more narrow, more focused version than the big package that we proposed earlier. I think our PHP170 billion tag for this is more realistic and can be funded fully," he said. (PNA)