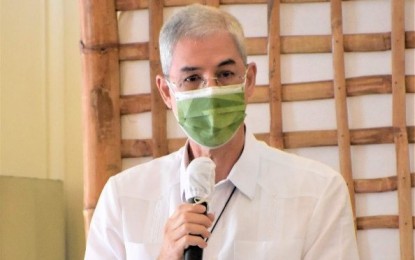 BACOLOD CITY – Negros Occidental Governor Eugenio Jose Lacson urged Negrenses on Monday to think of others and become heroes amid the continuing crisis brought by the coronavirus disease 2019 (Covid-19) pandemic.
"Now is the time to rise above our own self-interests and convenience for the good of our province, our country, and humanity. Today, let us celebrate our National Heroes' Day by becoming the heroes we seek," he said in a statement.
Lacson said that as the country goes into the second year of the pandemic, the province once again "honors the modern-day heroes, our frontliners" who despite their exhaustion and fear, continue to brave the battlegrounds of the health crisis.
"To everyone else, let us take on our crucial role in this fight by getting vaccinated, along with our continued strict adherence to health protocols," he added.
In his virtual State of the Province Address last week, Lacson remained optimistic that Negros Occidental would overcome the challenges posed by the Covid-19 pandemic as he noted the declining number of active cases in the province.
As of August 29, Negros Occidental, which is under general community quarantine,  recorded a total of 22,805 cases, with only 842 active cases much lower than almost 2,000 in the past months.