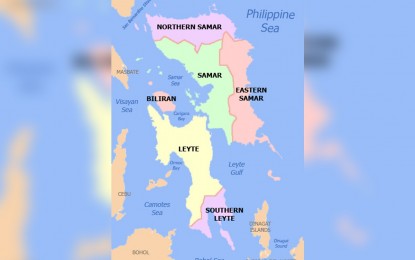 TACLOBAN CITY – Population growth in Eastern Visayas slowed down from 2015 to 2020 largely due to out-migration, officials confirmed on Wednesday.
Although the population count in 2020 has increased compared to five years ago, its growth rate is the lowest recorded since 1980, said Philippine Statistics Authority (PSA) Eastern Visayas regional director Wilma Perante in a virtual press briefing on the results of the 2020 Census on Population and Housing (CPH).
Total population in the region rose to 4,547,150 in 2020 from 4,440,150 in 2015 or an increase of 107,000 persons in the past five years.
Growth rate is pegged at only 0.50 percent, lower than the 1.52 percent recorded in 2015.
"The major factor that contributed to the slowdown of our population growth rate is the high number of migrations from outside of their birthplace in the region. Based on the results of the 2018 national migration survey, over 1 million people transferred to other places outside Eastern Visayas," Perante said.
The 2018 migration survey is the first nationwide survey on migration in the Philippines aimed at providing information on the mobility of Philippine population.
For Commission on Population regional director Elnora Pulma, out-migration is a big factor in the population count in an area.
"Birth rates in the region have been going down in the past years, but we also have to look into the migration status. We are doing some efforts to examine the migration trends as well as the natural trends such as births and deaths," Pulma added.
Department of Budget and Management regional director Imelda Laceras said local governments should analyze the migration trends in their areas to come up with a needed intervention.
"We should look into who are these people who have left their home cities and towns and what are the reasons of migration. If those who migrated are skilled and productive, these would affect local economic activities," Laceras said.
The 2020 CPH is a nationwide government undertaking that involves the collection, compilation, evaluation, analysis, publication, and dissemination of data on population count, demographic and socio-economic characteristics of the population, housing characteristics, household characteristics, and barangay characteristics in each village, city, municipality, province, and region in the country. (PNA)