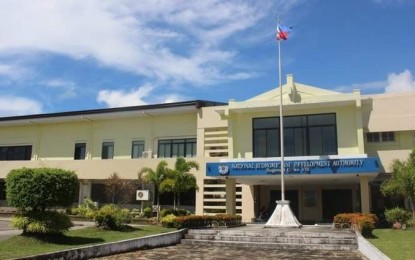 TACLOBAN CITY – Eastern Visayas will draft plans for the possible resettlement of informal settlers along national highways in the region.
National Economic and Development Authority (NEDA) regional director Bonifacio Uy said on Friday they will partner with the Department of Human Settlements and Urban Development (DHSUD) and the Department of Public Works and Highways (DPWH) in drafting resettlement plans as agreed in a meeting on Aug. 10.
"The proposal aims to quantify and address the presence of informal settlers along national highways. Housing agencies argue that this endangers not only motorists, but also those living near the highway," Uy said in a phone interview.
The plan earns support from officials of the DPWH, Uy said, since the issue of encroachment has been delaying the implementation of road widening projects.
At least 72,916 illegal structures have been identified along the national roads in the region.
From 2016 to 2021, the DPWH managed to remove over 25,000 illegal structures.
To back the plan, Uy said the DHSUD has started doing an inventory of government lands in towns and cities as potential relocation sites for informal settlers.
The drafting of the proposal came after the Regional Development Council private sector representative Roy Bernard Fiel lobbied for a proposed resettlement program for informal settlers on roadsides.
Presidential Decree No. 178 or the Revised Philippine Highway Act prohibits the use of road right-of-way for temporary and permanent structures such as buildings, houses, shanties, stores, shops, stalls, sheds, canopies, and billboards.
Road clearing for a right-of-way is part of maintaining rightful space for motorists and pedestrians along national roads and sidewalks. (PNA)